Municipality of Chester
Yes, there's a sweet little town called Mahone Bay south of the Municipality, but we want to tell you about the area of water located on the Atlantic coast of Nova Scotia that's called Mahone Bay. 
Picturesque and perfect for sailing - legend has it there's an island for every day of the year out there.  While we'll neither confirm nor deny that 365 total number - we can tell you the islands range in shape, size and land configuration featuring everything from forests to mudflats, rocky shores to sandy beaches. When it comes to wildlife you can spot everything from eagles and osprey, to great blue herons, razorbills and puffins. For more information on birding in the Muncipality click here.
Now not every island is accessible.  More than a few are privately owned and feature homes you have to see to believe. However, there are some islands you can see if you were hopin' to hop onto one or two or more.
The Municipality of Chester - thanks to the generosity of donors and partners - was the recipient of four islands located just off the coast of Chester Village. Our goal is to keep these islands in public ownership so present and future generations can appreciate their natural beauty. 
You can see our islands by clicking on their names Big Fish Island, Clay Island, Marrs Island and Round Island Nubble (aka Mrs. Finney's Hat).  Better yet you can sail out to see them first hand whenever you'd like!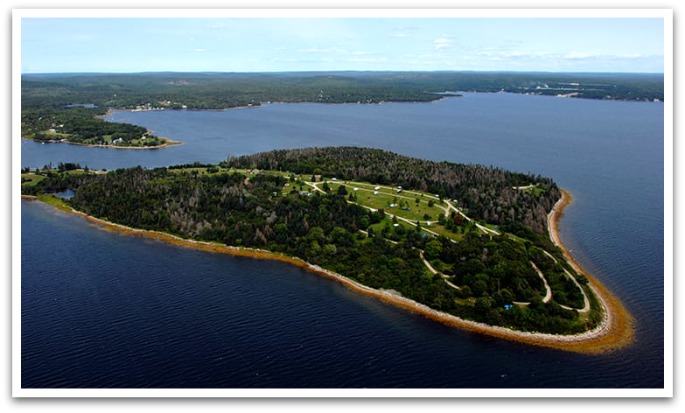 You don't need a boat to get to Graves Island. Locoated just off the coast of East Chester - you can actually drive, bike or walk across on the short causeway.  Graves Island is actually a Provincial Park and popular with the picnic folks and camping crowd.  For more information click here.
Perhaps the most popular island in Mahone Bay these days is one whose legend dates back as early as the 1700's. Oak Island, located just off the coast of Western Shore -  is of course the location of the hit HIstory Channel series THE CURSE OF OAK ISLAND.  Connected to the mainland by causeway - you can read more about Oak Island here.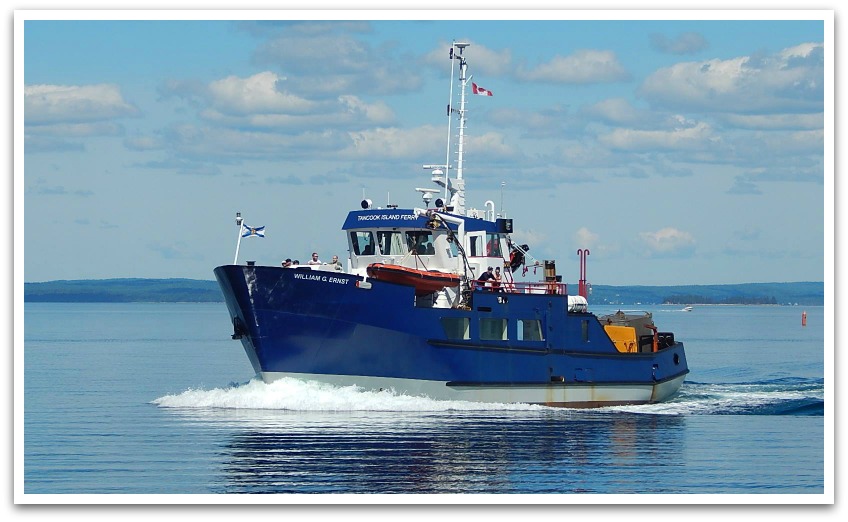 Two other Islands you might want to take in are Big Tancook and Little Tancook - both sit facing the open sea and are located 6 miles off the southern coast of Nova Scotia in Mahone Bay . To get there you can take the William G. Ernst passenger ferry from the Water Street Dock in Chester Village.  For the detailed ferry schedule and all kinds of information on Tancook click here