Municipality of Chester
Tancook comes from the a Mi'kmaq term that translates to "facing the open sea"
Just about 6 miles/ 9.7kms off the coast on the outer edge of Mahone Bay sits Big Tancook Island.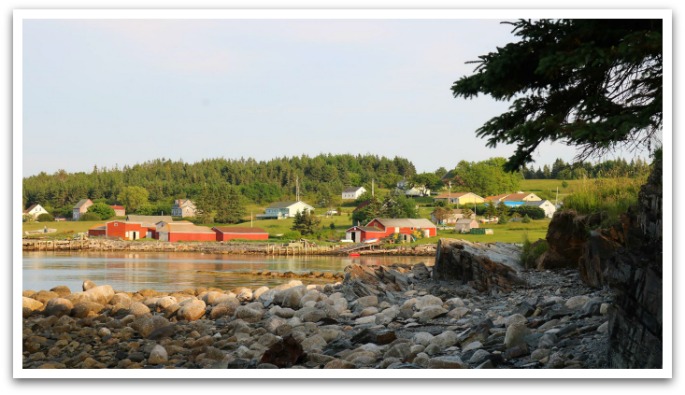 Originally settled by German and French families in the late eighteenth century – today the island is home to around 120 full-time residents with the population doubling during the summer season.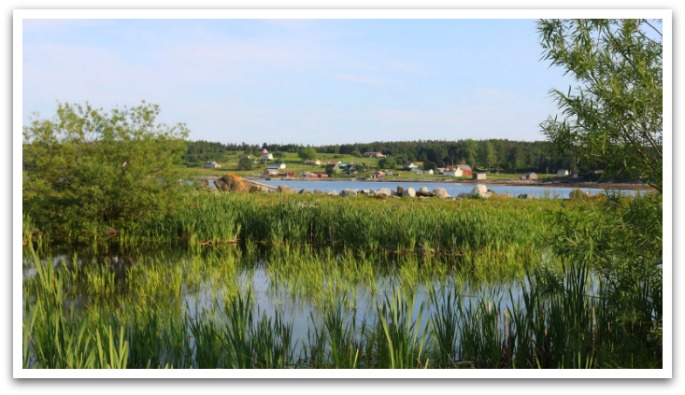 A picturesque and natural environment provide the perfect backdrop for the artistic community who celebrate and preserve the historical tapestry of traditions – fishing and heritage.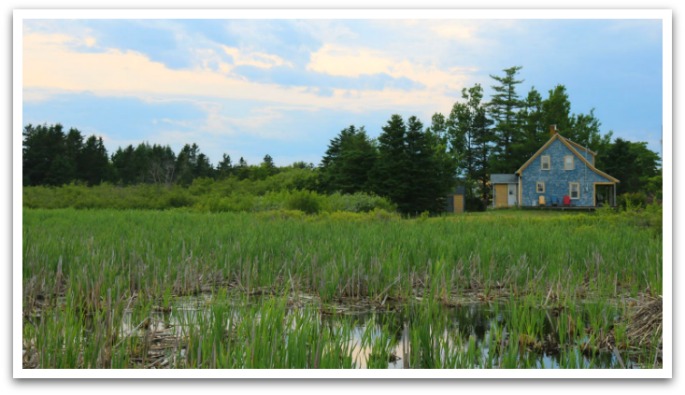 Tancook was named from the Mi'kmaq word for "facing the open sea" - so as you might imagine the views looking out to the waters of the Atlantic and Mahone Bay are breathtaking.Tancook is a favourite destination for geocachers.and for photographers - well it's paradise to be sure.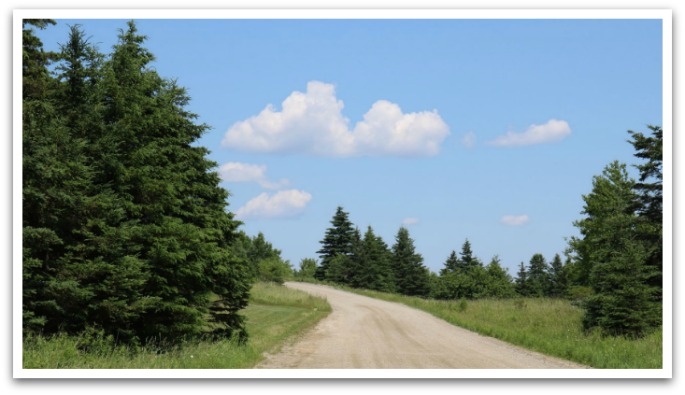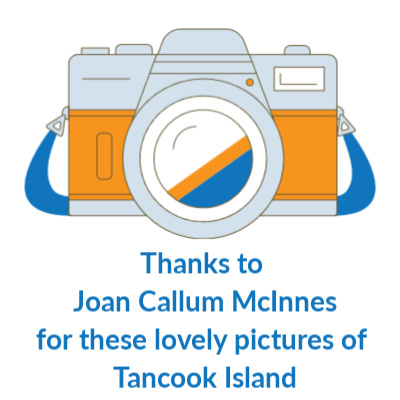 Plan to visit the Island's Museum to discover the rich history while you're there along with a stop in to Popplerock – run by the co-operative of island artists - where you can watch the chair caners and rug hookers in action. And by all means pop in and shop at the wonderfully creative Wishing Stones Studio & Gallery and at Carolyn's Café, Crafts & Bike Rentals for something tasty to eat. And opening Summer 2020 Tiffany's Island Eats Food Truck will be parked right by the Recreation Centre - Only 3 miles/4.8 kms long and 1.5 miles/2.4 kms at the widest point Tancock is the perfect place to hike or bike along their nature paths – and stroll their beach in search of shells and sea glass.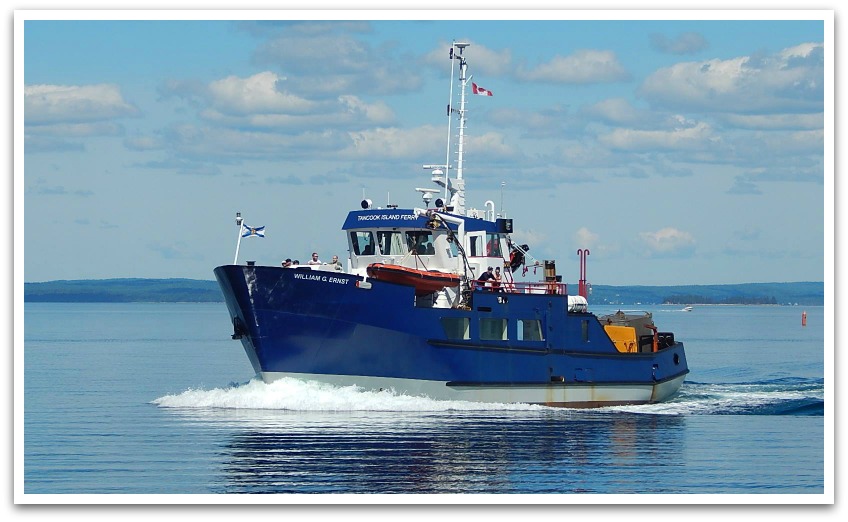 A sheltered cove welcomes sailors – while the William G.Ernst Ferry makes year round daily runs between Big Tancook and the Seaside Village of Chester. The ride takes about 1 hour dock to dock and tickests can be purchased on board the ferry.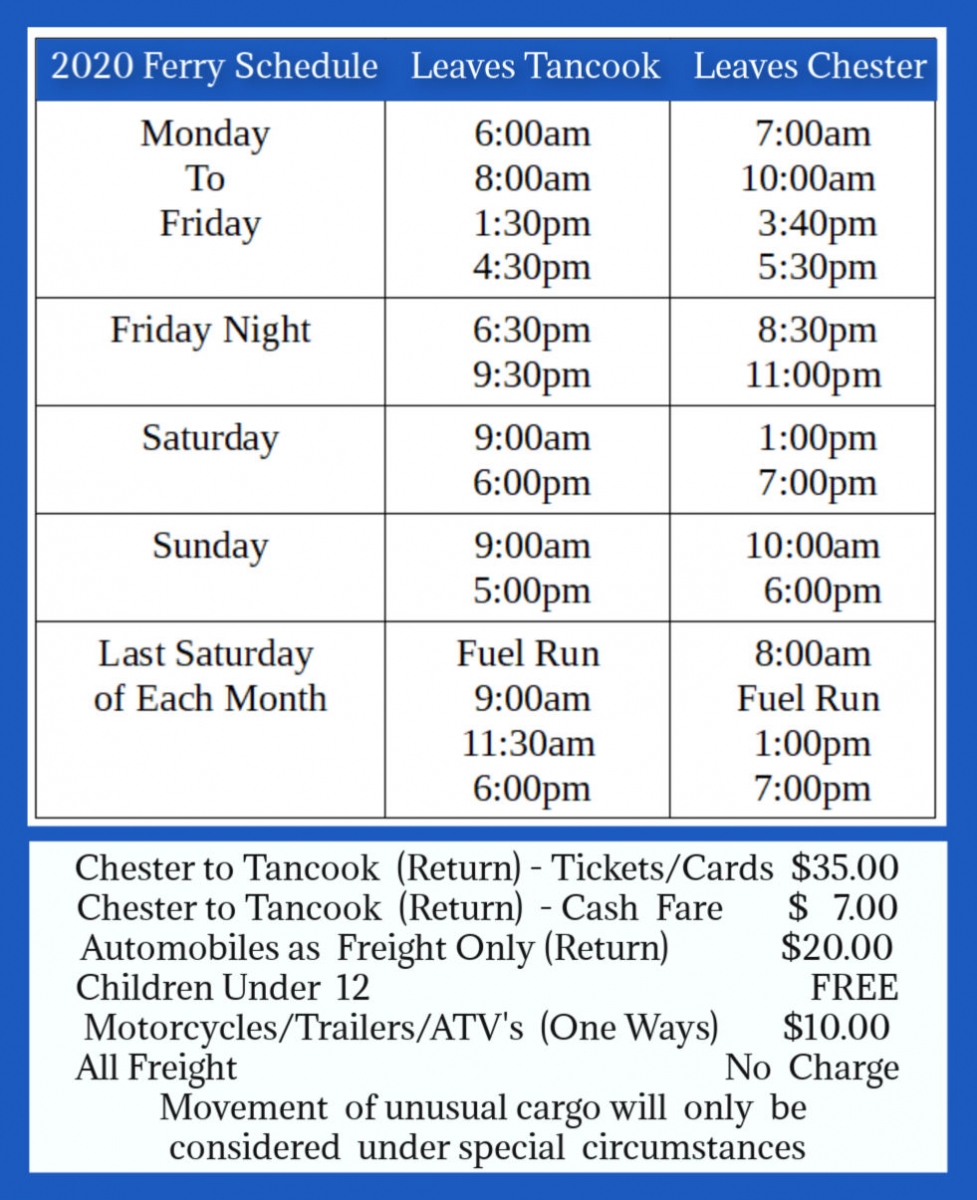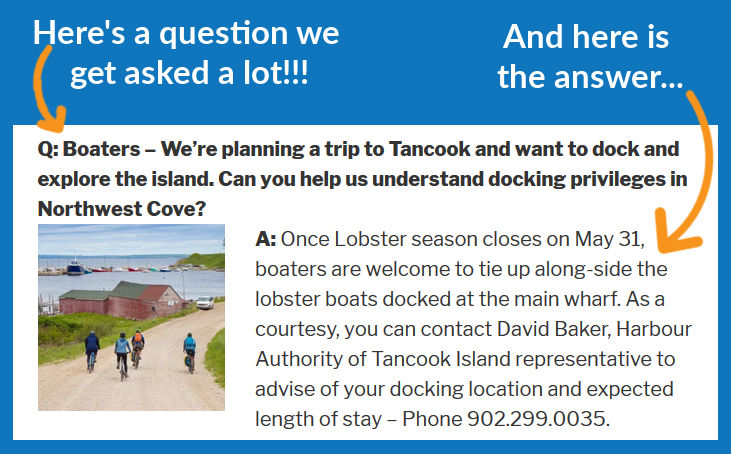 For lots more on both Big and Little Tancook Islands visit their official website here.  To book camping at Spruce Grove Camp Site call 902-277-2529.