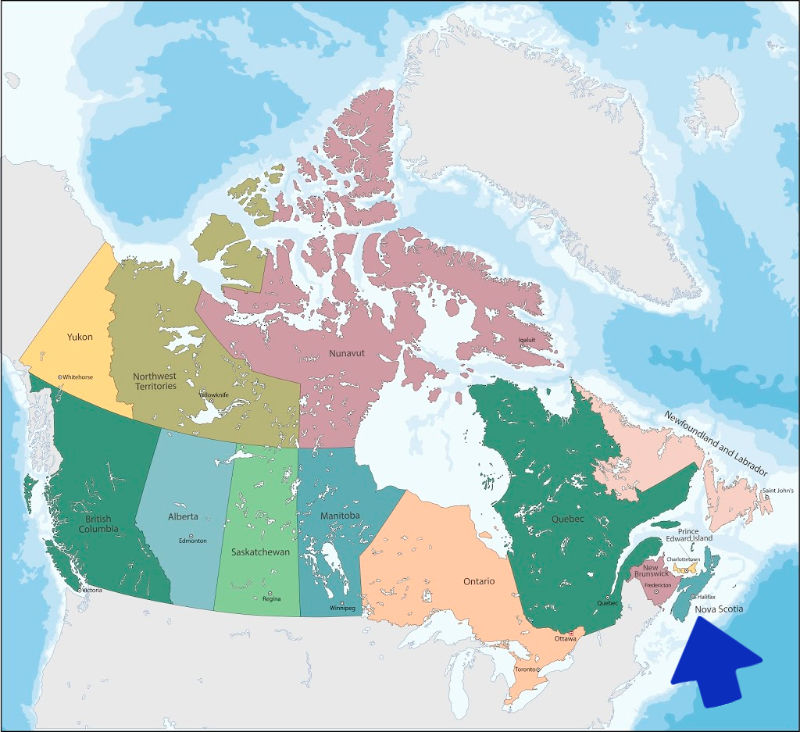 Nova Scotia is one of 10 provinces and three territories of Canada. Located on the East Coast, it is almost completely surrounded by the Atlantic Ocean. That's probably why our liscence plate slogan reads "Canada's Ocean Playground"
No matter where you stand in Nova Scotia you're never more than 60km/37miles from the sea.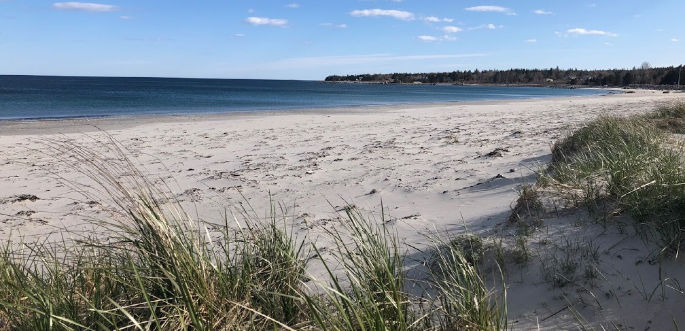 The capital of Nova Scotia is Halifax
Nova Scotia was one of the founding four provinces to join Confederation with Canada back in 1867.
The Nova Scotia tartan was designed by Bessie Murray back in 1953 for the agricultural exhibition in Truro and is comprised of 5 colours - its blue and white are for the surf-ridden sea, greens for the forests, red for the royal lion on the Arms of Nova Scotia, and gold for the province's historic Royal Charter.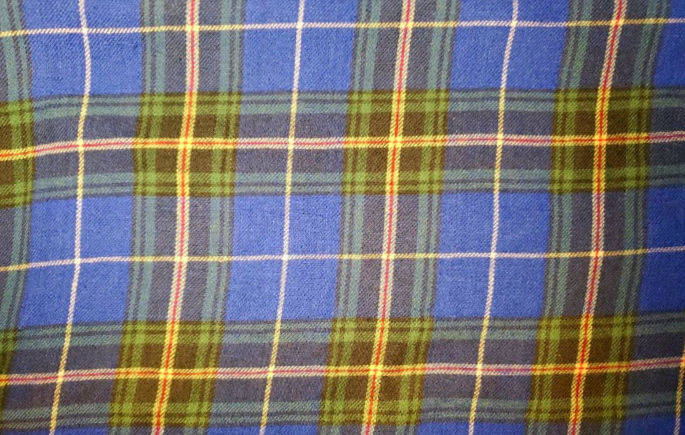 Nova Scotia is Latin for New Scotland. Our flag - which displays a blue saltire on a white field (background), is a simple figure-ground reversal of the flag of Scotland (a white saltire, Saint Andrew's cross, on a blue field), charged with an inescutcheon bearing the royal arms of Scotland, a gold shield with a red lion rampant surrounded by a loyal double treasure (a double border decorated with fleurs de lis). Nova Scotia was one of the few British colonies to be granted its own coat of arms, and the flag is the only one of the original Canadian provinces dating back to before confederation.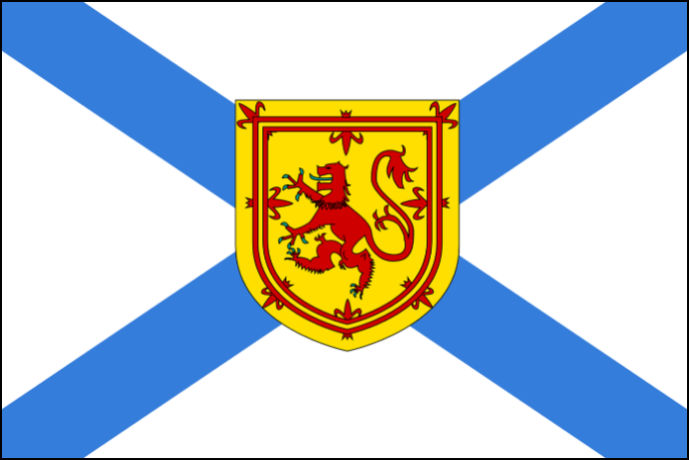 People who live here are called Nova Scotians and nicknamed Bluenosers which according to retired Cape Breton University Professor Bill Davey was first coined back in 1760's having two possible references "One referred to the early Nova Scotian sailors who would be out in the cold weather and supposedly their nose would get cold and turn blue and the other one refers to the early settlers who would eat a lot of blue potatoes and herring," (source)
Here in Nova Scotia we have four distinct weather seasons: winter, spring, summer and fall with plenty of activities to do for each of them.
The maritime ambassador for Nova Scotia is the Bluenose II – a replica of the schooner Bluenose (1921–1946) A celebrated racing ship and fishing vessel that sailed under the command of Angus Walters. A symbol so prominent it made it to the tails of the Canadian dime.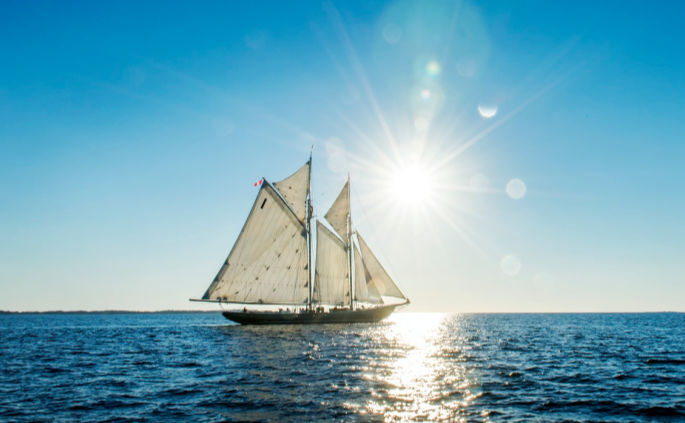 Nova Scotia is located in the Atlantic Standard Time Zone (AST) putting it 4 hours behind Greenwich Mean Time (GMT) and 1 hour ahead of Eastern Standard Time (EST).
The official flower of Nova Scotia is the trailing arbutus or mayflower (Epigaea repens L).
Nova Scotia's official bird is the Osprey which is larger than a hawk but smaller than an eagle. This bird of prey primarily eats fish, and it can often be spotted flying over oceans as well as lakes and rivers.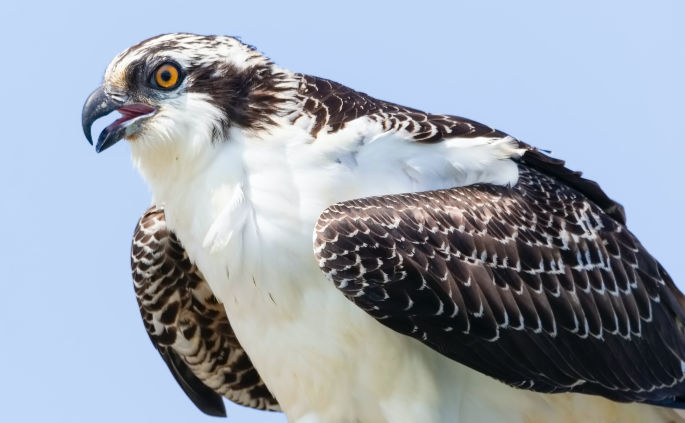 You'll find the Christmas Tree Capital of Canada, Lunenburg County which includes the Municipality of Chester, here in Nova Scotia.
The official tree of Nova Scotia is the Red Spruce - able to survive in virtually any terrain and under every condition – it was chosen to represent the resilience and strength of Nova Scotians.
Plenty of famous folks hail from Nova Scotia including Mega Award Winning Recording Artist Anne Murray, Grammy Award Winning Sarah McLachlan, Hockey phenom Sidney Crosby, Oscar and BAFTA nominated actor Elliot Page, and Country Music Legend Hank Snow to name a few.