Municipality of Chester
LOCATION! LOCATION! LOCATION!
Don't be surprised if the quaint streets, lovely shops, historic homes and pleasant parks around these parts look familiar. That sense of déjà vu you're sensing all comes down to our star quality!
Indeed the Municipality of Chester has played many a supporting role in many a moving picture - for the big and small screens. From holiday favourites, to made-for-TV movies, to rom-coms and dramatic feature films, to a long running suspense filled series and so many more.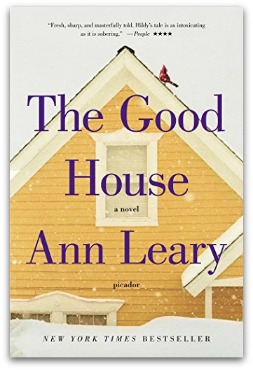 During the fall of 2019 we welcomed the major motion picture production of THE GOOD HOUSE.  The Amblin Partners/Universal Pictures film stars Sigourney Weaver and Kevin Kline with multiple locations within the Village of Chester, throughout our Municipality and along the South Shore too. The movie is based on Ann Leary's best selling novel of the same name. For more detail son the production click here.
What follows is just a sampling of our current on screen credits...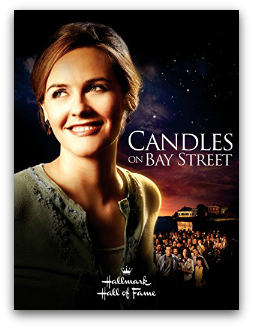 CANDLES ON BAY STREET - Alicia Silverstone stars in this 2006 Hallmark Hall of Fame made-for-TV movie that filmed in many spots along the south shore with the primary home in the Village of Chester, at the corner of Regent and Duke.  Walking along Water Street - you'll see the deck and back yard that filled up with town folk carrying candles (you better grab a kleenex for this one!)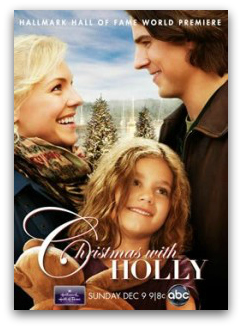 CHRISTMAS WITH HOLLY - In 2012 Hallmark Hall of Fame crews filmed this festive treasure in lots of spots from Peggy's Cove to Lunenburg, but if you recall the beautiful scene with the sail boats lit up in a Christmas parade - you were looking at Chester's back harbour - which was doubling in that made-for-TV movie as Friday Harbor, Washington. Plan to be in Chester for Canada Day and you can witness a real life Parade of Lights for yourself!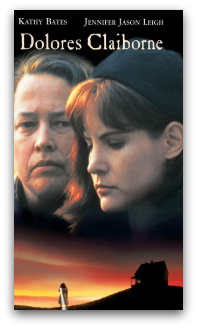 DELORES CLAIBORNE - Director Taylor Hackford used the old Jib House which once sat at the corner of Brunswick Street & Union Street as Vera Donnelly's house in this 1995 Stephen King Thriller. Sadly the home was deemed structurally unsound in the winter of 2018 and was demolished.
Oscars winners Kathy Bates and Christopher Plummer star along side Oscar nominated actress Jennifer Jason Leigh in this dark and gripping drama.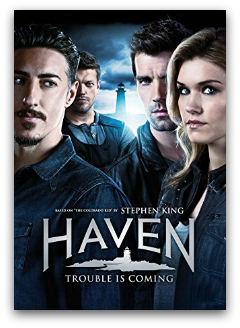 HAVEN - while the long running syfy/Showcase original series filmed all along the South Shore of Nova Scotia, the Village of Chester was home-base for the fantasy thriller based on Stephen King's novella "The Colorado Kid".  The series ran from 2010 to 2015 and incorpated so many of the homes, business, parks and shorelines throughout the Village, which played the role of the trouble town of Haven, Maine.  The Elenor Pew Morris Memorial Arena (the local curling club) served as the production studio - where a good detail of interiors were filmed.  This walking tour created by SEA AND BE SCENE TV will give you a sense of just how integral Chester was to the series. 
It was wonderful having the cast that included Emily Rose, Lucas Bryant, Eric Balfour and Adam Copeland - along with the amazing crew call the Municipality of Chester 'home' for the series run.  They were really no 'trouble' at all!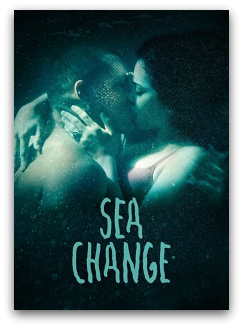 SEACHANGE - In this Lifetime TV movie Chester played the role of a fictional island called Selkie said to be located just off the New England coast - the central location of the series just as it was in the Aimee Friedman best-selling young adult novel of the same name on which it was based. Freda's Beach was used for a pivotal scene, along with the Chester Yacht Club dock and the Tancook Island ferry launch. It's worth noting the production team behind HAVEN - Big Motion Pictures and Shawn Piller/Lloyd Segan - were behind this project as well. Guess they know a beautiful backdrop when they see it!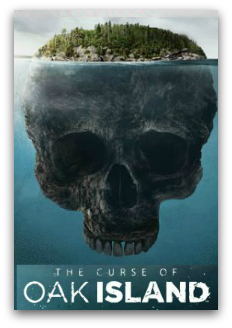 THE CURSE OF OAK ISLAND - For nearly six seasons Michigan-born brothers Rick and Marty Lagina have turned their a life-long interest in the mystery of Oak Island into a hit series for the History Channel. The series follows the journey to unearth the legendary treasure with sophisticated machinery and an ever-evolving game plan. Located off the coast of Western Shore, Nova Scotia - Oak Island is believed by many to be hiding one of the greatest treasures in history. It's no wonder then that they're determined to find it... and the world has come to watch it all unfold.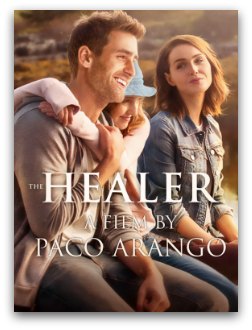 THE HEALER - this touching romantic comedy has Nova Scotia play Nova Scotia and tells the story of Alec (Oliver Jackson-Cohen) who discovers he possesses the gift for healing people, which manifests itself when he arrives in the small town of Lunenburg, Nova Scotia. His life turns upside down as he struggles to comprehend his new reality. The arrival of a teenage girl named Abigail (Kaitlyn Bernard) with terminal cancer, wise beyond her years, provides Alec with one last chance to consider his life's purpose. Our beautiful Aspotogan was featured as well as the big city of Halifax.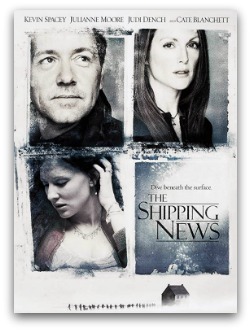 THE SHIPPING NEWS - This Lasse Hallström helmed film, based on Annie Proulx's best selling book of the same name, tells the story of an emotionally beaten man who moves with his young daughter to his ancestral home with the hopes of reclaiming his life. Kevin Spacey, Judi Dench, Julianne Moore, Cate Blanchett, and Gordon Pinsent. Our own Fox Point and Blandford served as backdrops along with Halifax here in Nova Scotia and a number of locations throughout Newfoundland.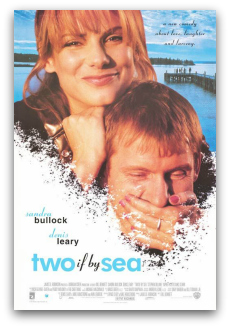 TWO IF BY SEA - The Captain's House in the Village of Chester had many TV and film credits - most notably it served as the Rhode Island mansion Sandra Bullock and Denis Leary pretended to own in this romantic comedy about love and larceny.
Oh yes - we love the 'Action!' here in the Municipality of Chester so please stay tuned for more movie and TV news!!!