Municipality of Chester

While almost all of the exceptional places to eat include a dessert menu, what follows are those places that specialize in the confections you crave - from pies to puddings, cakes to cookies, sundaes to squares, and on and delightfully on! 
As offerings and hours of service vary by restaurant - please click on the respective links for more information on each spot.
Cape Crow Cafe & Market - Mill Cove
Image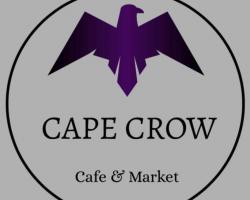 Location: 58 Mill Cove Shore Rd, Mill Cove
This small cafe and market specialises in making authentic Portuguese and Brazilian Pastries, notably their custard tarts. You can also find them at the Hubbards Farmers' Market.
The Gold Bean Cafe – Chester Basin
Image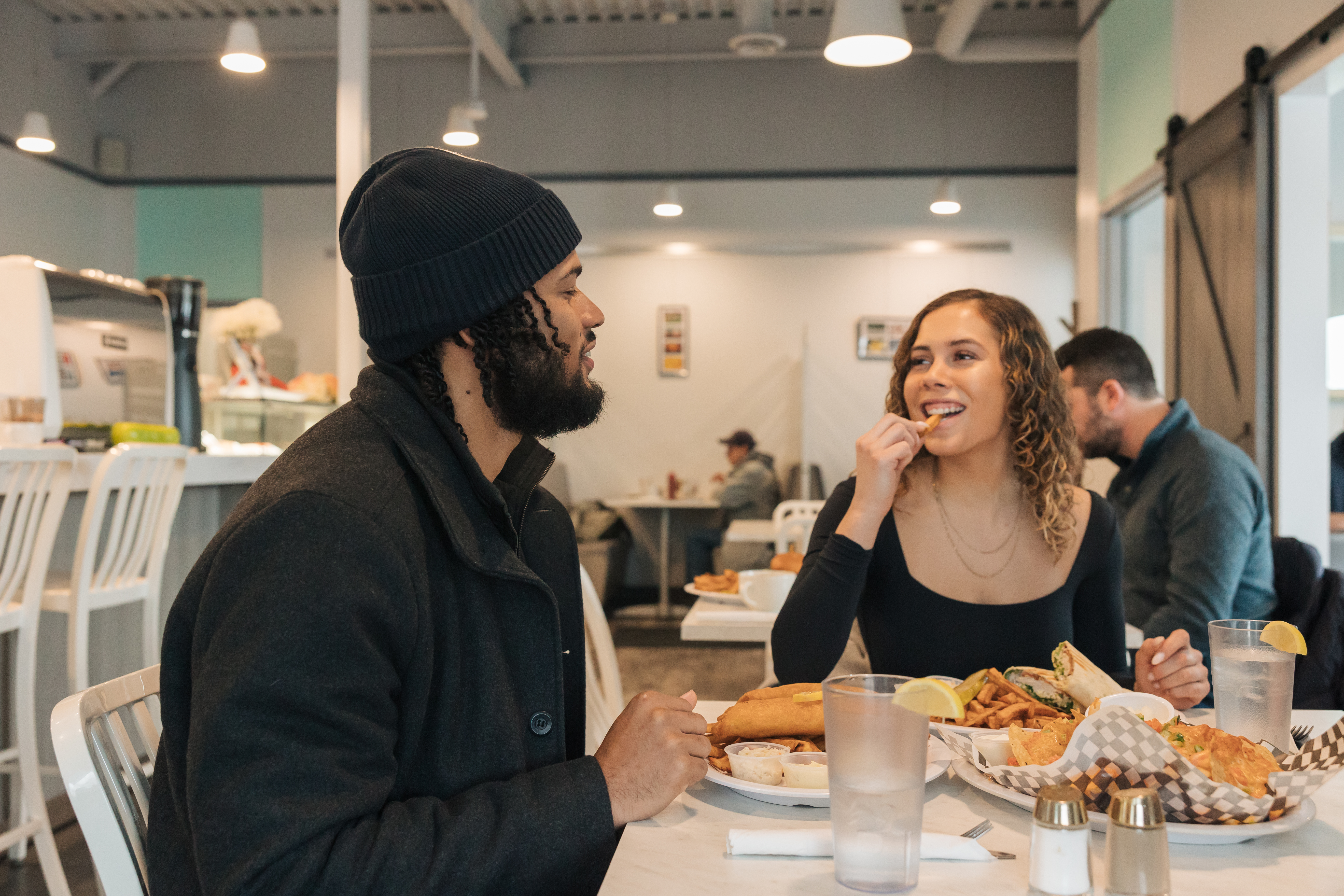 Location: 21 Beech Hill Rd, Gold River
In addition to their premium coffees, delicious breakfast, lunch, and dinner menus, and their marvelous meals to go - The Gold Bean Cafe has all sorts of sweet treats: pies, cakes, squares, and cookies - all baked fresh in-house. 
Imperfections Cafe - Village of Chester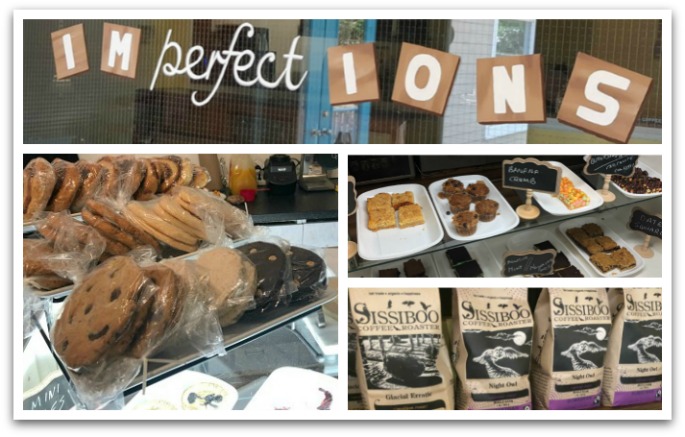 Location: 54 Queen St, Chester, NS B0J 1J0
In addition to their great coffee Imperfections has a wonderful assortment of fresh homemade baked goods from cookies to squares, muffins to danishes, you name it. Customers rave about their smoothies, floats, and milkshakes too. Enjoy your treats inside or on their front deck.
Island View Family Restaurant & Bakery – Western Shore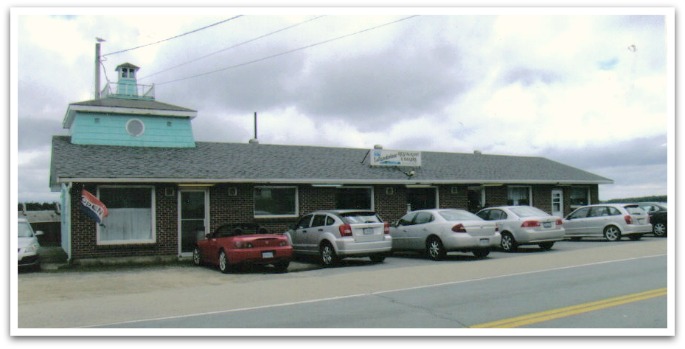 Location: 6301 Nova Scotia Trunk 3, Western Shore
In addition to its seafood menu and home-cooked meals - Island View Family Restaurant & Bakery has been satisfying the sweet tooth for over 60 years. Their in-store bakery goes beyond fresh bread to cinnamon rolls, cookies, and squares. Their ice cream counter includes cones of many flavours by the scoop and soft serve too, plus sundaes and frozen drinks. Cakes and pies are available for order or by the slice. They also create delicious dessert platters for every occasion.
The Jib Coffee House and Bistro - Village of Chester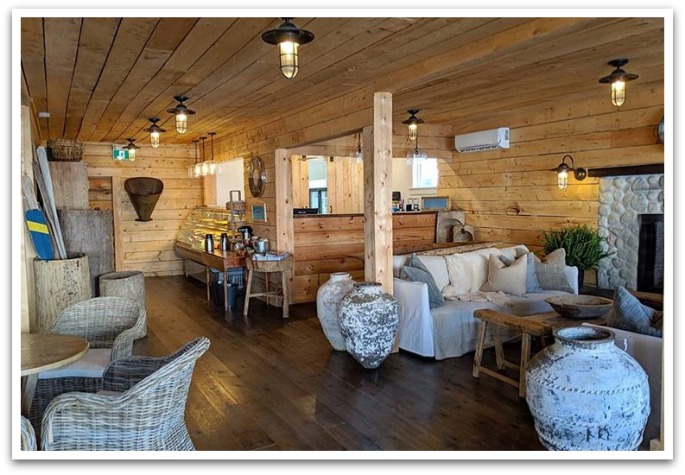 Location: 43 Queen St, Chester
From fresh croissants and cakes to cinnamon buns and squares – all created and curated locally. There's a selection of specialty coffees and teas too. When it comes to atmosphere, The Jib is ideal for everyone – comfy chairs and tables, a double-sided counter with stools, soft sofas by the hearth, and a patio too. You will also find scooped ice cream in the summer months.
The Kiwi Cafe – Village of Chester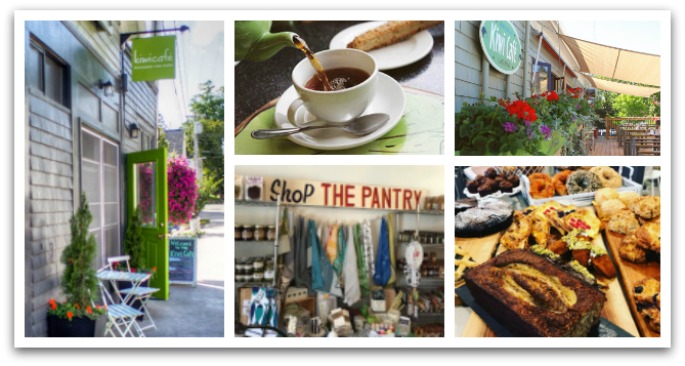 Location: 19 Pleasant St, Chester
From their legendary brownies and Nanaimo bars to their fresh-from-the-oven cookies, scones, and muffins - The Kiwi Cafe has a wide selection of sweet treats and baked goods. Enjoy them on their own, with incredible coffee, or following a meal. With a sunny patio for Chester's glorious summer and a wood stove inside for winter.
Rosa Rugosa Seaside Market - Hubbards
Image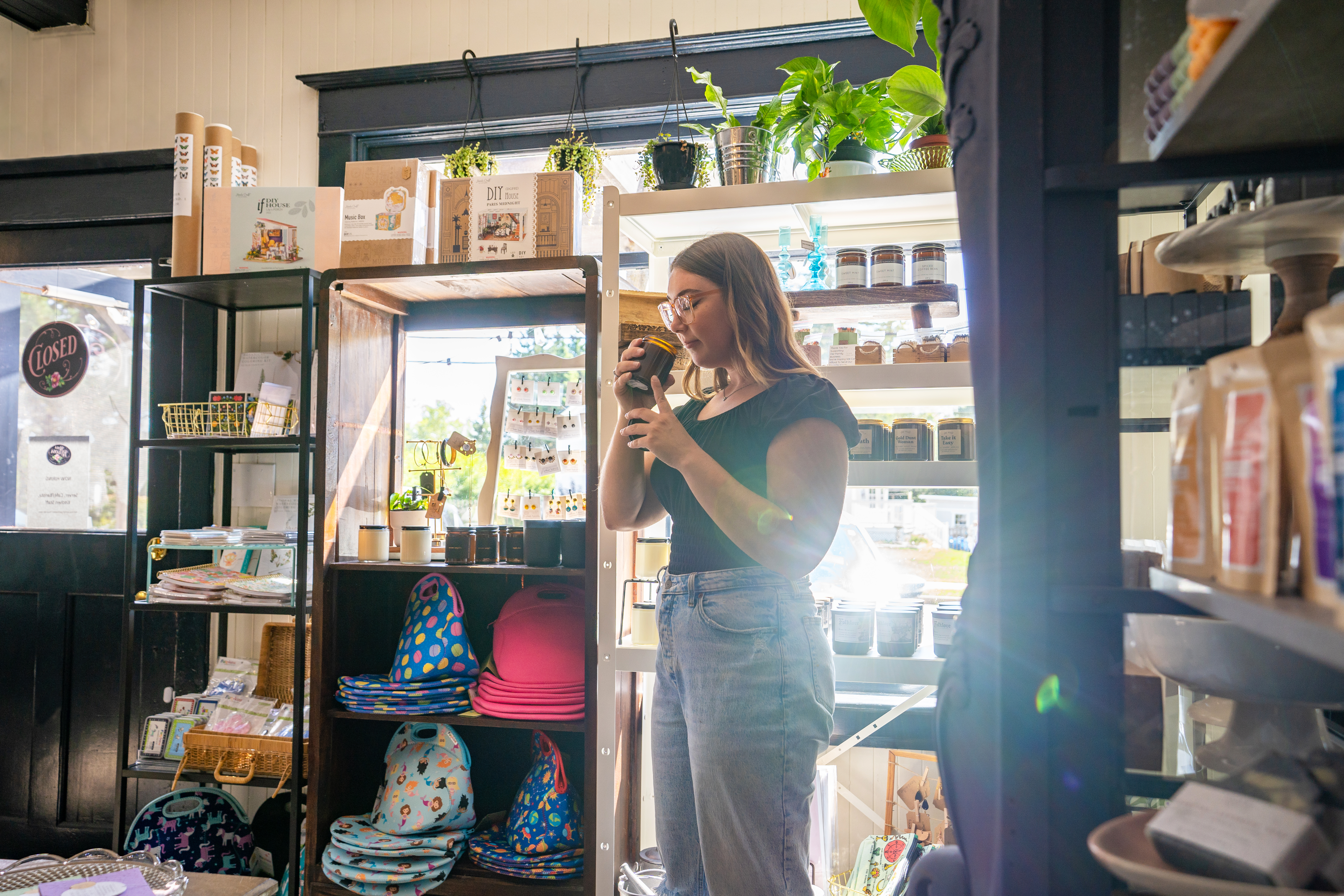 Location: 30 Hwy 3, Hubbards
At Rosa Rugosa, you will find barista-crafted coffees and teas alongside their fresh bakes.
Schoolhouse Bakery - Western Shore
Schoolhouse Bakery produces solely gluten-free goods - many of which are also dairy free. On top of their bakery, you can also purchase their products from a wide selection of locations. Locations in our municipality include the Independent Grocer (Chester) and Sensea Spa (Chester). They also do deliveries.
The Shop on Central - Chester
Image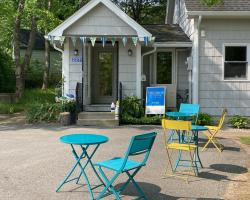 Location: 227 Central St, Chester
The Shop on Central is a social enterprise operated by Bonny Lea Farm. The small shop and café gives adults living with a disability the opportunity to work in the community, selling products that are made with pride here at Bonny Lea Farm and other social enterprises across Nova Scotia. The Buy Local theme carries through to our coffee and cold beverages. We feature Just Us! Coffee. As a workplace, The Shop on Central offers employees opportunities to learn, grow and succeed, building their self-respect, dignity, integrity, and productivity. Employees are set on a course for success using a model of empowerment, motivation, encouragement, and collaboration.
The Stretch Diner – Chester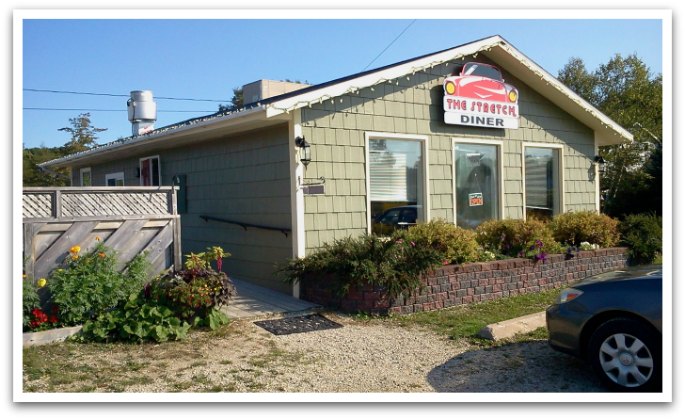 Location: 3758 Nova Scotia Trunk 3, Chester
Best known for its fish and chips, The Stretch Diner also offers a beautiful batch of baked goods - including cinnamon rolls and pies such as coconut cream, pecan, blueberry, and apple. Take out your order or stay and enjoy their 50s-style diner decor. For more information visit their Facebook page here.
Seasonal Offerings
Black Harbour Creamery - Hubbards
Image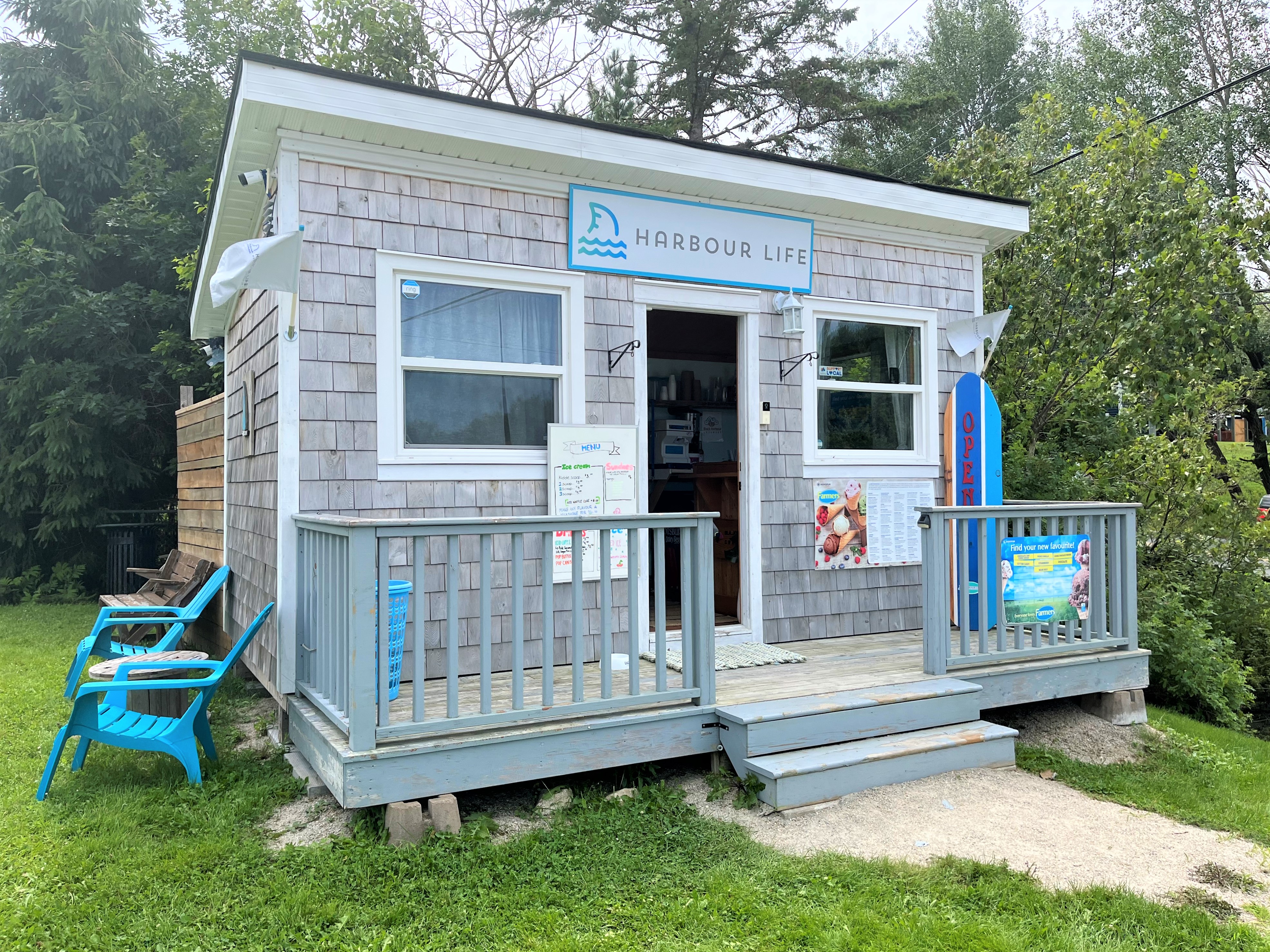 Location: 419 NS-329, Hubbards
Black Harbour Creamery, located at Black Harbour Distillers, offers ice cream, sundaes, refreshing shaved ice in a bunch of flavours, and more.
Hammonds Kwik-Way Convenience Store - Chester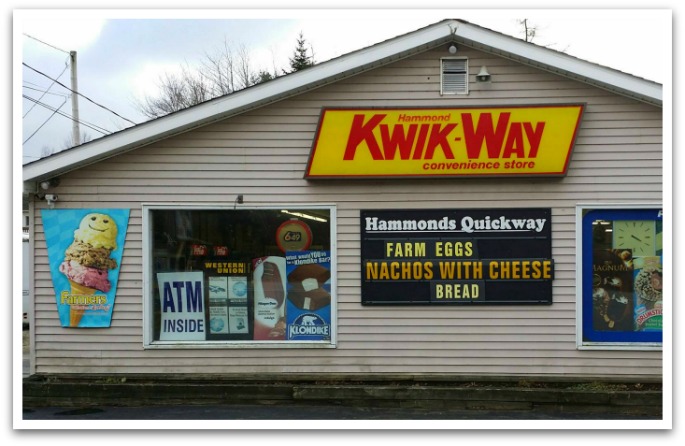 Location: 3711 Lighthouse Rte, Chester
It's a great go-to convenience store all year long - with a wonderful variety of great treats and snacks, but come summertime their ice cream counter opens with every kind of flavour and tasty toppings too. Both scoop and soft serve ice cream as well as frozen treats and slushies too! For more information on what's in store visit their Facebook page here.
Shelia's Canteen - Bayswater Beach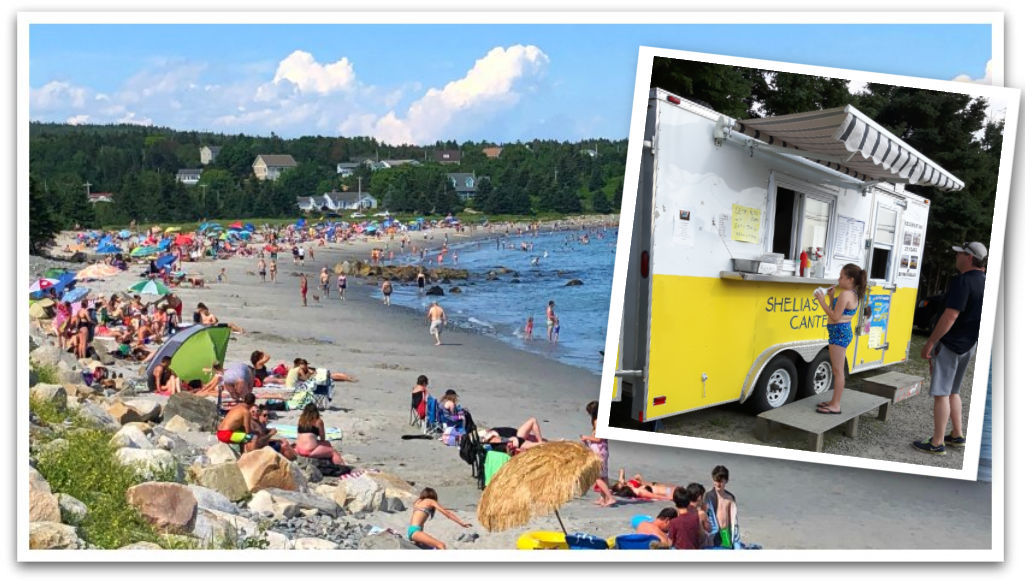 Location: 4015 NS-329, Hubbards
For more than 30 seasons Sheila's Canteen has been serving up the summer flavours at Bayswater Beach. In addition to their legendary fish n' chips, Sheila's has a long list of ice cream flavours available by the cone or in a bowl. Opening dates are weather dependent so please check their Facebook page for more information.
Farmers' Markets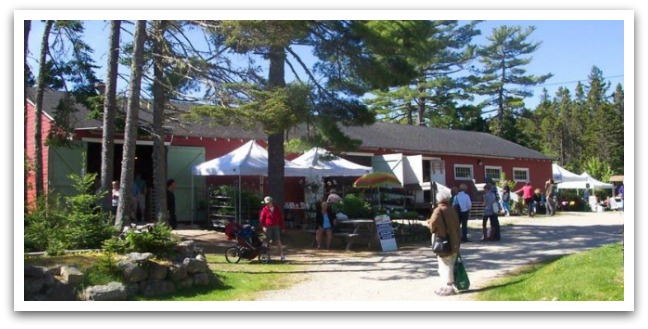 At our farmers' markets expect to find several vendors with a variety of fresh and local baked goods.