The Community of Hubbards
Hubbards
First settled back in 1757 beautiful Hubbards, Nova Scotia sits on the eastern side of the Aspotogan Peninsula and right along the Lighthouse Route. With its picturesque coves, tree lined trails, and a thriving community of welcoming folks – you'll definitely want to 'Discover Hubbards!"
If you arrive with an appetite you're sure to find all sorts of delicious fare – with something yummy for everyone – including the sweet tooth in your crew!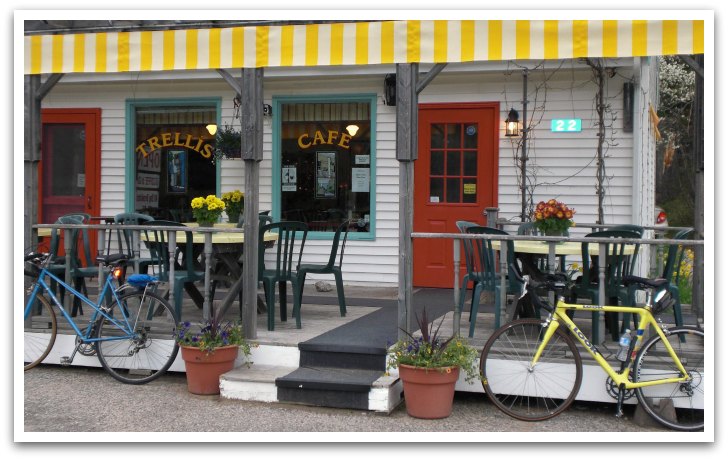 At the Trellis Café each day begins with the aroma of homemade bread baking and Fair Trade organic coffee brewing. Everything is homemade and home-baked with the freshest local ingredients available. Fresh fish and seafood arrive at the back door daily. Enjoy their licensed sunny patio, free WIFI, live entertainment and local art work and stained glass. Cyclist Friendly. For more information visit trelliscafe.ca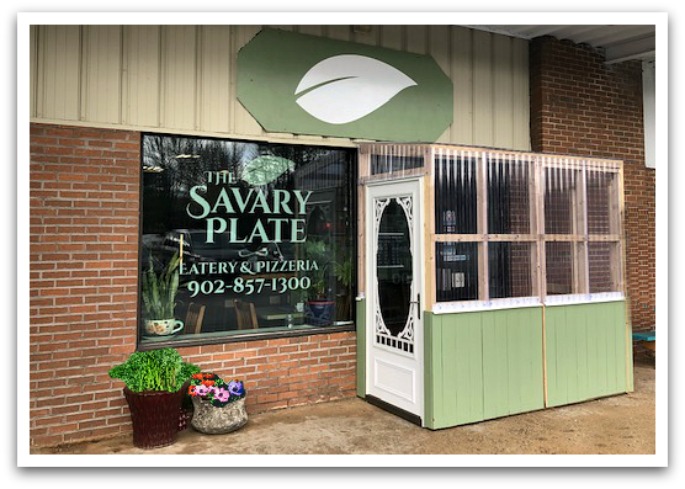 The Savary Plate offer an incredible variety of pizzas, lasagna, burgers and more. Top it off with their always delicious homemade desserts. Between their new menu and their daily specials you're sure to find something to savour at The Savary Plate! Dine in or take out. For more information visit their Facebook page here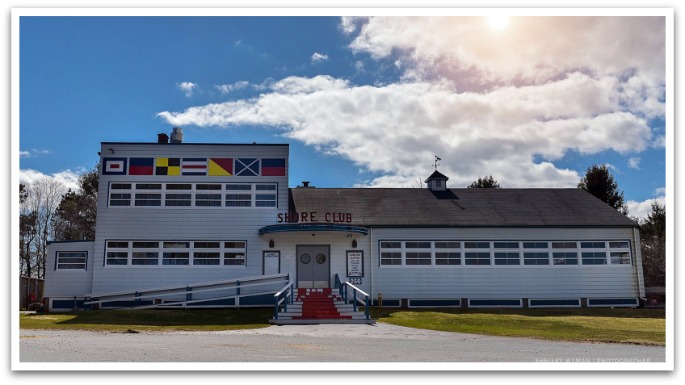 Hubbards is also home to The Shore Club – one of the last great dance halls and home to those Legendary Lobster Suppers! With a fresh caught Atlantic lobster as its centrepiece, the Shore Club's lobster suppers are world famous and after serving more than one million suppers, they've been declared a Maritime "must-do" experience. For all the details visit their website here.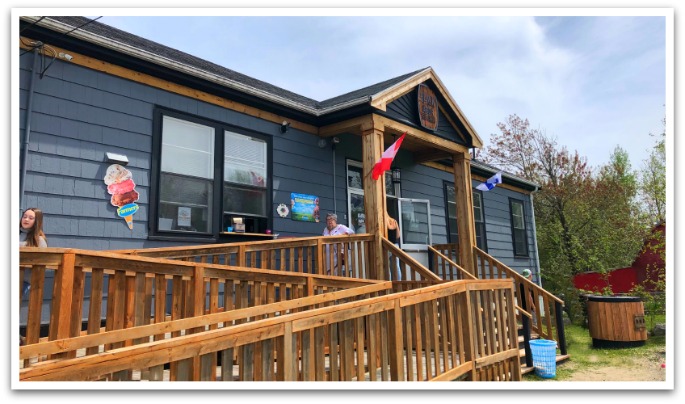 Ever tried Deep Fried Ice Cream?! Well, we have and it's AMAZING!!! New on the Municipality of Chester's sweet scene for the Summer of 2020 – Black Harbour Creamery - offering a totally yummy menu from deep fried to tried and true ice cream, plus refreshing shaved ice in a bunch of fun flavours, hot fudge sundaes and MORE. For the full scoop visit their website here.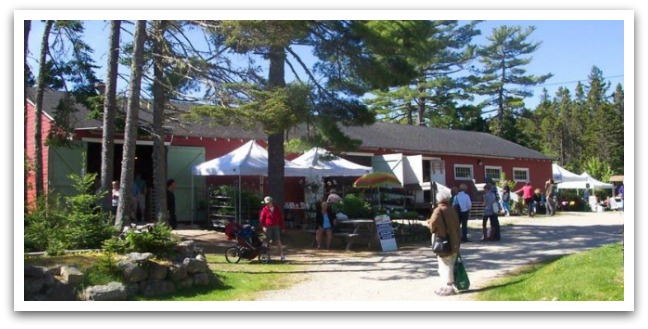 The Hubbards Barn and Community Park is the place especially every Saturday Morning from May through October when the barn is filled with their fantastic Farmers Market. Then from late November into early December you'll find the great handcrafted gifts at their special Christmas Markets – and oh if you're around town in July then you just have to hit their Food Truck Rally for a ton of tasty business. The rustic decor and great green surroundings make it the perfect spot for all sorts of celebrations – weddings, dances and more! For further information click here.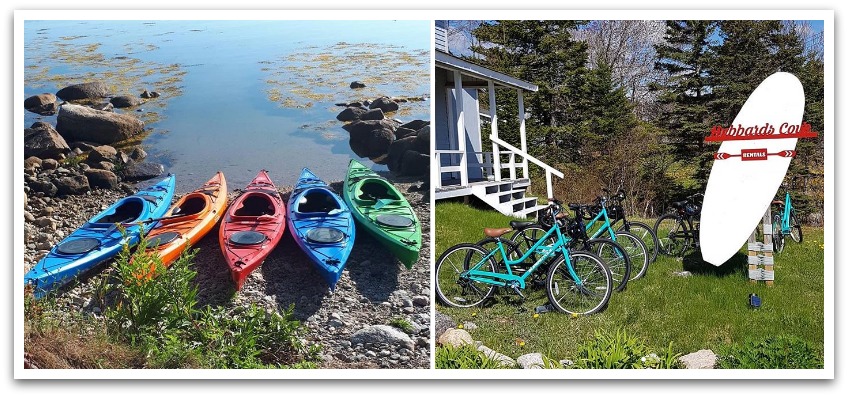 If it's action you're after – head to Hubbards Cove Rentals! A family run stand-up paddleboard and kayak rental shop located in the heart of Hubbards. They offer rentals of paddle boards, kayaks, skim boards, body boards, snorkel gear, and tie down systems. They also offer paddle board and kayak lessons from experienced instructors as well as personal and group SUP yoga lessons, and bike rentals too. For more details visit their website at hubbardscoverentals.ca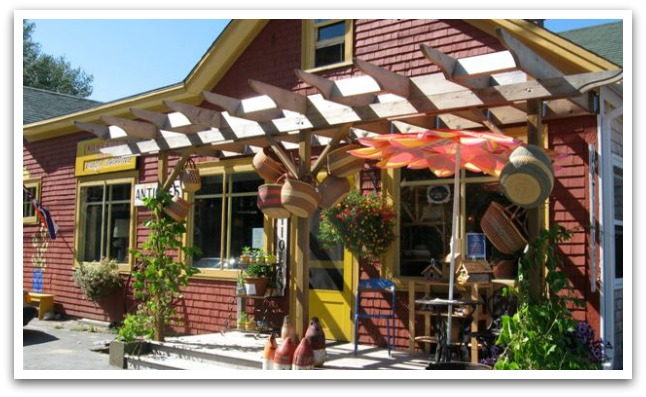 When it comes to shopping you'll find everything from a great grocery and NSLC, to hardware, garden centre and gas station too – all at the Hubbards Plaza. Hubbards Pharmasave is just across the street and if it's a more eclectic mix of merchandise you're after – head to Mother Hubbards Cupboard. There you'll discover everything from antiques to collectibles, furniture, art, books and more. For all the details click here.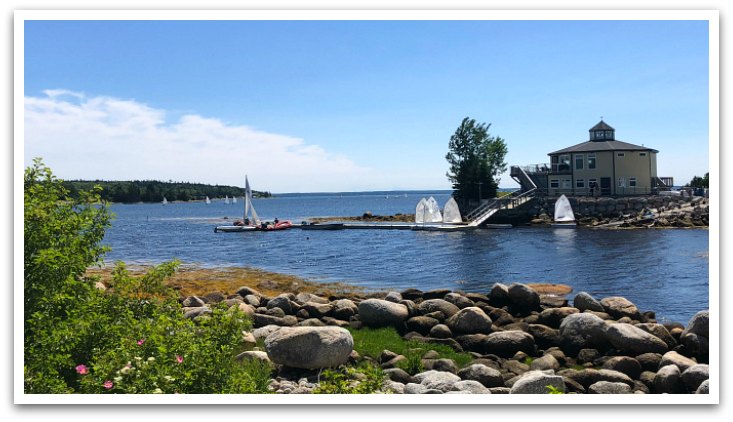 The Hubbards Sailing Club is home to a wonderful recreational sailing program for every one from first time sailors to those looking to hone their skills on the water. With breathtaking views of Hubbards Cove – their second floor makes the perfect location for your next meeting or celebration. For all the details on everything the HSC has to offer click here.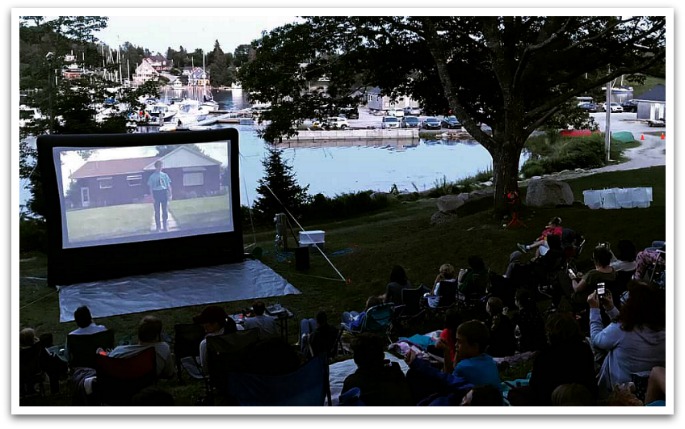 Summer evenings are sweeter when you can settle in for an outdoor screening of a fantastic film at the Hubbards Waterfront Movies series. The annual, open-air, screenings are held in the beautiful amphitheatre of the Hubbards Community Waterfront Association. For what's playing and more visit their Facebook page here.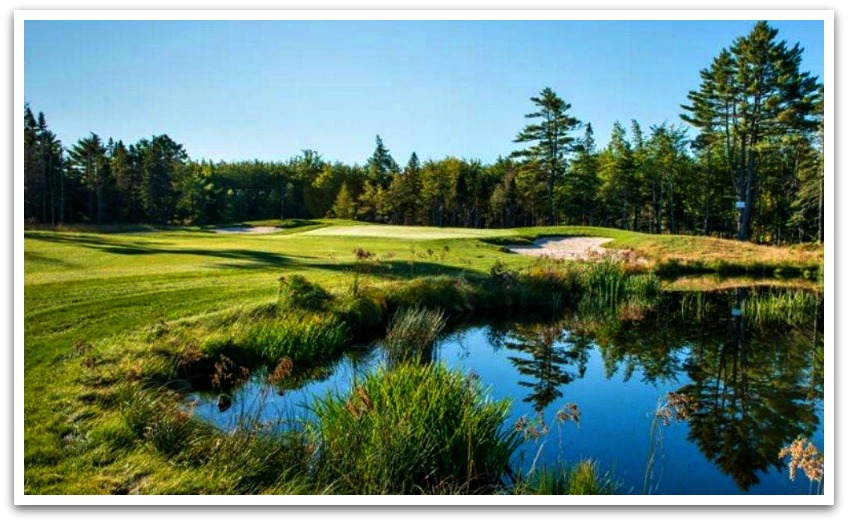 If you're looking for the links - the just take a quick 5km/3mile drive along the Aspotogan Route (Hwy329) where you'll arrive at Aspotogan Ridge Golf Course. Designed by Atlantic Canada's leading golf course architect, Robert LeBlanc, Aspotogan Ridge showcases the rolling wooded area and features inland lakes, rolling plains, meadows, river valleys, rocky bluffs, and coastal estuaries. For more information and to book your tee time click here.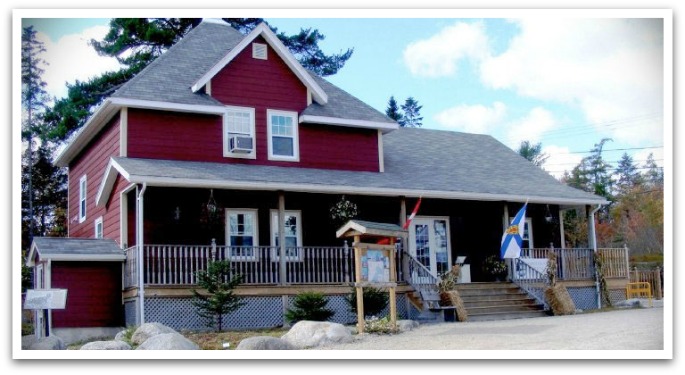 From shopping to dining, accommodations, camping and more – you find that and then some in Hubbards. For an online look at their complete Business Directory click here. AND FOR MORE VISITORS INFORMATION... be sure to pop into our offiicial Tourism Ambassador in Hubbards - the Aspotogan Heritage Trust.