The Community of Blandford
Blandford
Originally settled back in the 1760's, the community of Blandford sits beautifully along the Aspotogan Peninsula and makes for a lovely spot to stop as you travel the Lighthouse Route (Nova Scotia Route 329).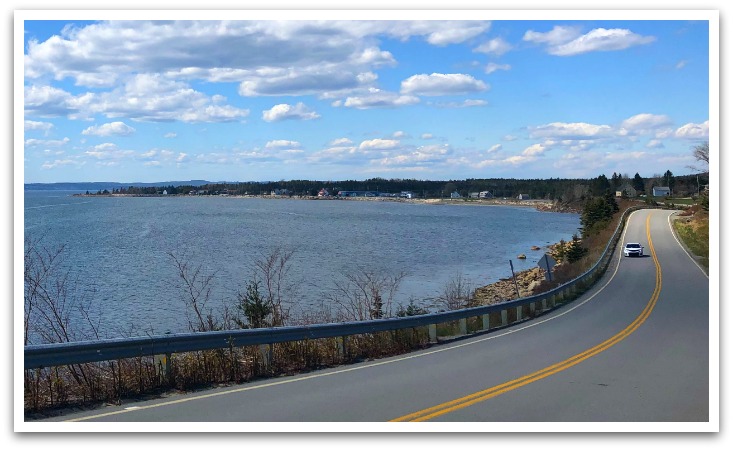 From the Blandford Lookout you'll have a wonderful view across the harbour to the Tancook Islands.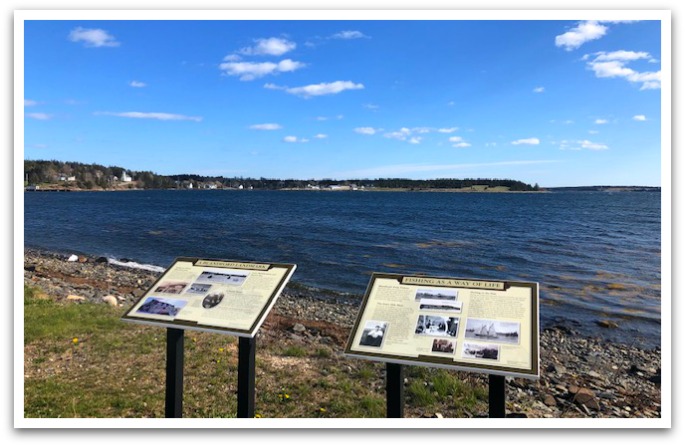 There you will also find the rich history of Blandford captured in interpretative panels for a well worth it - great read.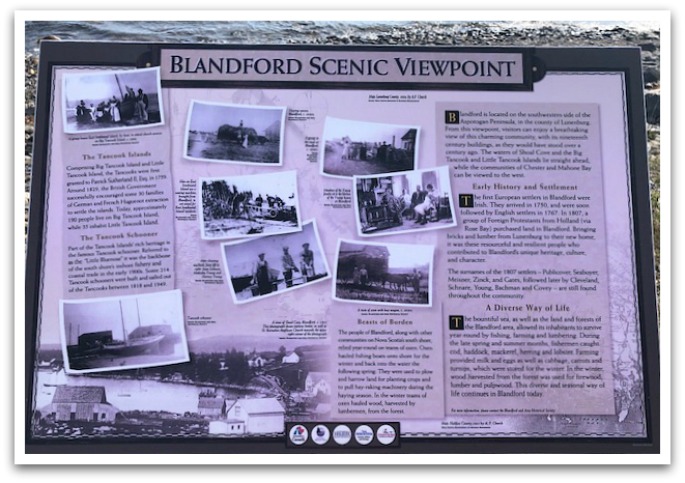 Travellers from all of over the world have made a pit stop at The Deck for Annie's home cooking and locals love it to! Often regarded as 'the heart' of the Blandford community - with excellent customer service, a warm atmosphere, and spectacular views of the harbour from inside or out on their spacious deck. In addition to a restaurant for dine-in or take out, you'll also find a general Store, a Post Office, a book exchange, tourist information and more! For more on The Deck visit their Facebook page here.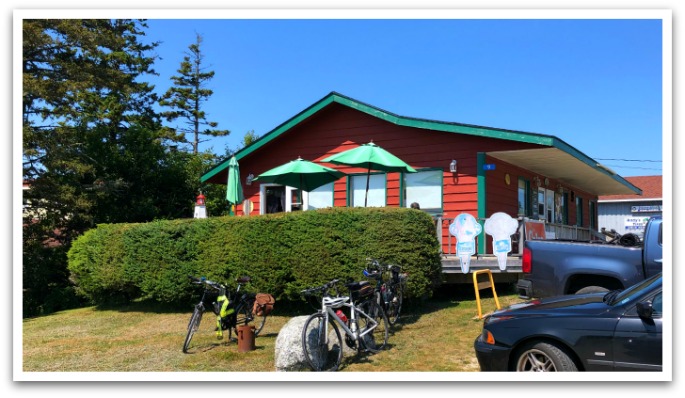 The always busy Blandford Community Centre plays host to all kinds of wonderful events throughout the entire year. From community breakfasts and turkey dinners to sporting events, private parties and their Annual Holiday Arts & Crafts Fair to name just a few. For more information and a list of upcoming events visit their Facebook page here.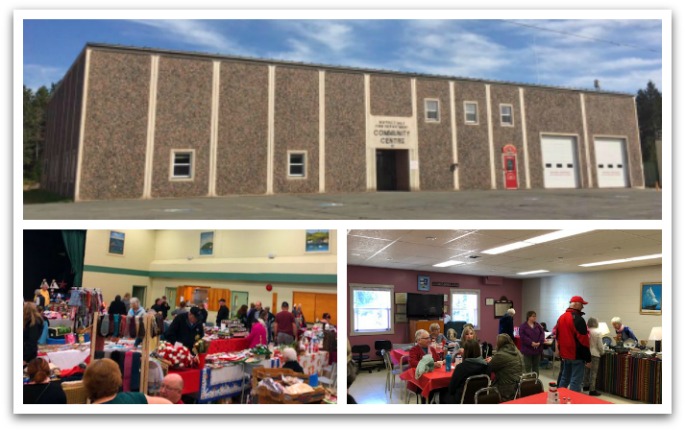 Plan a stay at the Century House Bed & Breakfast, Pottery & Gallery.  This Lunenburg-style home (c 1868) is nestled among an extensive seaside garden and offers a spectacular oceanview from each guest room. Proprietor Mieke Martin has been a professional potter for many years and offers functional ware for the home and whimsical garden sculptures in her on-site Pottery and Gallery.  For more information and to book your stay click here.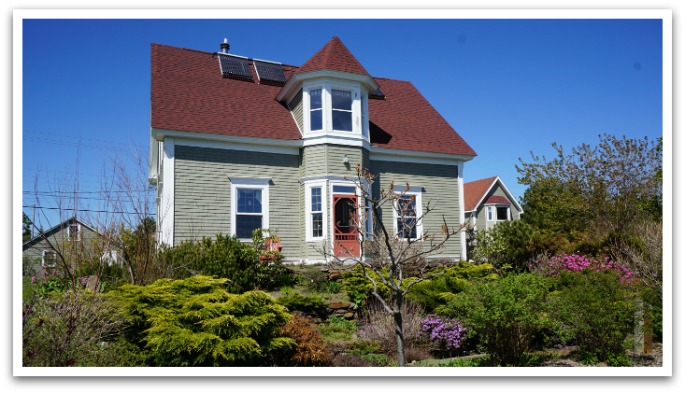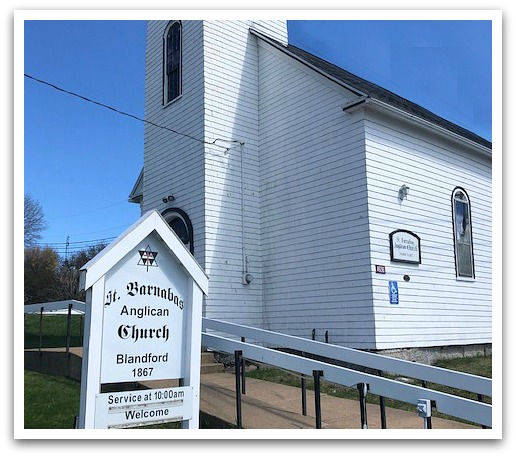 Perched along the height of the highway with a perfect view of the boats sailing in and out from Granville Gates & Sons Ltd fishery you'll see the historical St. Barnabas Anglican Church (circa 1867), with its lovely stained glass windows donated by the caring community.
By the way... when you're in Blandford - you're just around the corner from Bayswater Beach Provincial Park and the Swiss Air Flight 111 Memorial, and Final Interment Site.