Blandford
Originally settled back in the 1760s, the community of Blandford sits beautifully along the Aspotogan Peninsula and makes for a lovely spot to stop as you travel the Lighthouse Route (Nova Scotia Route 329).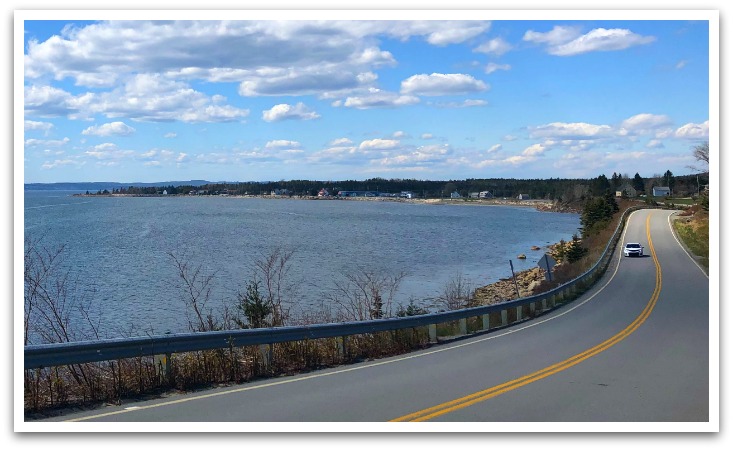 From the Blandford Lookout, you'll have a wonderful view across the harbour to the Tancook Islands.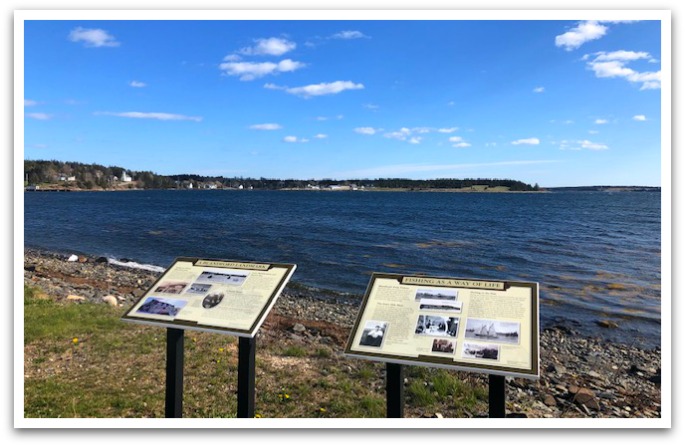 There you will also find the rich history of Blandford captured in interpretative panels.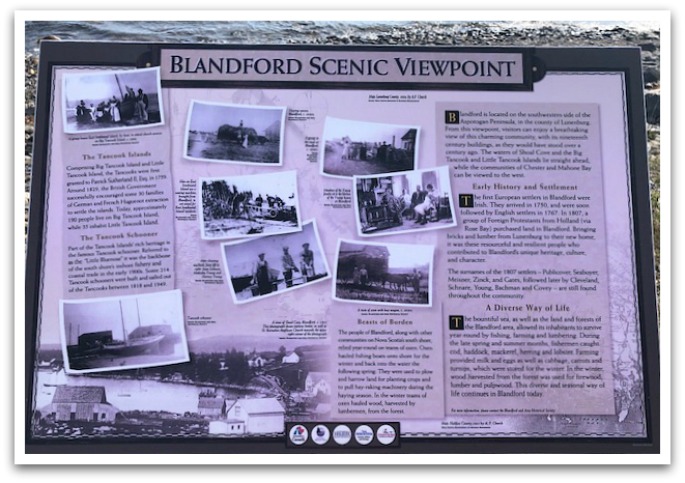 Travelers from all over the world have made a pit stop at The Deck for their brunch, burgers, sandwiches, and tacos that are enjoyed by locals too. Often regarded as 'the heart' of the Blandford community - with excellent customer service, a warm atmosphere, and spectacular views of the harbour from inside or out on their spacious deck. In addition to a restaurant for dine-in or take-out, you'll also find a general Store, a Post Office, a book exchange, tourist information, live music nights, and more!
Image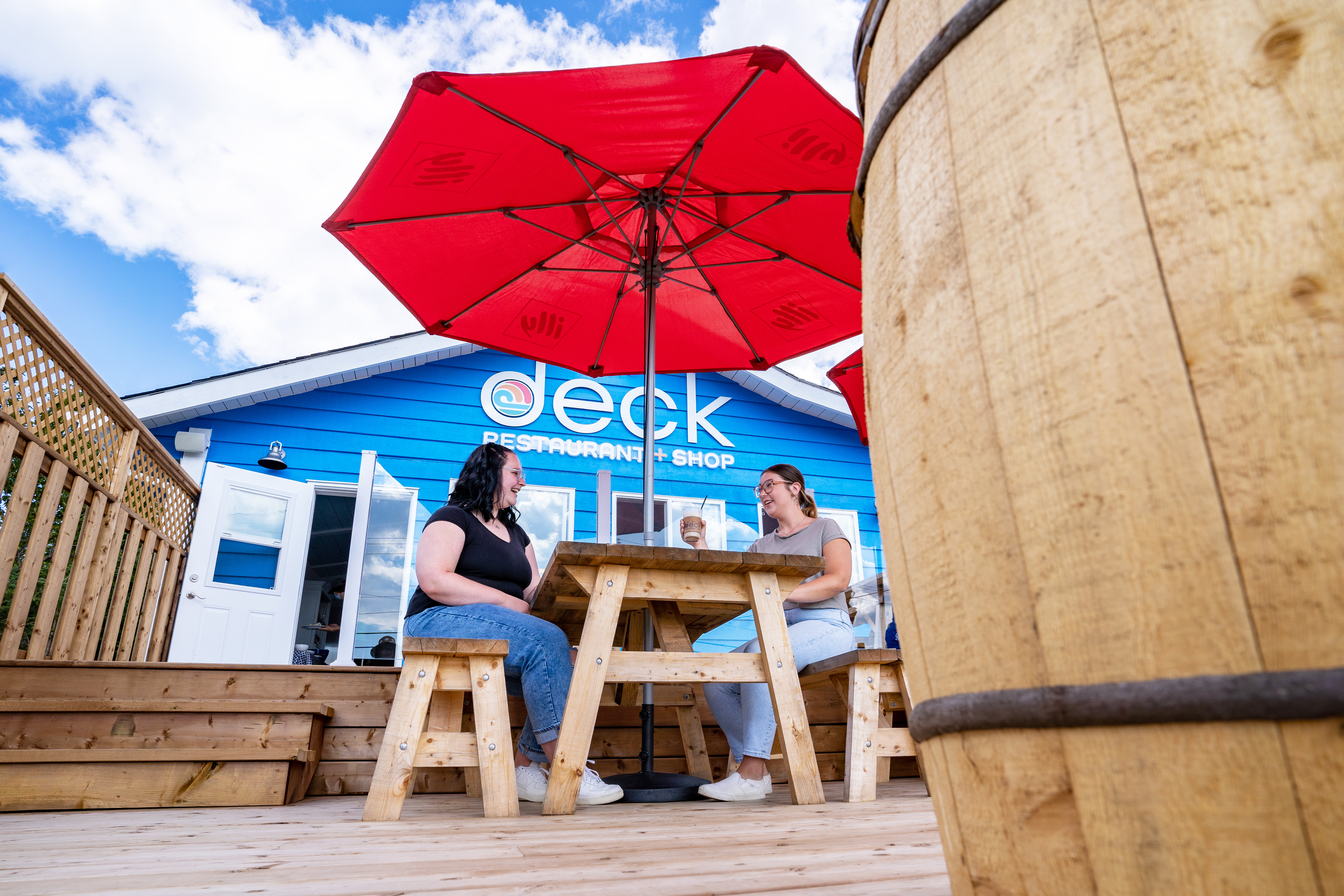 Blandford The Community Centre plays host to all kinds of events throughout the year. Community breakfasts, turkey dinners, sporting events, private parties, and their Annual Holiday Arts & Crafts Fair to name just a few.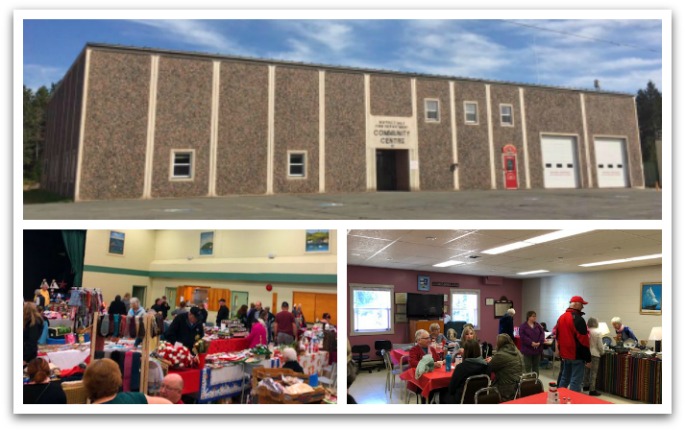 For an eclectic collection of quality clothing, accessories, and collectibles from decades past check out iON Vintage & Antique's boutique and find your favourite new-to-you dress, a sweet vintage jacket, or a one-of-a-kind antique gift in a relaxed and inviting atmosphere. 
Seal Rock Studios is home to Nova Scotia-born and trained metal artist Allyson Simmie. She creates a variety of pieces with a focus on detailed landscapes and including Canadian, especially arctic, sourced stones.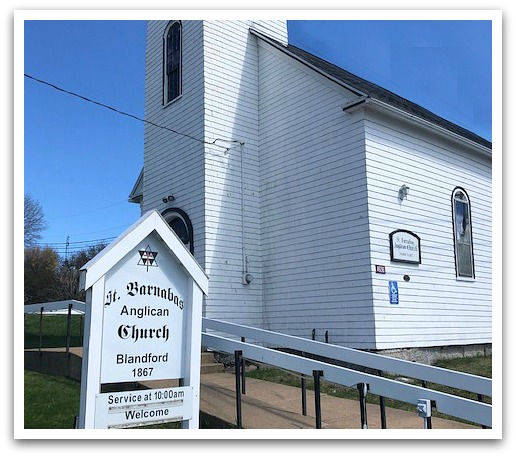 Perched along the height of the highway with a view of the boats sailing in and out from Granville Gates & Sons Ltd fishery you'll see the historical St. Barnabas Anglican Church (circa 1867), with its stained glass windows donated by the community.
Blandford is just 4 km from Bayswater Beach Provincial Park, and the Swiss Air Flight 111 Memorial and Final Interment Site.