Municipality of Chester
While we truly enjoying seeing folks drop by for the day - we really love it when they decide to stay in the Municipality of Chester, and when it comes to overnight accommodations - we really have something for everyone!
Whether you're looking for an efficient motel, a seaside resort, charming bed & breakfast or a home away from home - you'll find it here in the Municipality of Chester.  Then again if you prefer to sleep under the stars we've got some wonderful campgrounds ready to welcome folks - from tent-toters to RV riders.
Have a look at our overnight options and PLEASE stay a while with us!
CENTURY HOUSE BED & BREAKFAST - Blandford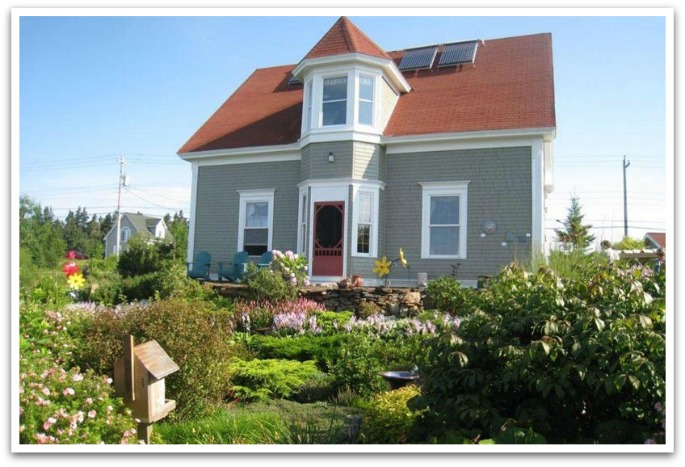 Situated on the scenic Lighthouse Route, Century House Bed & Breakfast, Pottery & Gallery is located in Blandford on the South Shore. This Lunenburg-style home (c 1868) is nestled among an extensive seaside garden and offers a spectacular oceanview from each guest room. Mieke has been a professional potter for many years and offers functional ware for the home and whimsical garden sculptures in her on-site Pottery and Gallery.  For more information and book your stay click here.

FISH STORE COTTAGE VACATION RENTAL - Mill Cove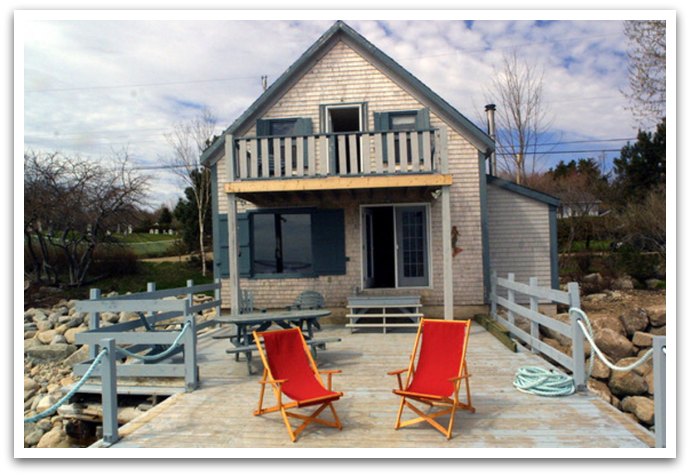 It's your home away from home in Mill Cove.  The 3-bdrm oceanfront house (Q,D,S), two 3-pc baths (S,T), CBTV, DVD, full kitchen, dishwasher, washer, dryer, original ceiling beams, plank flooring, wharf attached to house, upper deck overlooking the ocean, veranda, deck furniture, gas BBQ, beautiful garden. Rustic elegance in a peaceful seaside setting; kayak available. For more information and book your stay click here.

GRAY GABLES BED & BREAKFAST - Chester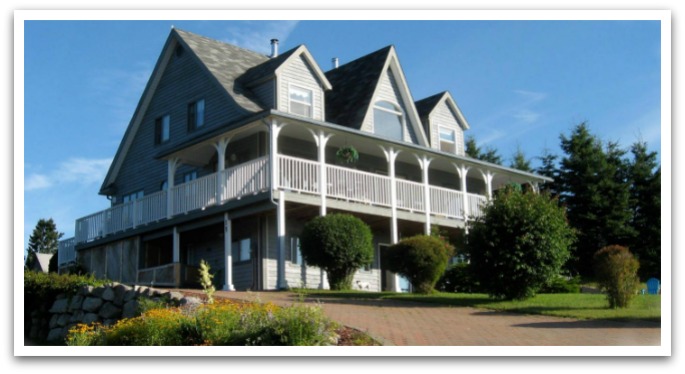 Gray Gables Bed & Breakfast is a 4.5 STAR spacious Cape Cod house overlooking majestic Mahone Bay and Graves Island Provincial Park. They offer the travellers a choice of three comfortable and spacious guest rooms, all with a magnificent ocean view, internet, High Definition TV with On-Demand movies, DVD, welcome basket, welcome refreshments and robes. All rooms have four-piece private bath suites(one with Jacuzzi), Private sitting area in all. Offering Queen, Twin and King beds. They serve a delicious full breakfast between 8am-10am in one of the dining areas or on the veranda over looking the ocean. Visit graygables.ca to book your stay today.

OAK COTTAGES - Martin's Point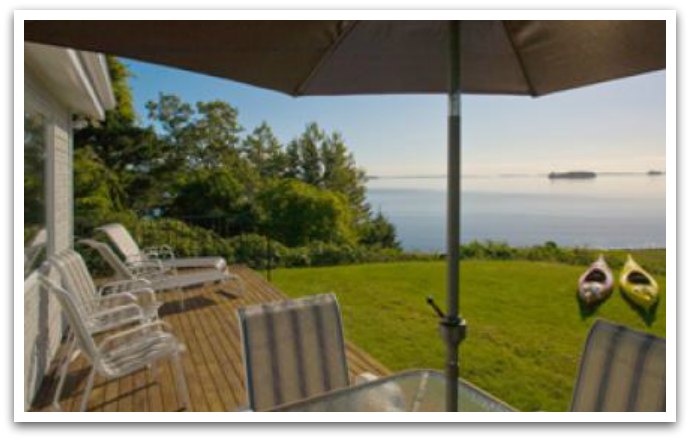 This holiday home is idyllically situated in the heart of a top sailing environment. On picturesque Mahone Bay on the south coast of Nova Scotia, with the Atlantic at its doorstep, The well-designed cottage (approx. 90 sqm) features a spacious living/dining room with a fireplace and a wall-to-wall windows opening onto the huge garden with magnificent views of the sea; 3 bedrooms, 2 with queen-sized beds and 1 with 2 single beds; two large bathrooms; an open kitchen with dishwasher, microwave and breakfast bar; telephone, flatscreen-tv, internet connection; and a generous terrace (with garden furniture and barbecue grill) also faces the ocean. For more information and to book your stay click here

OAK ISLAND RESORT & CONFERENCE CENTRE - Western Shore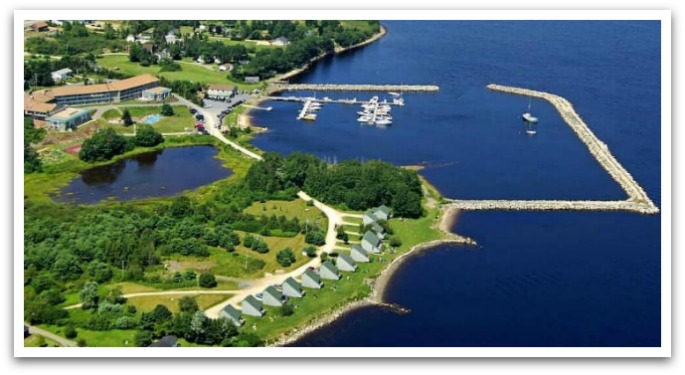 Wake up on the shores of the Atlantic Ocean with salty breezes and life-altering views at Oak Island Resort & Conference Centre. Unwind in one of their nautically inspired guestrooms, cozy weathered chalets, or luxurious seaside villas. Enjoy fresh regional cuisine, live music, water sports, luxurious spa, crackling bonfires, ocean panoramas and more. We also take sunset s'mores pretty seriously here. Open year round 24/7. For more information and to book your stay visit oakislandresort.ca

THE MECKLENBURGH INN - Village of Chester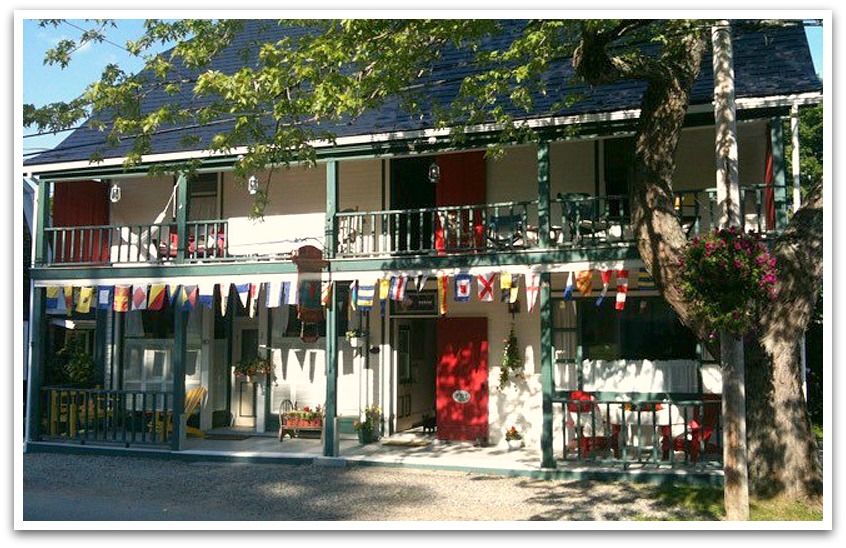 The "Meck" is an historic turn of the century inn circa 1902, just 30 minutes from Halifax and two blocks from the Atlantic Ocean, in the heart of the charming village of Chester. The harbour is dotted with sailboats and on a clear day the sunshine sparkles off the water and the view is simply spectacular.  Proprietor Suzi Fraser is Cordon Bleu trained so in addition to being a wonderful host her breakfasts are legendary - healthy and eclectic. Depending on your mood you can choose to have it served at the large harvest table amidst the lively dialogue or take it outside on the deck. The atmosphere at the Inn is decidedly casual;  just kick off your shoes, make a cocktail and relax. The living room is perfect for fireside chats, scrabble, or perusing magazines. Or perhaps grab a book from the library and settle in for the night. For more information and to book your stay visit mecklenburghinn.ca

SHERWOOD GOLF & COUNTRY CLUB CHALETS - Sherwood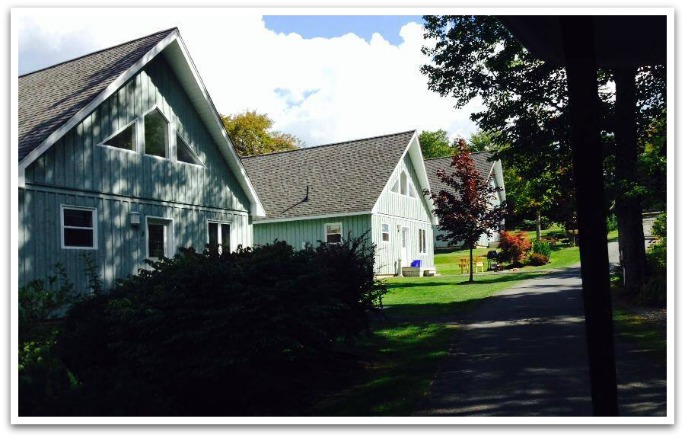 Overlooking their premier 18 hole golf course, Shewood Golf & Country Club Chalets are beautifully furnished with three bedrooms, full kitchens and one/two bathrooms per chalet. Fresh linens and towels are provided. In keeping with the serenity reflected on their course, there are no telephones or televisions in the chalets. These are private, restful places. The emphasis is on the natural world, allowing the mind to think without the ever present buzz from the corporate world. They are a beautiful place to relax, rejuvenate and re-focus. For more information and to book your stay click here.

WHITE GATE INN - The Village of Chester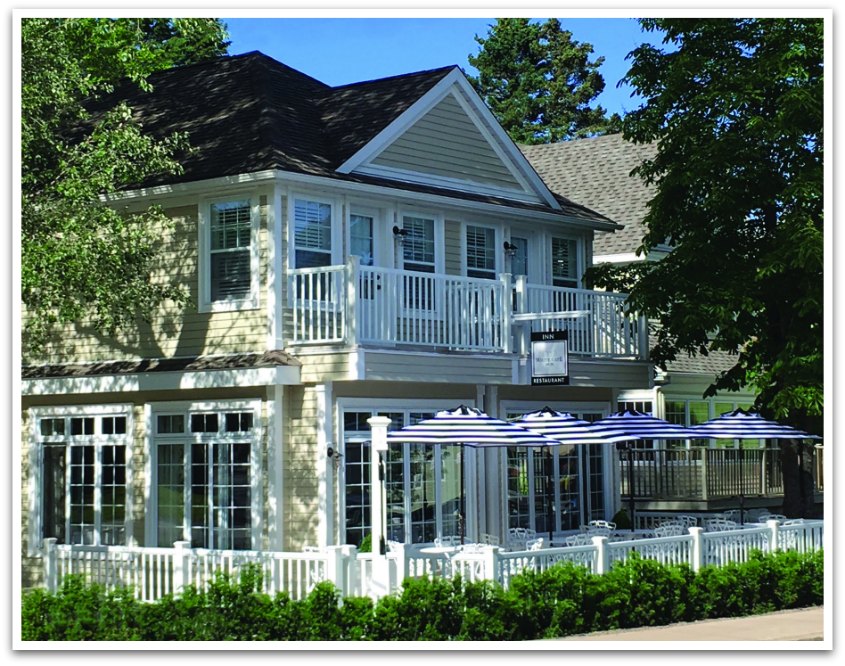 Located in the heart of the historic seaside village of Chester on Nova Scotia's South Shore/Lighthouse Trail, the White Gate Inn & Restaurant is named for the entrance gate built by owner's late husband at their Chester Village home. Passing through those white gates, guests were treated to a grand hospitality, warm friendly smiles and indulgent comfort. White Gate is an homage to the spirit of that home and all of its special memories. It is a sweet luxury of both culinary art and hospitality. The Inn is furnished in classic east coast style with locally crafted furniture. The three inn rooms at White Gate are all newly refurbished  and have Queen size beds made with top quality all natural fiber linens and bedding to ensure a restful sleep.  Your private en-suite bathroom, which features a soaking tub with shower, is stocked with lots of luxurious 100% cotton Turkish towels and amenities to pamper you. The inn rooms are available from May through New Years. You can find White Gate's electronic brochure as an attachment to this post. For more information and to book your stay visit whitegate.ca


GRAVES ISLAND PROVINCIAL PARK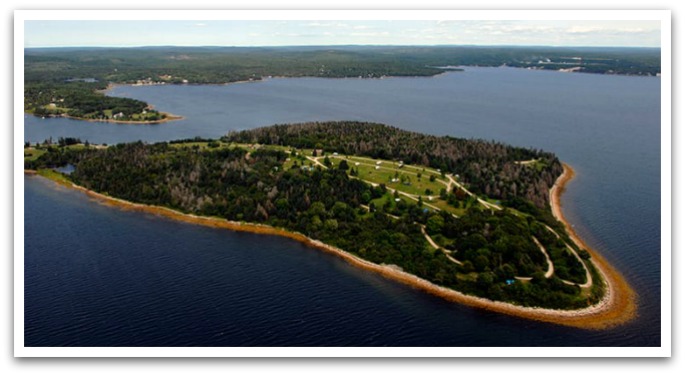 Joined to the mainland by a short causeway, this quiet ocean-side campground has long been a popular vacation spot for Nova Scotians and visitors alike. Perfect for both tents and trailers - the campground is an excellent spot for outdoor adventures like sea kayaking and cycling – plus you're just minutes from the Village of Chester's many shops and amenities. For more information, rates and dates click here. 

LACEY MINES CAMPGROUND & RV STORAGE - Chester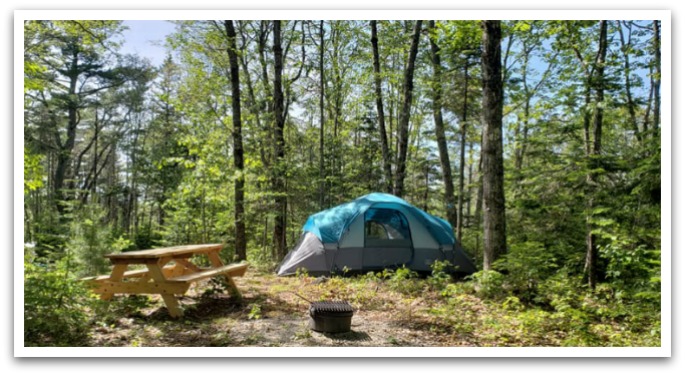 You will feel like you are driving into a whole other world in his family owned campground complete with hammock retreats, Mellow mountain, an obstacle course, Yoga classes amongst the trees, Reiki, horseshoe pits and washer toss. It also features a small canteen onsite with the essentials available including sports equipment rentals for the kids. For more info visit their facebook page here. 

KAIZER MEADOW WIND TURBINE CAMPSITE - Sherwood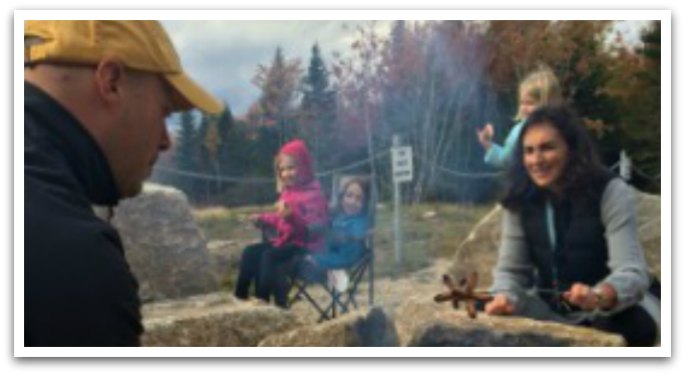 We are excited to offer visitors the opportunity to rest, visit or stay overnight in this unique setting. The area can accommodate five or six tents, has a fire pit with granite seating, picnic tables, portable washroom facilities and an exceptional view of the Municipality's wind turbine. Because of the proximity to Card Lake, trails and wilderness areas, this space is a prime location for those wanting to explore the surrounding natural environment. Located at 177 Kaizer Meadow Road (off Route 14), Sherwood.  To reserve use of the Kaizer Meadow Wind Turbine Campsite, please contact the Recreation & Parks Department at 902-275-3490 or click here to email.