Municipality of Chester
The farther you are away from those big city lights the better and bigger those stars in the sky will appear.
That means you're sure to find great spots to star gaze here – whether you're camping under the sky at Graves Island Provincial Park, enjoying the evening on the deck at Oak Island Resort, or strolling along the water's edge in the Village of Chester.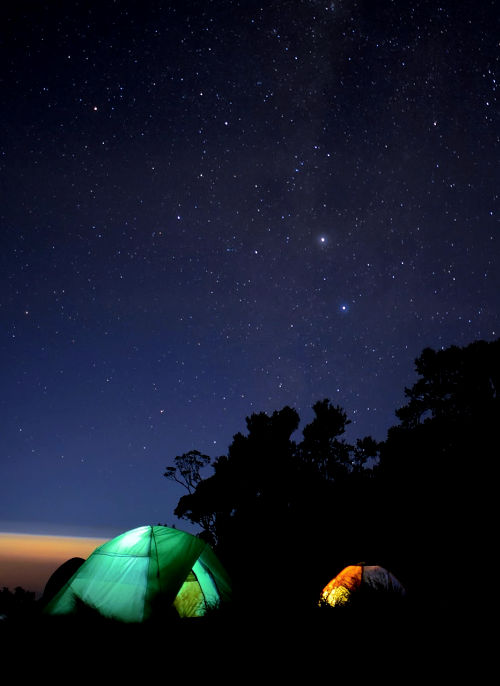 Tips for Star Gazing
Timing Is Everything – ever notice how brightly those stars shine in the winter months? That's because clear, crisp nights mean zero humidity. Summer nights' humid nature lends a haze to the sky that can make stargazing a bit blurry. Regardless of the season, your best bet to see the stars is on a moonless night. Next best would be during a crescent phase. You can see the moon's current phase here and discover the best night sky events here.
Chose A Chart – if you want to be able to identify the constellations, be sure to pack a star chart. There are plenty of printable versions online – you'll find plenty of skymaps here. There are also apps that can help. 
Bring Binoculars – it's not always so easy to travel with a telescope and you'll be surprised at the details even the inexpensive binoculars can provide
Pack the Essentials – you'll want to take a flashlight to find your way through the dark and to see any printed charts too (pro-tip – wrap the end of your flashlight with red cellophane to reduce the harshness of the white light on your night vision!). Also bring a sweater/jacket and blanket so you can enjoy your stargazing long into the night.
Make Time to Adjust – if you're like us you're eager to take it all in but experts say you should give your eyes at least 15 to 20 minutes to adjust to the darkness.
International Space Station
The station is the third brightest object in the sky and looks like a fast-moving plane but way higher than a plane could and traveling thousands of miles an hour faster! 
Nearby Star Gazing Spots
Located about 100km/62miles south of us you'll find Kejimkujik National Park which was designated as a Dark Sky Preserve by the Royal Astronomical Society of Canada as part of their Dark Sky Preserve Program, earning the first designation of this kind in Nova Scotia.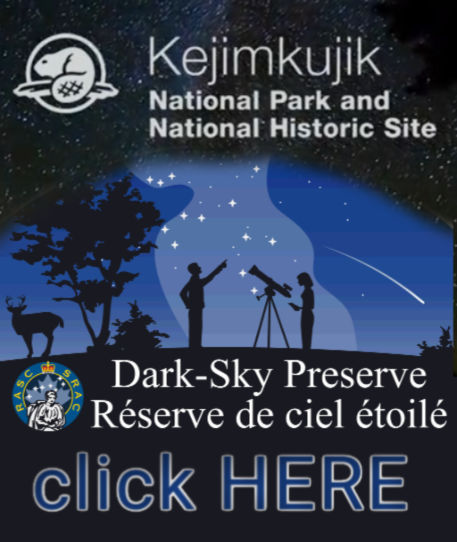 Outdoor shows ponder extraterrestrial life and interstellar phenomena alongside incredible imagery, music, and stories. Night hikes and campfire programs examine how artificial light affects humans and wildlife, as well as the value of these Dark-Sky Preserves.