Municipality of Chester
Everyone must believe in something.
I believe I'll go kayaking.
The waters of Mahone Bay and St Margaret's Bay offer world class paddling opportunities. The water is relatively shallow compared to the offshore depths, and small fish are still abundant enough to attract larger predators such as bald eagles, ospreys, tuna, and harbour porpoises.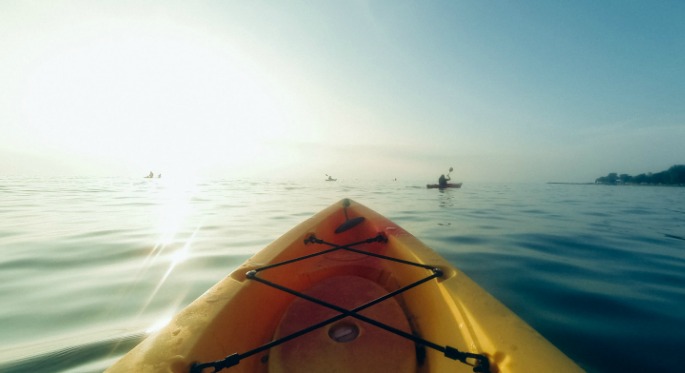 The shallowness also means that near shore swells are rarely too large, but mixed with the prevailing southwest summer winds and the tides, these factors can accumulate to pose greater challenges. Know your skill level and paddle within it. Early morning and late afternoon, when the winds are calmer, are ideal times to venture out on the water.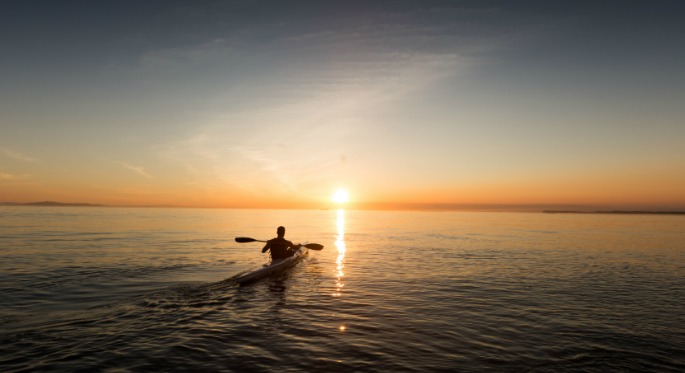 One of the most exciting times to paddle is at night, when on a clear evening you can see the Milky Way from horizon to horizon and the phosphorescence in the water lights up every paddle stroke.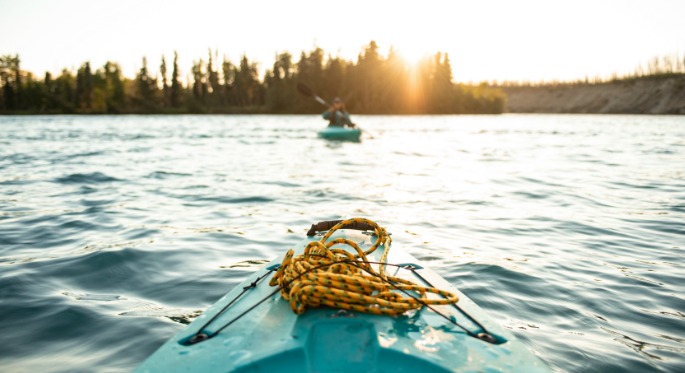 The Municipality of Chester owns four islands. The most accessible of these is Clay Island. It has a small picnic site on the western side. (please note no camping permitted.) It is a drumlin which is characteristic of the geology of the area, it has a lovely yellow birch stand on the hill, and you can walk the sand and rocky shoreline all the way around.

Watch for a few examples of mollusc fossils in some of the rocks on the southern end.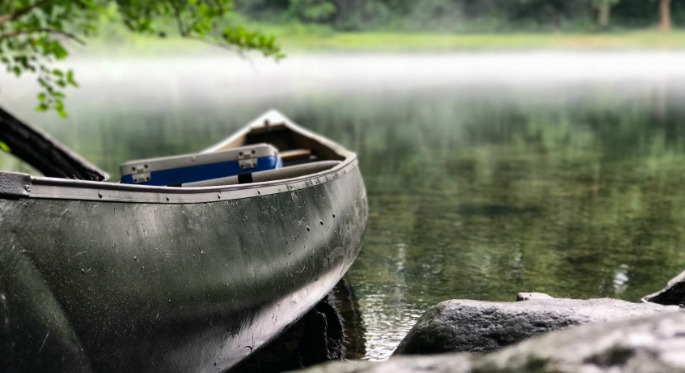 Kayak rentals and instruction are available at Oak Island Resort's Marina - with private tours around the islands including Oak Island, personalized comprehensive training, other equipment to rent including canoes, bikes and paddle boards.  Visit their official website kayakshack.ca for further details and rates.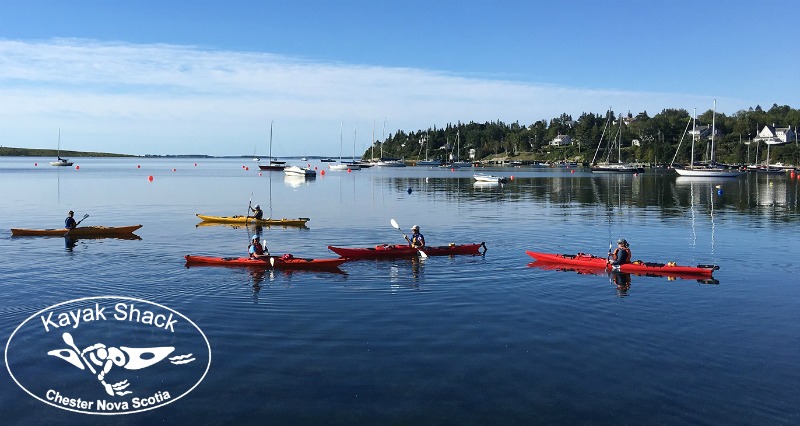 Hubbards Cove Rentals is a family run stand-up paddleboard and kayak rental shop located just across from the Hubbards Sailing Club in the heart of Hubbards, Nova Scotia. They offer rentals of paddle boards, kayaks, skim boards, body boards, snorkel gear, and tie down systems. They also offer paddle board and kayak lessons from experienced instructors as well as personal and group SUP yoga lessons. For more info and rates visit their official website at hubbardscoverentals.ca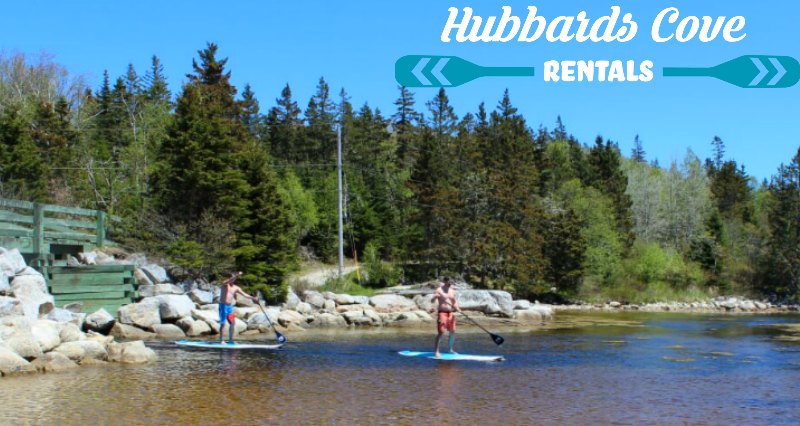 While you're out and about - please remember that all of the islands, except those noted on the map below, are privately owned and many of them have private residences.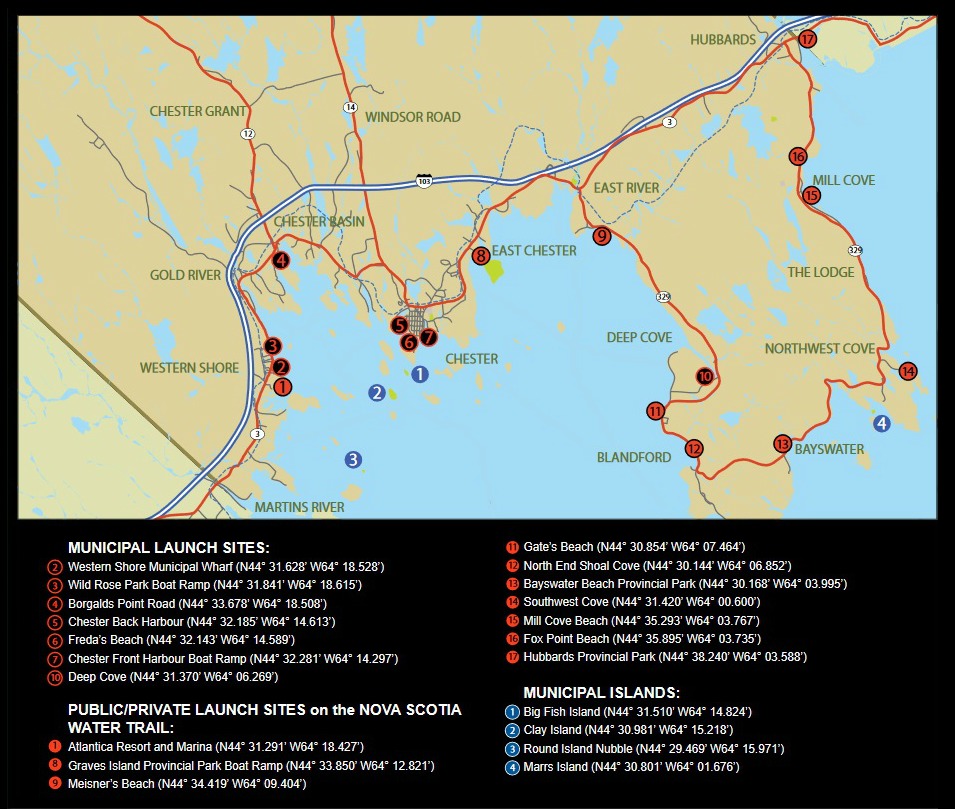 Consult the Nova Scotia Water Trail site and the Paddle Lunenburg-Queens Guidebook for more detailed information.
.