Municipality of Chester
We've teamed up with 12 Tourism Ambassadors throughout the Municipality who host a comprehensive array of literature on all there is to see and do in this wonderful part of the world - all year long!
Our 2023 Tourism Ambassadors are...
Aspotogan Ridge Golf Club / Aspotogan Heritage Trust - Hubbards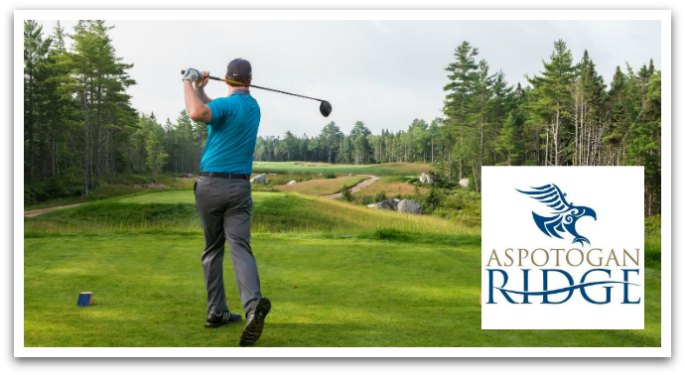 Designed by Atlantic Canada's leading golf course architect, Robert LeBlanc, Aspotogan Ridge Golf Course beautifully showcases the rolling wooded area and features inland lakes, rolling plains, meadows, river valleys, rocky bluffs, and coastal estuaries. Front 9 holes OPEN!  Open Monday to Friday from 8am to 7pm, Saturday and Sunday 7:30am to 7pm. For more information visit aspotoganridge.com. 
Aspotogan Heritage Trust offers a second location for tourist information from the golf course and covers a specific geographical region from Black Point to East River (inclusive) and around the Aspotogan Peninsula. The organization fosters and supports community groups within their region by facilitating the development of their visions into realities by providing resources and support. Aspotogan Heritage Trust also maintains that by building stronger families, they build a stronger community, therefore another priority is to increase support and resources for families in the AHT region, by supporting organizations that provide services to families. Monday to Friday from 9am to 4pm,  24/7 Remote Wireless Access available. For more information visit aspotogan.org

Chester Basin Petro-Canada - Chester Basin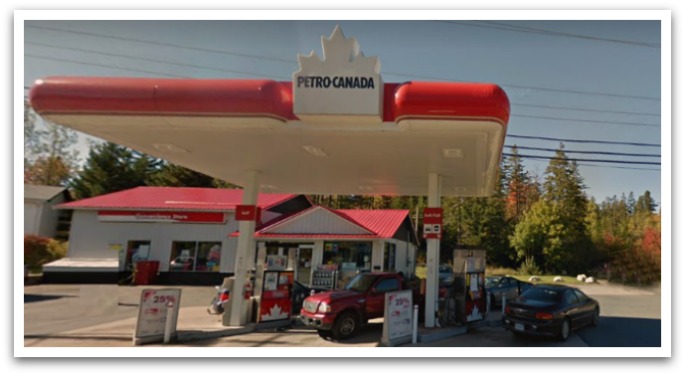 Chester Basin Petro-Canada offers Self Serve featuring alternative fuels and diesel, along with filling removable propane tanks from 5 lbs up to 100 lbs. They also offer a convenience store with WiFi for customers, washroom facilities and a bank machine. Open Monday to Friday 6am to 9pm, Saturday and Sunday 7am to 9pm. For more information click here.
CHESTER'S CAFE - The Village of Chester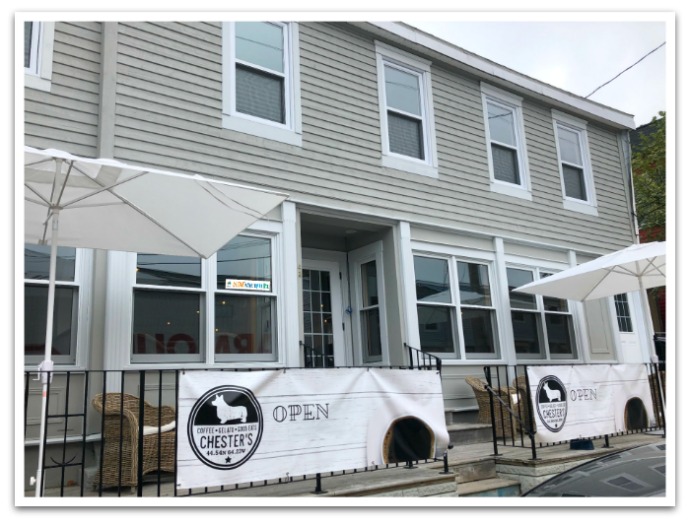 This lovely new spot in the heart of the Village offers sweat treats and savoury snacks – from fresh croissants and cakes to charcuterie and fine cheeses – all locally curated and completely yummy! Naturally there's a wonderfully delicious selection of specialty coffees and teas, and when it comes to atmosphere Chester's is ideal for everyone – comfy chairs and tables, a double sided counter with stools, soft sofas by the hearth and a patio too. For more information visit their Facebook page here.
Chester Heritage Society at Station 20 Craft Shoppe & Museum
Located just off North Street, the Chester Train Station, is a landmark in the community, built circa 1905 and home to the Chester Municipal Heritage Society.  It was a full service station built by Sir William MacKenzie and Donald Mann for their Halifax and South Western Railway Company.  Today the station houses The Explore Oak Island Display, which draws people with the allure of treasure hunting and provides information about the world's longest-running treasure hunt. The Forman Hawbol exhibit, adjacent to the station features a display of pumps and other machines manufactured and designed by Mr. Hawboldt.  He is credited with developing the make-and-break engine which heralded the demise of the sail powered fishing boats in our area and the world.  There are also exhibits and displays on; boat building, gold mining, and information on the first female Ferrier in Nova Scotia.  The Chester Heritage Society also runs the Station 20 Handcraft Shoppe. This cultural craft store includes works from 30+ local Nova Scotian Artisans and Crafters whose unique skills and abilities are shown in their works. A small portion of the proceeds are used to operate and maintain the Chester Train Station, while the vendors receive a majority for the fruits of their labours. With gracious donors, vendors, and volunteers, the Chester Heritage Society continues to provide an enjoyable environment for our patrons. Located across from the Rum Runners Bicycle Trail system between Tantallon and Mahone Bay with restroom, cold beverages, and a wonderful deck to sit upon and enjoy. For more information click here.
The Deck Restaurant + Bar - Blandford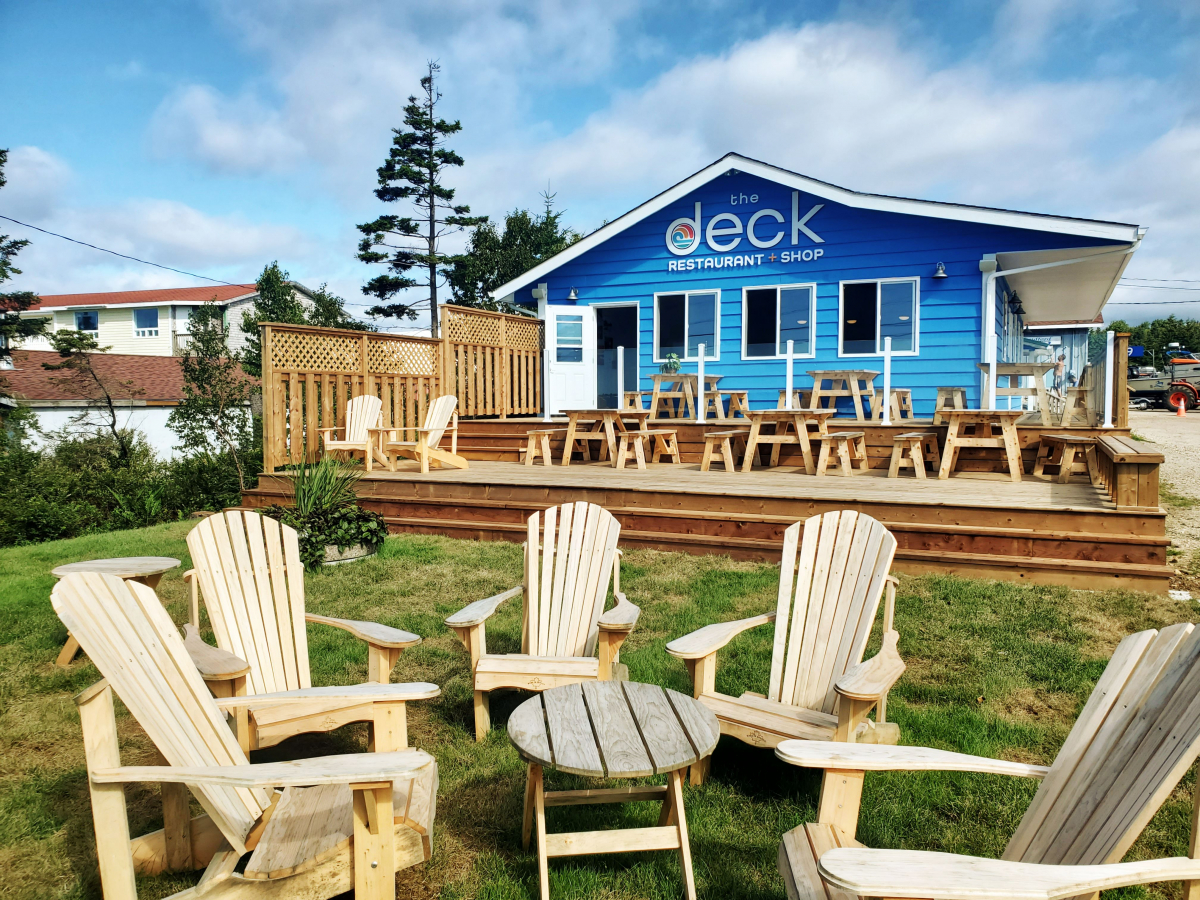 The Deck- "Good Food, Good People, Good Times" is the motto at our seaside shack here in Blandford. This quiet fishing community is home to one of the most gorgeous scenic drives, stunning sunsets, and delicious seafood. Nothing short of a good time here with us. We are simple. Provide the best food, drink, and entertainment that we possibly can. The atmosphere is relaxed and the views are tranquil. Take a drive, enjoy the beach, then stop in for a bite & a pint. For hours and further information, please visit their website or @TheDeck on Facebook.
THE ISLAND VIEW Family Restaurant & Bakery – Western Shore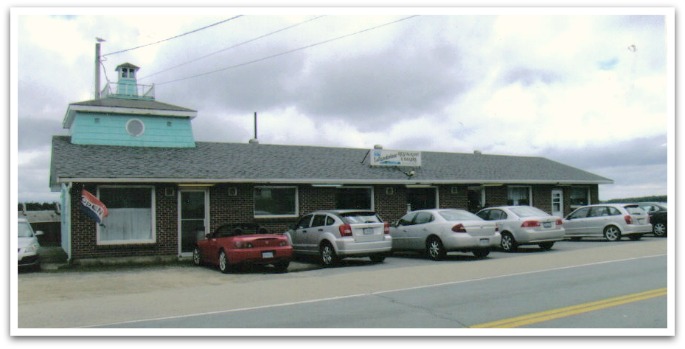 Specializing in Seafood the Island View has been serving up great meals and South Shore hospitality for over 50 years. Try a great lobster roll, fish and chips or their delicious chowder. Their in-store bakery can't be beat with fresh breads, rolls and sweets – and speaking of sweets – they've got an ice cream counter too!. Their dining room and outdoor picnic tables offer a panoramic view of the islands including Oak Island. BTW  - the locals called it the Green Canteen. For more information visit their Facebook page here.
The Kiwi Cafe - The Village of Chester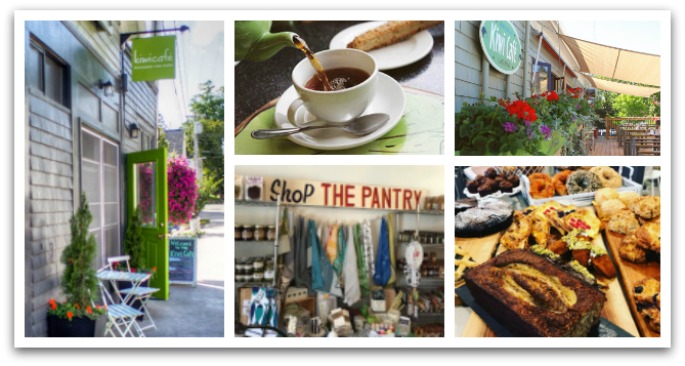 Perfectly located in the heart of the village of Chester. the Kiwi Café is seriously passionate about good food and good coffee. Offering international themes with interesting flavours and the freshest of local ingredients. Enjoy delicious, homemade baked treats, wonderful soups and lunches, and our famous all-day breakfast. In their great shop The Pantry you'll find everything from fancies and specialty groceries, hostess gifts and gifts for you too. With a sunny patio for Chester's glorious summer and a woodstove for winter, we're year-round warmth for a Nova Scotian-Kiwi welcome! Open 7 days a week from 8am to 5pm daily (hours may vary on holidays). For more information visit kiwicafechester.com
New Ross Home Hardware Building Centre - New Ross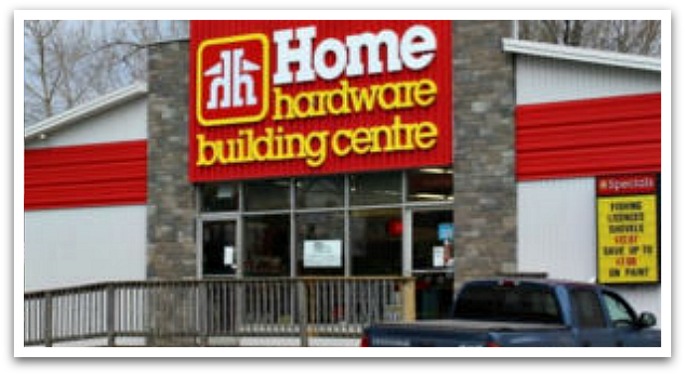 New Ross's one stop shop. New Ross Home Hardware Building Centre has all of your household needs. Building material, plumbing supplies, cleaners, paint, décor and so much more. Open Monday through Thursday 8am to 5:30pm, Friday 8am to 8pm Saturdays 8am to 5pm and Sundays 10am - 2pm. For more information visit their Facebook page here.
Oak Island Resort & Conference Centre - Western Shore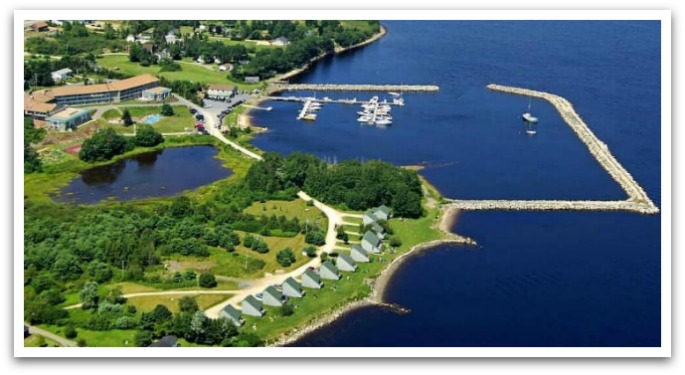 Wake up on the shores of the Atlantic Ocean with salty breezes and life-altering views at Oak Island Resort & Conference Centre. Unwind in one of their nautically inspired guestrooms, cozy weathered chalets, or luxurious seaside villas. Enjoy fresh regional cuisine, live music, water sports, luxurious spa, crackling bonfires, ocean panoramas and more. We also take sunset s'mores pretty seriously here. Open year round 24/7. For more information visit oakislandresort.ca
Oceanview Home & Garden - Robinsons Corner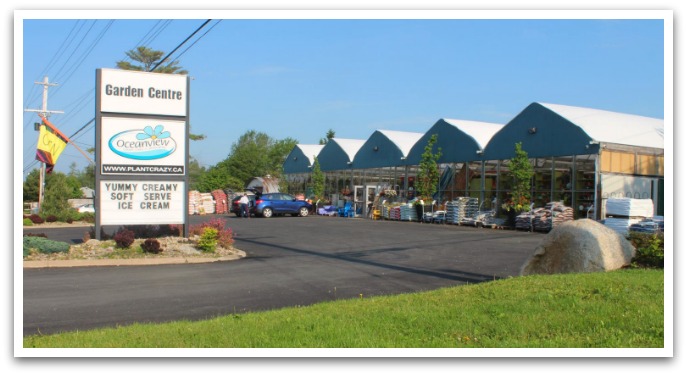 Oceanview Home and Garden is one of the largest full service ornamental flower and plant retail greenhouses in Nova Scotia. At Oceanview we provide you with knowledgeable customer service and a large variety of unique product that can satisfy the do-it-yourself beginner and the discerning advanced gardener. Visit Oceanview Home and Garden and you will find hundreds of varieties of plants, an extensive selection of planting containers, the highest quality soils and fertilizers, creative customized containers, beautiful garden décor for the finishing touch, all accessories imaginable, and giftware for the special gardener in your life. Open Monday through Saturday 8am to 6pm, Sundays 9am to 6pm. For more information visit plantcrazy.ca
Ross Farm Museum - New Ross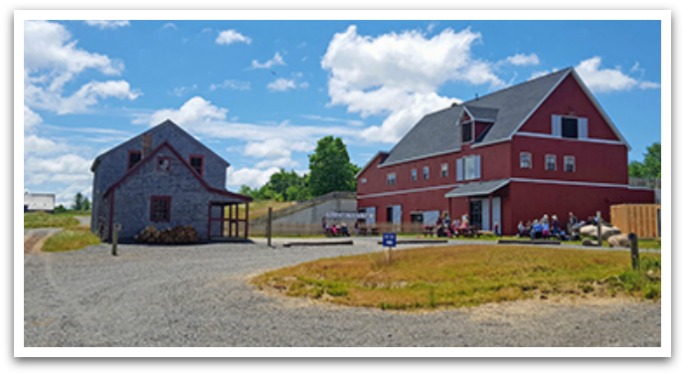 Ross Farm Museum is a window into the past of Nova Scotia's rich agricultural history with many things to see and do that the whole family will enjoy.  Their Museum is a living, working, farm museum depicting 150 years of agriculture in Nova Scotia. They are a single family upland farm on land originally granted to Captain William Ross. Ross Farm Museum is still being farmed with Oxen, the way it was in the late 1800s. In Rosebank Cottage, the original home of the Ross family built in 1817, you may see food being prepared over an open fire, straw hats being woven, wool or flax being spun, butter being churned, or many other skills being demonstrated that were daily chores for their forefathers, but are now almost lost. They have a working blacksmith shop where hardware is produced for the farm and we shoe approximately 30 teams of oxen each year. There is also a working stave mill and cooperage producing barrels, the original workshop where products such as butter churns, spoons, buckets and even snow shoes are made. You also might have a chance to take part in a class in our one room school. Open 7 days a week from 9am to 5pm. For more information visit rossfarm.novascotia.ca