Municipality of Chester
"Music gives a soul to the universe, wings to the mind, flight to the imagination and life to everything."
Plato
When it comes to making music - we folks on the East Coast make the very finest kind!  In fact here in the Municipality of Chester we keep the sweet sounds playin' all year long.  With everything from intimate singer/songwriter shows, to outdoor concerts, to full-on stage productions - and it wouldn't be Atlantic Canada without a Kitchen Party or two.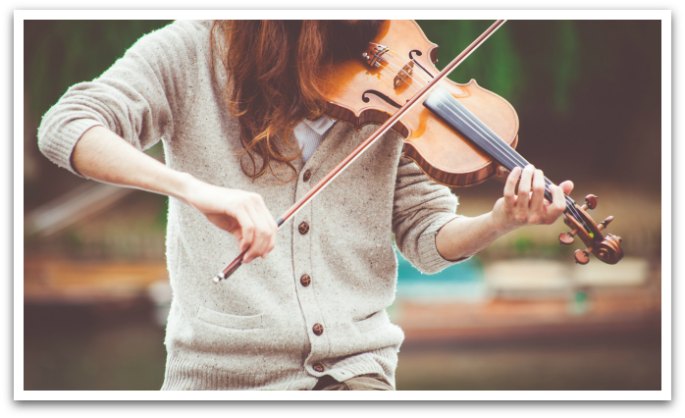 Leave it to that four-season sensation Oak Island Resort to keep the music playing 12 months of the year.  In addition their always exciting special events - you're sure to find entertainment on the menu in their Three Sheets Bar + Social. You can listen to amazing East Coast musicians, enjoy their delicious food and drink, and take in the incredible ocean view while you're at it!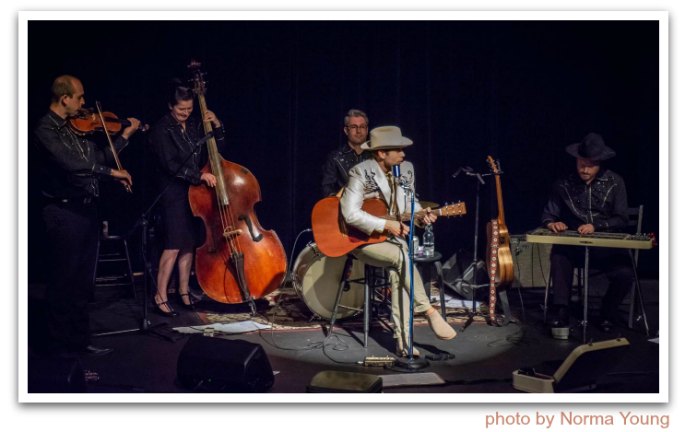 The Chester Playhouse is legendary for live entertainment especially when it comes to their summer presentations. From a wonderful lineup of award-winning artists in their concert series to stage-filling choral choirs like Nova Voce to full-on productions like "Opry Gold," to a great run of full-fledged honest-to-goodness Kitchen Parties!  You'll be moved and amazed by the music they're making at the Chester Playhouse this summer - and beyond.  For a complete look at what's on the marquee click here.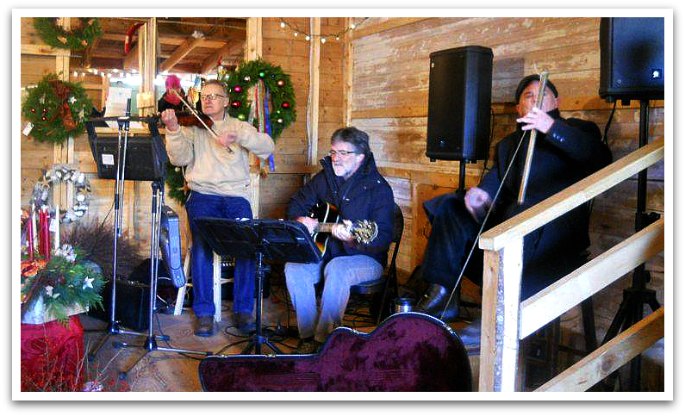 It takes a special kind of market to make Chatelaine's list of Canada's Best that's why we weren't surprised to see our very own Hubbards Farmer's Market in the mix!  It truly has the perfect blend of everything local and fresh you could be looking for - including produce, baked goods, art, jewelry, jams, jellies, meat, flowers, candles, candies, spirits, and yes - LIVE MUSIC!!!  Every Saturday morning from May through October (and at their Christmas Markets too) you can shop and mingle with a soundtrack created on the barn's sweet stage. Always showcasing local talent - you'll be treated to an ever-changing array of genres from Country to Bluegrass, Folk and Celtic to those Rock 'n Roll classics.  It's a wonderful way to immerse yourself in this delightful community... and shop while you're at it!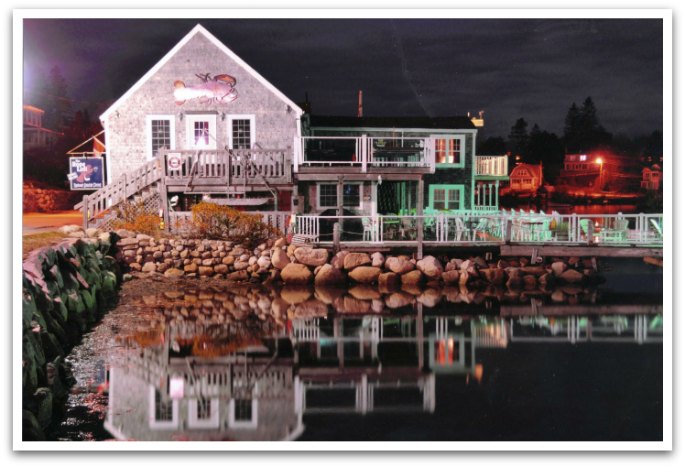 As if the marvelous menus and setting weren't enough to entice you, many of our restaurants and distilleries feature live music year-round. Visit our restaurant directory page to find out for yourself!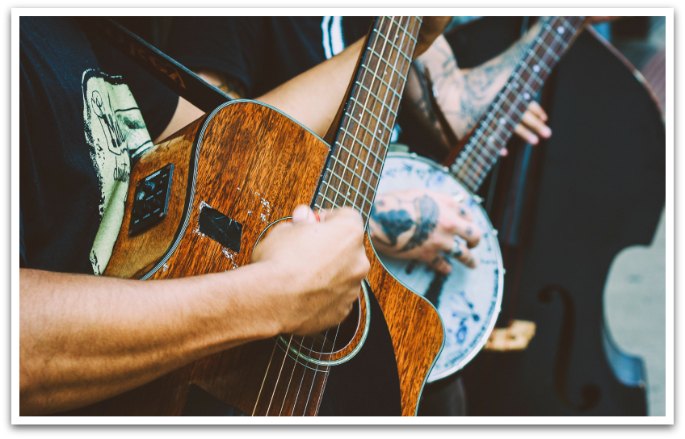 The Chester Legion Branch 44 is another great place to enjoy live performances.  With a year-round focus on featuring great local bands - theirs is a lineup that's always changing and always entertaining.  For artist and ticket information visit their Facebook page here. Same goes for the great team at the New Ross Legion who host a year-round 'Friday Night Live Music' program.  You get the scoop on who's playing this week and beyond on their Facebook page here.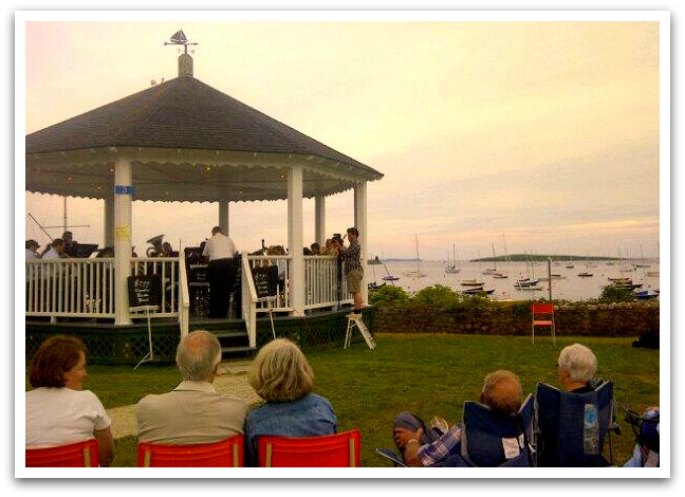 Summertime in the Municipality of Chester is made ever so much sweeter by the FREE Chester Bandstand Summer Concert Series. Every Sunday evening at 7pm the seaside bandstand beside the Chester Yacht Club comes alive with the sound of music. From show tunes and classics by concert and brass bands to old-time swing and those rock 'n roll standards - we invite you to pull up your lawn chair and take it all in.  It truly is a one-of-a-kind way to wind down your weekend, but then again we wouldn't blame you if you were up on your feet twirling with the tunes!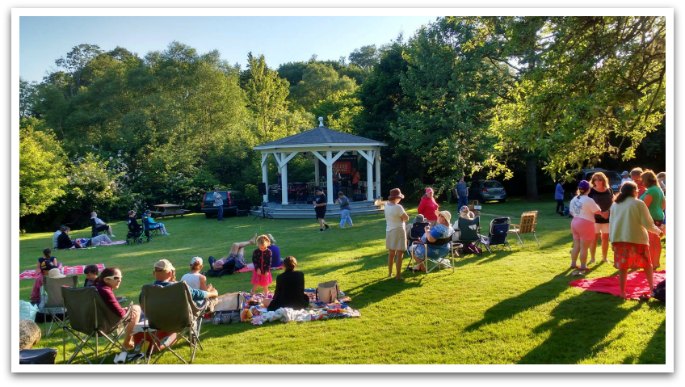 Summertime also means Tuesdays in the Village of Chester are tune-filled too thanks to our perfect and FREE Picnic in the Park series.  Each Tuesday from 6pm - 8pm the bandstand in Lordly Park is the place to hear the very best in local and area artists. Guests are asked to bring their personal picnic and get set to dance.  Their lineup is lovely and different every week.  For more details on the Picnic in the Park series visit their official Facebook page here. And for a complete look at who's playing and when click here and we'll see YOU there!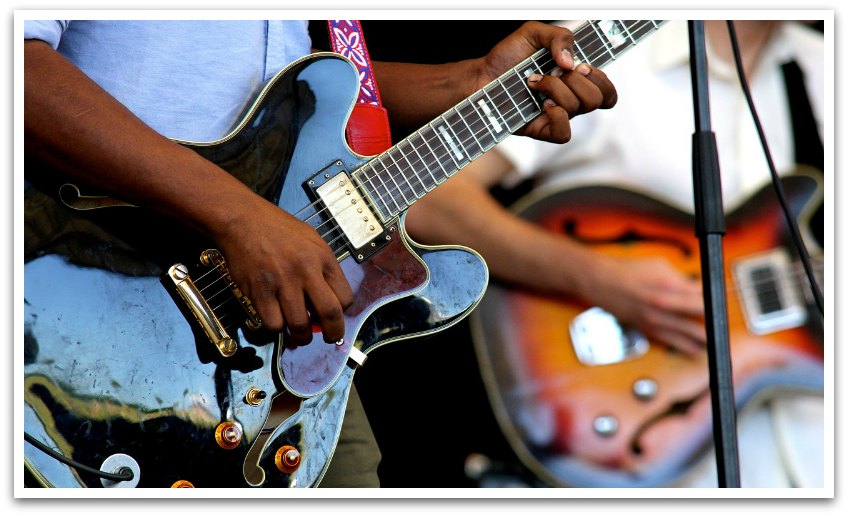 And summer just wouldn't be summer without Canada's largest annual sailing regatta - Helly Hansen Chester Race Week.  Oh sure there's a lot of action on the water, but there's plenty to find ON SHORE too!!! That includes live entertainment every day and into the late night.  With every genre from classic rock to East Coast favourites - you'll be dancing dockside in sunshine and starlight.  
So while you're here in the Municipality of Chester be sure to take in as much of that toe-tappin', heart beatin', magical music you can find! (PS -. best pack your dancin' shoes - you're gonna need 'em)
By The Way...
If you're a lover of live music then you've just gotta get a look at the lineup of performers at the legendary Shore Club in Hubbards.  Yes, they've got those lovely lobster suppers, but they're also considered the Last of the Great Dance Halls here in Nova Scotia which means you'll be treated to the very best in East Coast artists all season long.  
As far as festivals go - the award-winning Lunenburg Harbour Folk Festival is second to none! Each year - for four days in August - music lovers flock to this distinct UNESCO World Heritage town for the best of Folk music and a healthy dose of fun. As the longest-running music festival in Nova Scotia and one of the oldest in Canada - this all-ages event offers something for everyone!