Discover Our Local Breweries, Distillers, and Wineries
Municipality of Chester
Here's to creativity and one-of-a-kind flavours from Nova Scotia!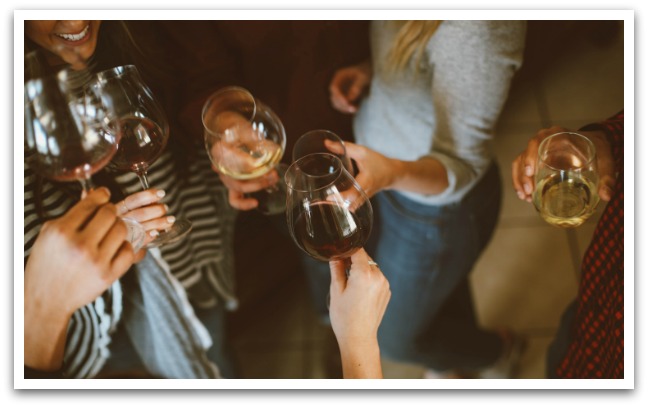 Here's to our ciders, beers, and spirits - dreamed up and hand-crafted right here in the Municipality of Chester!
Made fresh with local ingredients, attention to detail, and a desire to deliver a truly unforgettable product - Cheers to all of that, and to your visit!
Black Harbour Distillers - Hubbards
Image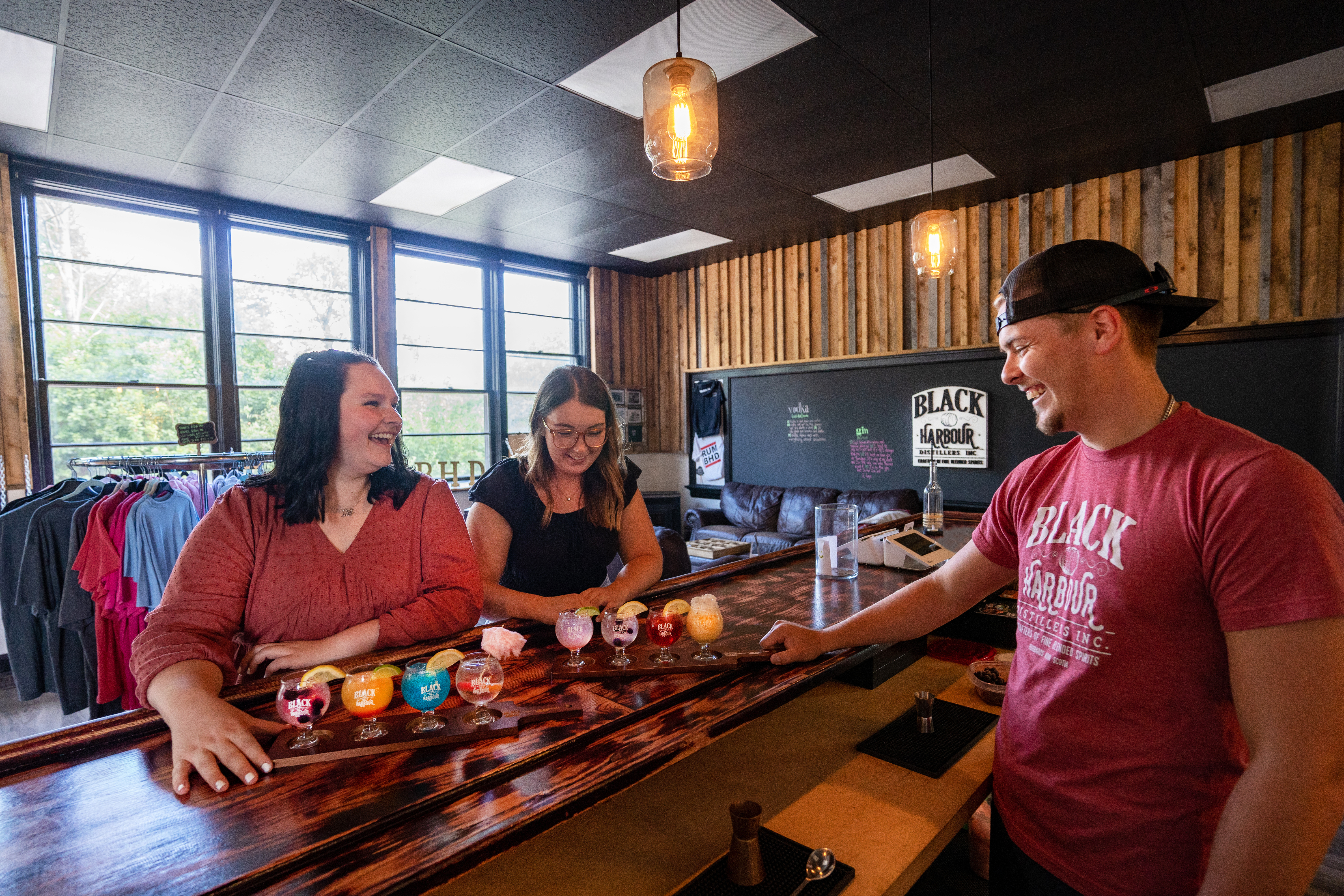 Location: 419 Highway 329, Hubbards
You can purchase Black Harbour's unique array of blended spirits there and check out their craft distillery as well. You can also enjoy the spirits in-house through the variety of cocktails listed on their website inside or outside on their deck. During the summer months, Black Harbour Creamery serves ice cream and sundaes. If you want to have a bite to eat while you're there, Savary Pit serves a variety of BBQ-inspired options. Black Harbour also hosts live music events - more information can be found on their website.
Bulwark Cider - New Ross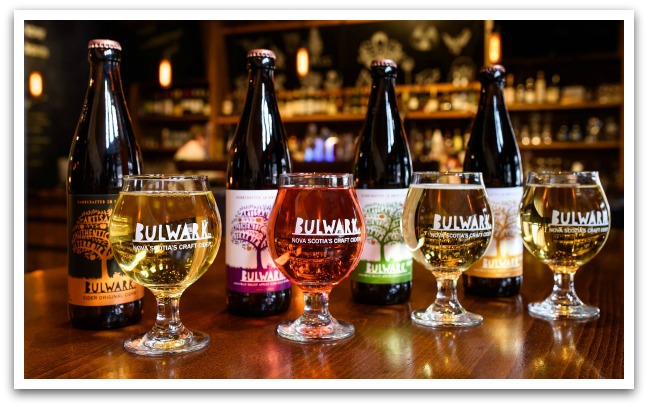 Location: 7155 Highway 12, New Ross
Their cider reflects their values: natural ingredients, exceptional taste, and outstanding craftsmanship. Bulwark's signature blend, is made with apples from the Annapolis Valley, with the focus on a synergy of acids, tannins, and sweetness to create a balance that best reflects their terroir. Their apples are freshly pressed on-site, and juice is fermented one batch at a time. Adjustments are then made to each, ensuring a premium signature blend every time.
Tanner & Co. Brewing - Chester Basin
Image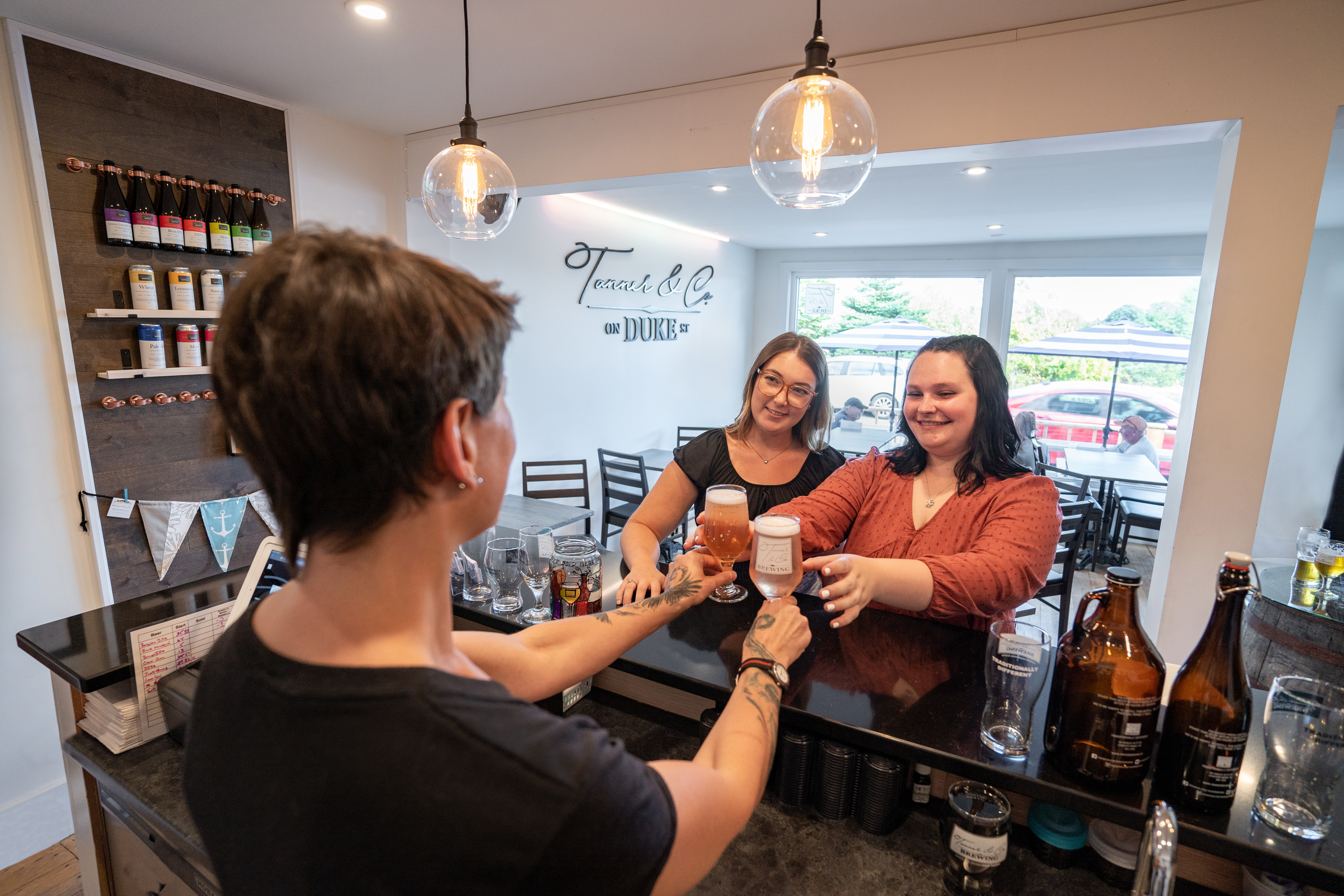 Location: 50 Hiltz Rd, Chester Basin
Dan Tanner's, German roots and to his relatives who were first to settle on the South Shore of Nova Scotia. But in keeping with Tanner's culinary experience he's always up for experimenting and the results of his single batch non-traditional brews are truly inspired. 
Tanner & Co. on Duke - Village of Chester
Image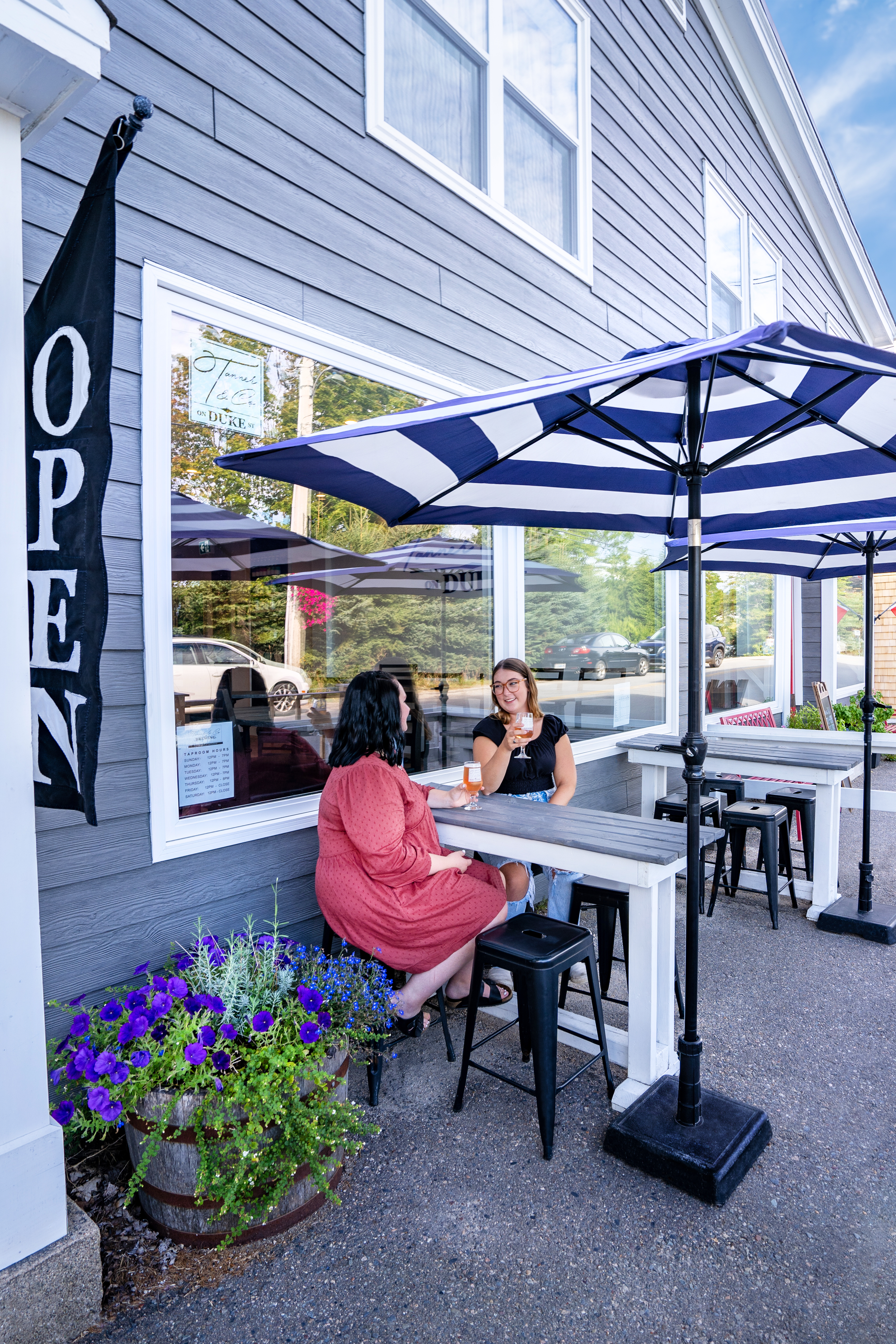 Location: 59 Duke St, Chester
Our friends at Tanner & Co Brewing have opened up a second great location complete with their stellar selection on tap and chilled for takeaway too, right next door to Il Ferramenta Pizzeria! They also host special events.
Tipping Point Distillers - Chester Basin
Image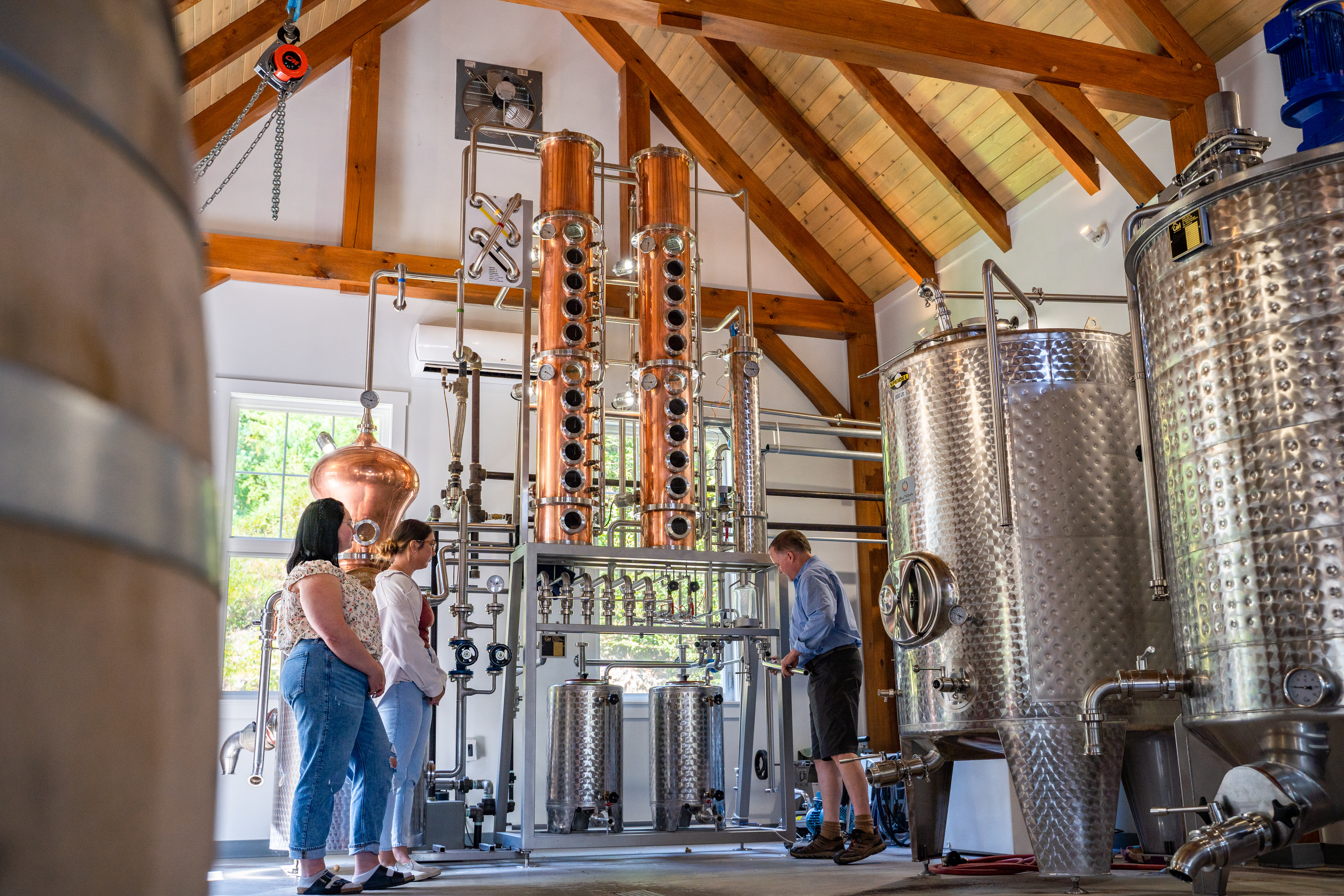 Location: 5478 Lighthouse Rte, Chester Basin
Tipping Point Distillers are crafting their very own blend of premium vodka and other spirits. Created entirely in-house using organically grown grain and ingredients from right here in Atlantic Canada. Their spot includes a distillery, tasting room, and retail shop.
You'll find these great locally-made products at many of our Farmers' Markets and in restaurants throughout the Municipality of Chester.
Beers, Wines, and Spirits are also available at NSLC's locations in Chester, Hubbards, and New Ross
Please drink responsibly!