Chester
"If bread is the first necessity of life,
recreation is a close second"
Edward Bellamy
Next time you're in Chester - be sure to check out this wonderful recreation complex complete with an ice arena, four-sheet curling rink, three tennis courts, a baseball diamond and much more!
Named in honour of Big Tancook native, Charles E. Church, who served as a Lunenburg County Member of Parliament from 1872 – 1878 and appointed to the Senate in 1902. These days its often just known as - "The Park!".

Their arena - named the Eleanor Pew Morris Memorial Arena is home to the Chester Castaways Jr. "C" Hockey Club. The arena is available from early October until early April for adult and youth hockey, figure skating and recreational skating. Floor time for ball hockey, lacrosse, and a variety of special events is available from mid-April until the end of September.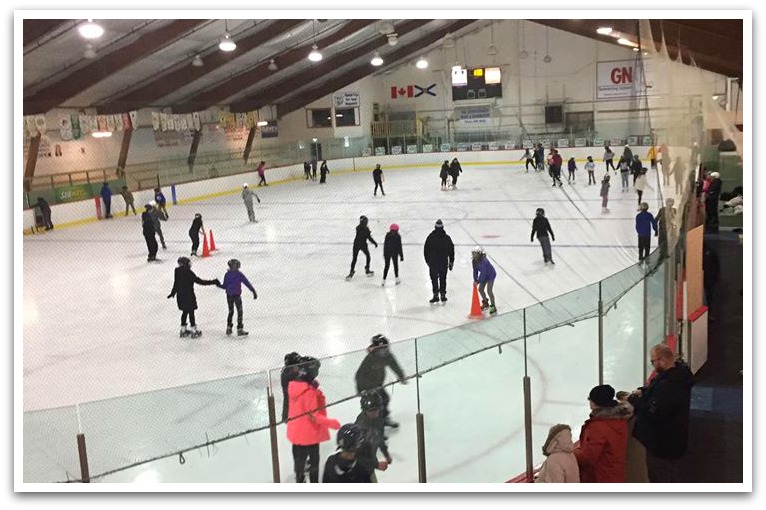 "The Park!" also offers a variety of facilities and services including a choice of four meeting areas available for rental for weddings, banquets, dances, conventions, auctions, craft fairs, and the like. Full kitchen facilities are also onsite. Several local caterers are available, and they provide full bar and canteen service.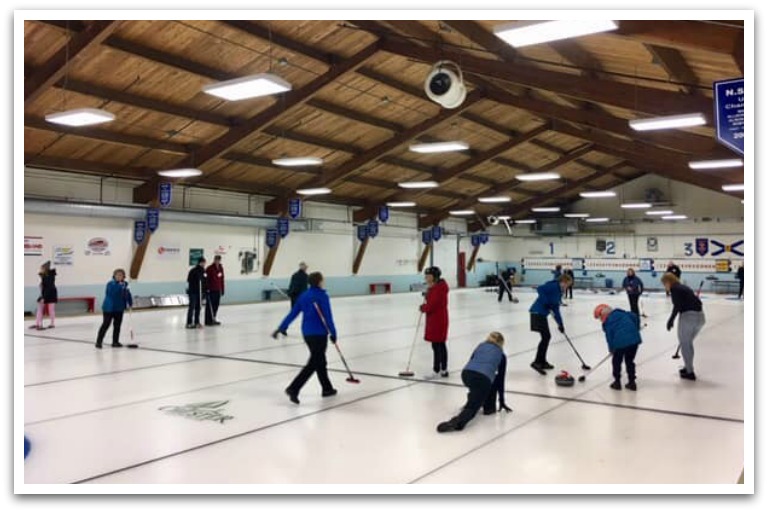 The curling rink is home to the Chester Curling Club - a non-profit, volunteer-run organization where all curlers are welcome - whether you're a beginner or a champion, young or old - you'll always find a warm, friendly and inviting place in their Club. They run multiple leagues throughout each week from October to March and their Junior programs have produced provincial, national and international champions!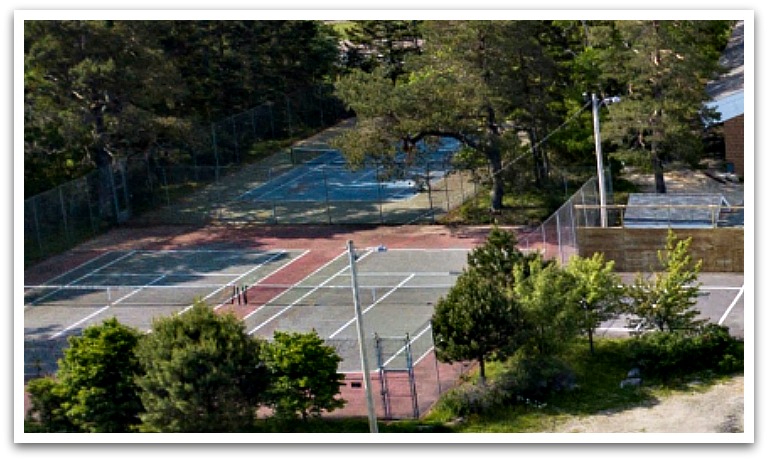 Chester Tennis Club runs a summer youth program from July to August for ages 8 - 18. They have a coaching program with pros and court bookings for something more casual.
The Park! is also home to the Chester Brass Band and the Chester Family Resource Centre.