Explore Oak Island Display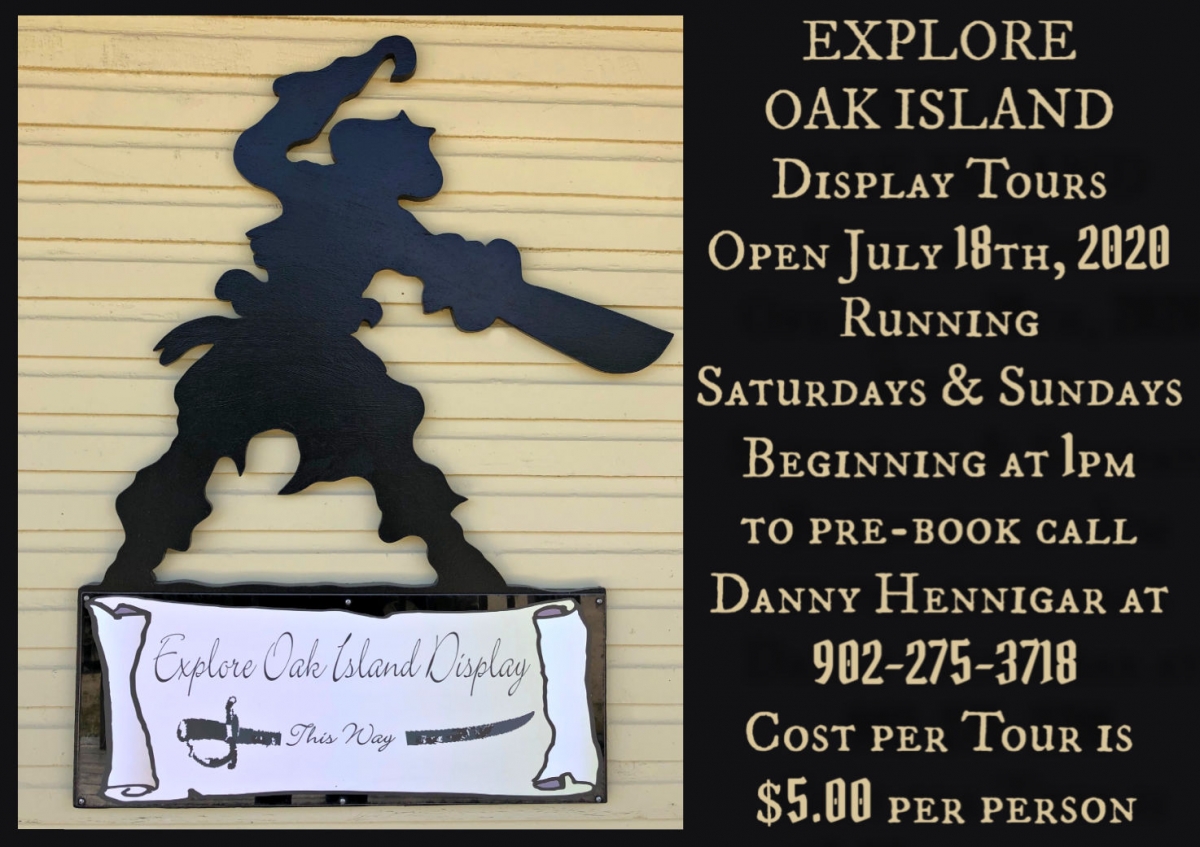 Explore Oak Island Display at the Chester Train Station is home to the Oak Island display featuring artifacts, pictures and information about the world famous treasure hunt.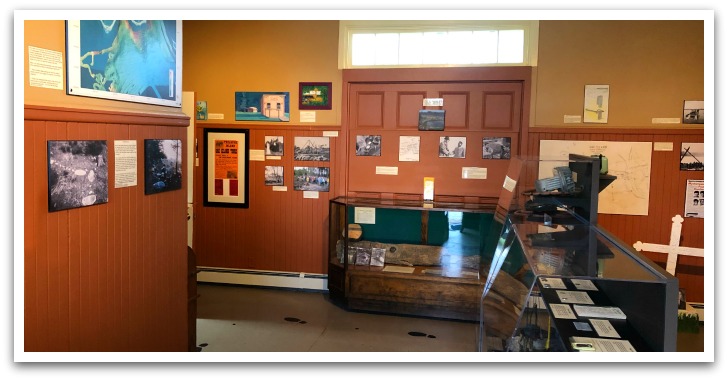 The Explore Oak Island Display is housed in the beautifully restored Chester train station, circa 1904, part of the former and historic Halifax/Southwestern Railway. It has been delighting visitors from around the world since June 2012.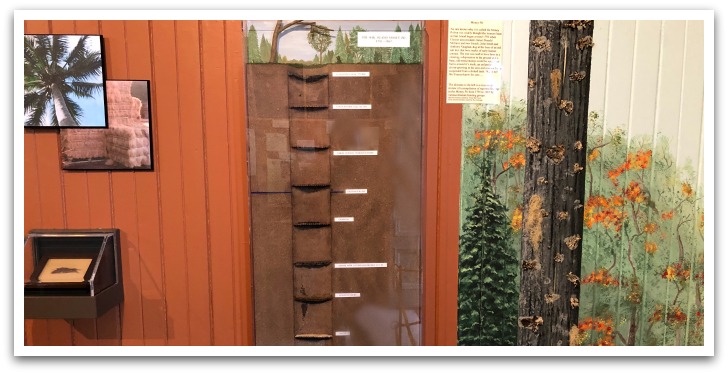 Inside you will find a chronological interpretation of over 200 years of Oak Island history with original artifacts, photos, maps, unique dioramas, models, displays and items that can't be seen anywhere else. Stained glass windows and other original art help explain the amazing and gripping Oak Island story.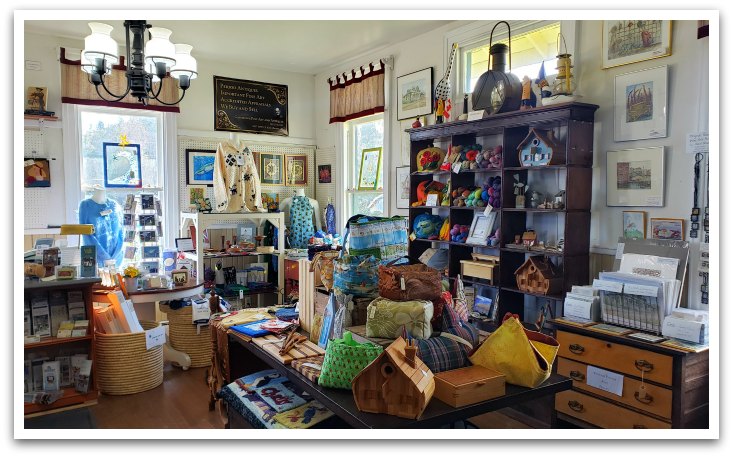 Children may enjoy following the "pirate footprints" on the floor and adult guests will be enthralled with the displays.
While you're there be sure to pop next store to Station 20 Craft Shoppe & Museum filled with creations from all over Nova Scotia and with some wonderful Oak Island inspired souvenirs. You'll also find artifacts and photos showcasing the gold mining of the area, sailing, boating and other historical displays.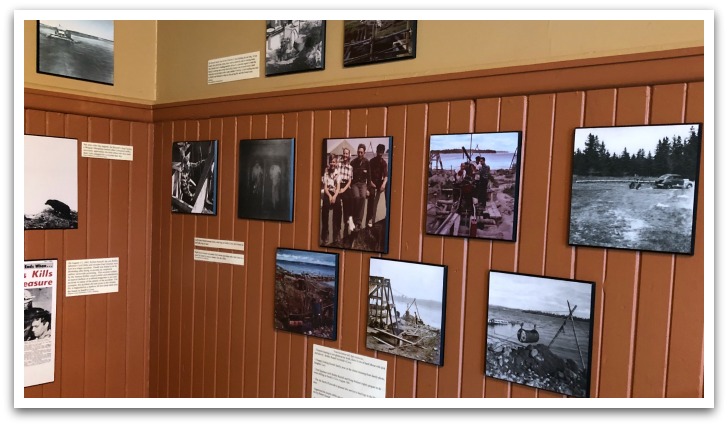 Station 20 Craft Shoppe is an official Tourism Ambassador location so you'll be able to find a comprehensive array of literature on all there is to see and do in this wonderful part of the world.
The grounds are perfect for a rest stop, dog friendly, lots of picnic tables, shade and good-natured, informative staff. A bathroom is available. Most of the space is disabled persons friendly. With ample parking should you arrive by car and conveniently located along the Rum Runners Trail bike route - You've just got to stop and discover all there is to see at the Explore Oak Island Display.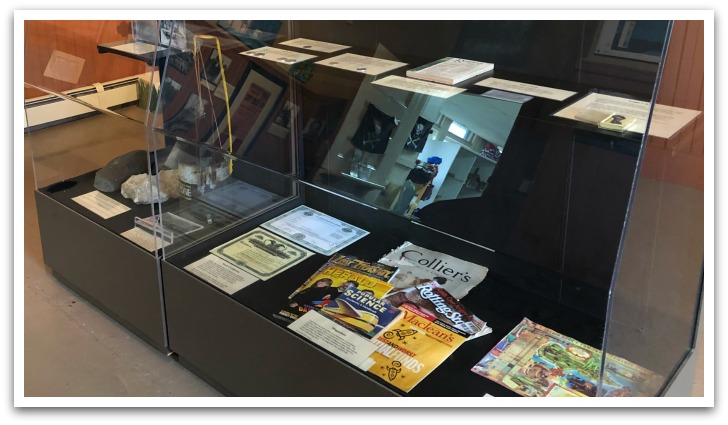 The Explore Oak Island Display has been curated by local expert Danny Hennigar and is owned and operated by the Chester Municipal Heritage Society. Used as a backdrop for documentaries, news stories and the Curse of Oak Island TV show, The Explore Oak Island Display is dedicated to the founder of the now defunct Oak Island Tourism Society John Chataway and its many members.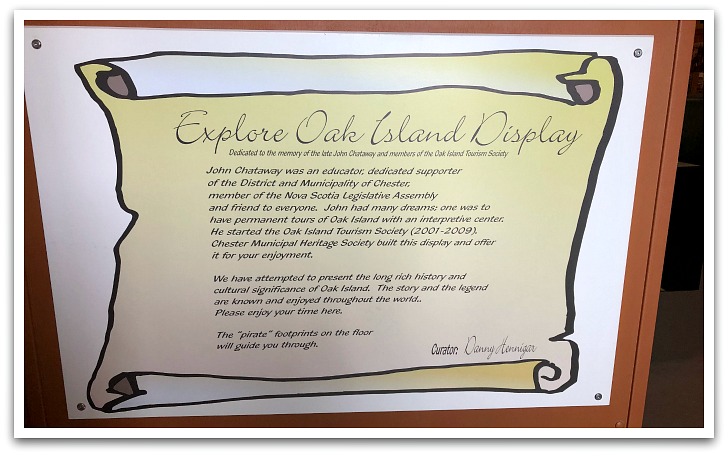 Please visit Chester Municipal Heritage Society's official website here for more details on Station hours of operation.
Admission is free and it is open throughout the summer during regular hours or off season by appointment.If you are part of a group, we would be pleased to offer an interpreter for your Oak Island history experience; this must be set up beforehand. Please call 902-275-3718 should you require further information or to request an appointment.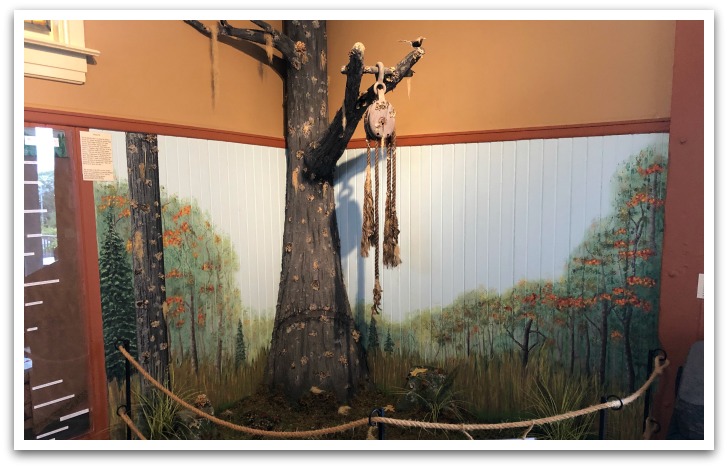 About Danny Hennigar
Danny Hennigar has had a life long interest and passion in the history of Oak Island and is well steeped in its facts, fiction and legends. Danny worked as a tour guide on Oak Island for three summers in the 1970s for the Provincial Department of Tourism. He also offered tours of the island from 2005 - 2009 during a popular and growing festival, Explore Oak Island Days in association with the Oak Island Tourism Society. He has been involved with several made for TV documentaries about the amazing treasure hunt, participated in dozens of regional, national and international radio shows, is a writer with many Oak Island related stories to his credit and is an avid amateur historian. He is a board member of the Chester Municipal Heritage Society and curator of the Explore Oak Island Display at the Train Station in Chester, Nova Scotia.  Mr. Hennigar has given presentations at Acadia and St Mary's Universities, historical societies, professional groups, schools, tourist groups, government officials, even to Oak Island treasure hunters. His presentation can be via voice or with a very entertaining Power Point presentation complete with many photographs. The talk can be tailored to your group's needs but is generally about an hour long, depending  on how many questions get asked. To book Mr. Hennigar call 902-275-3718