TAKE 5 CONTEST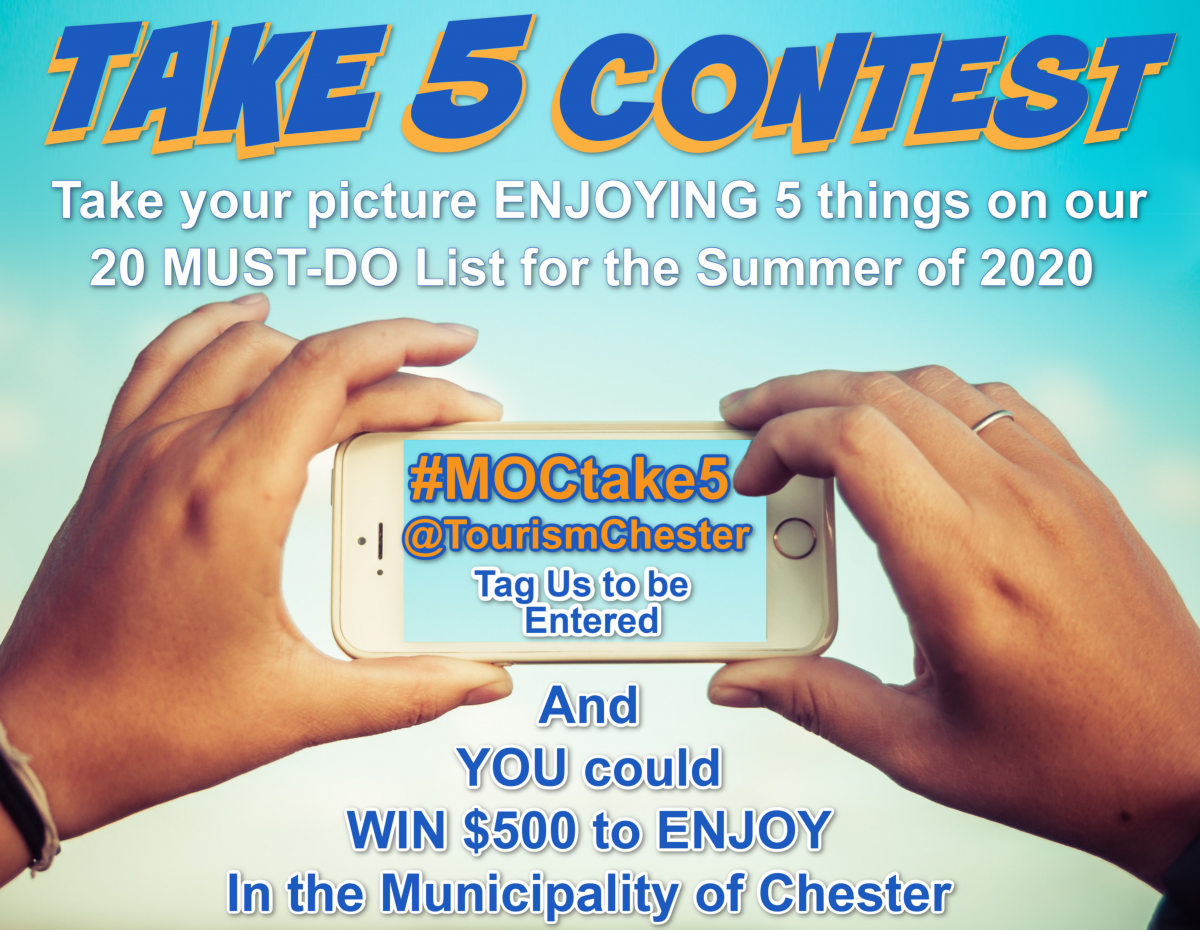 Alright – let's get this summer started!!!
There's so much to see and do here in the Municipality of Chester and we'd love for you to enjoy it all. To make it easy we've put together a fun 20 MUST DO LIST for the Summer of 2020. Just click on the picture below and you'll navigate to all the details, directions, pictures and links – exploring our experiences has never been easier.
AND HERE'S THE BEST PART – YOU CAN WIN WHILE YOU'RE AT IT!!!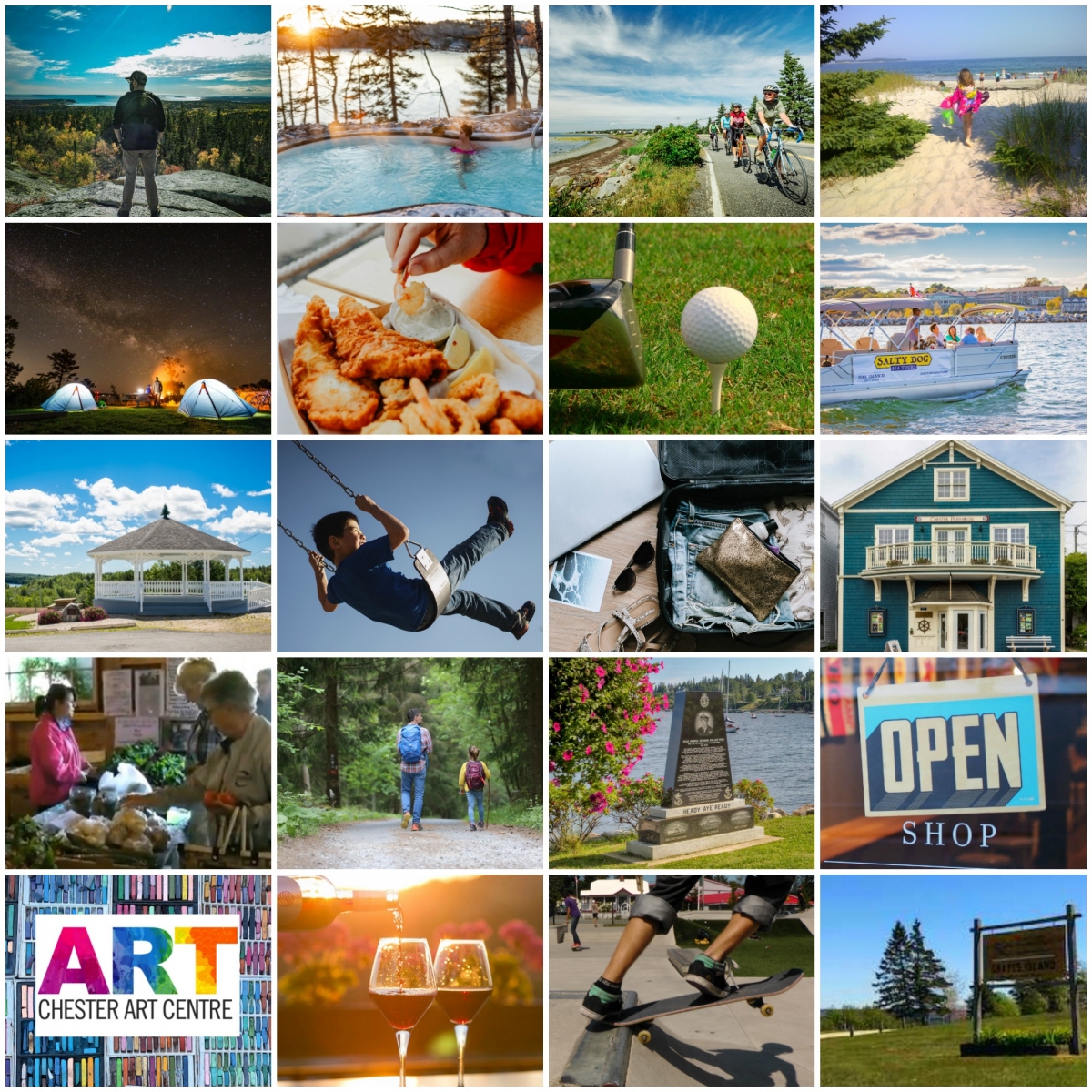 Just TAKE 5 pictures of yourself enjoying 5 experiences on our 20 MUST DO LIST for the Summer of 2020. Then share them on social media making sure to tag us @TourismChester with the Hashtag #MOCtake5. Do that and you'll automatically be entered in our TAKE 5 Contest monthly draw to WIN $500 to spend right here in the Municipality of Chester. How's that for FUN and EASY!!! (No need to worry about making a collage - we would prefer 5 separate pictures of YOU enjoying yourself)

We can't wait to see all the FUN you'll have this Summer!!! Our hope is to have our social media channels full of spectacular stuff. We're @TourismChester across all platforms Facebook, Instagram and Twitter. Not to worry if you're not on line though – you can still enter by emailing your pictures to our Tourism Lead directly at sbeaumont@chester.ca - being sure to put #MOCtake5 in the subject line. We'll be sure to share, repost and retweet as many of your fun pics as we can so be sure to follow us where you're able get in on all the action!

Here's something cool to note - when it comes to the 20 MUST DO LIST for the Summer of 2020 we want you to know that many of them have multiple ways, places, routes, etc. In which you can experience them. So for example you'll note that Beaches is on our the list and when you click through you'll see there are 6 beautiful Beaches here in the Municipality of Chester – so YES you can go to 5 of them and take YOUR picture at each and that counts for your 5 – TAKE 5 pictures! Same with Golf Courses and Restaurants and Stores and Galleries... well you get it. Just be sure we're able to clearly see you're somewhere different in each shot and that will count. So you see the possibilities and permutations are endless – we just know you'll enjoy it all and we can't wait to how you shop, play, dine and stay your way through the Summer. Oh and hey, if you do TAKE 5 pictures enjoying 5 other MUST DO experiences – that will mean you've got twice the chances to WIN, 5 others and that's triple the chances! WAHOO!!!
We'll make our first monthly draw on July 31st and our second on August 31st – awarding $500 to spend here in the Municipality of Chester on each of those dates! Entrants not selected in our random draw for July will be carried over to our August draw. You'll find a complete list of contest rules and regulations here.

Now's your chance to ENJOY THE SUMMER, TAKE 5 and WIN - Just click on the pictures below to discover everything there is to experience this summer and snap to it!!!