#LOVEwhereyoulive @TourismChester
"The homeland affects you directly:

it affects your body; it affects the collective mind

and the collective heart and the collective spirit."

Joy Harlo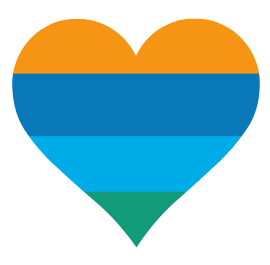 Oh how we love this!
It's a campaign we're calling #LOVEwhereyoulive and it's going to be driven by the good people who make the Municipality of Chester their home.  Because - really - who better to tell us what makes a community so special than the people who live there!

#LOVEwhereyoulive will give every resident a chance to share their reasons - it could be as simple as a breathtaking view, or where to get the best cup of coffee, or that neighbour who's become a life long friend.  When you really stop to look around there's so much to appreciate and we want to give a platform to all of our residents testimonials and 'inside scoops' and special stories.
All you need to do is put a post on Instagram, a tweet on Twitter, a post on Facebook - you can even email us at tourism@chester.ca - include your pictures with short captions or longer stories, or share a video - always being sure to tag us @TourismChester AND of course include the hashtag #LOVEwhereyoulive.  That'll make sure that we see your entry! That's right we said ENTRY!

By sharing a story, picture, video, and/or post online - through our website or by tagging @TourismChester #LOVEwhereyoulive on social media - residents of our municipality will be eligible for our monthly random draw for the Ambassador of Buzz VIP Card.
The winner of which will receive 10% off ALL of our awesome participating Ambassador of Buzz Businesses for the ENTIRE month. With their special VIP Card each Ambassador of Buzz can shop, play, dine and stay throughout the Municipality of Chester like never before – enjoying their VIP discount wherever they go!

We'll be sharing the stories we receive on Twitter, Facebook and Instagram @TourismChester and here on our website too! 
The WINNING has already begun - you'll find our reigning AMBASSADOR OF BUZZ below.
The draw for our 2nd Ambassador of Buzz will be made on December 1st, 2018 (just in time for holiday shopping!!!)
Just click on the links below and be sure to follow as we go on this amazing celebration - #LOVEwhereyoulive is going to be truly lovely!!!



PLEASE BE ADVISED - by sharing your pictures and stories with Tourism Chester and in turn the Municipality of Chester you agree to grant us a royalty-free, non-exclusive licence to publish and otherwise use the material in any media worldwide. It's important to note, however, that you still own the copyright to everything you contribute to Tourism Chester and in turn the Municipality of Chester and that if your image is used, we will endeavour to publish your name alongside it wherever possible including here on tourismchester.ca and on chester.ca.