Get Fresh With Our Farmers Markets
We love farmers markets!
For the locally grown produce and the beautifully baked treats, for the hand crafted works of art and the locally created soaps and lotions, for the spirited liquids and that great cup of coffee to enjoy as we take it all in. It's the loveliest way to wander through the weekend - to shop local and get fresh with the Municipality of Chester.
Chester Farmers' & Artisan Market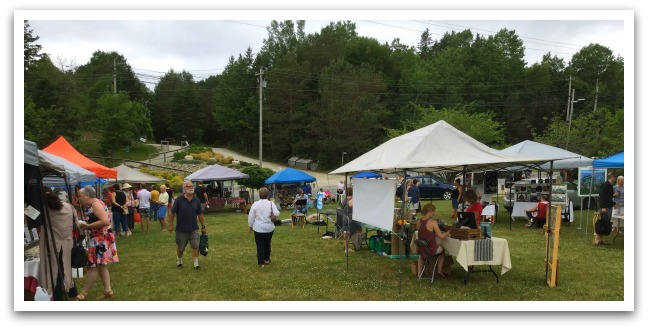 May to October Fridays 9am to 1pm. 'Rain or Shine' at the Old Train Station, Chester  Featuring Farm fresh fruits and vegetables, artisan breads, meats and eggs, fresh seafood, handicrafts, woolen and wooden items, jewelry and much more! For more info click here
Hubbards Farmers' Market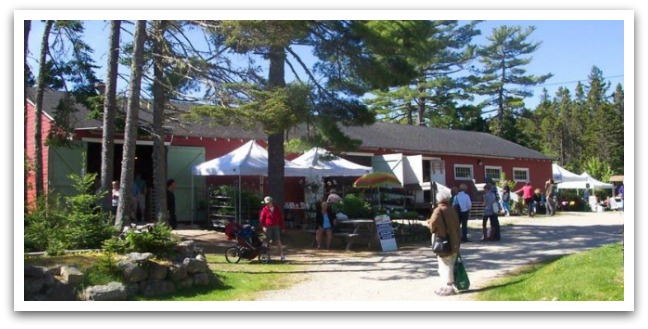 Open May to the end of October Saturdays 8am – 12noon 'Rain or Shine' at the Barn in Hubbards wth over 40 local vendors from all points along the South Shore, the Valley and Halifax offering high quality wares feature delicious fresh toasted bagels, organic fair-trade coffee, fresh vegetables and herbs, berries, jams, jellies, premium spirits, wines, grass-fed beef, lamb, chicken, eggs, fresh and smoked fish, wonderfully aromatic breads, cookies, cakes, pies, sausages and other treats. Buy fresh flowers for a friend or just for you, perennials, baskets, candles, quilts, bags, jewelry from beads and glass to silver and gold, and wonderful handmade soaps. Located at the beautiful Hubbards Barn & Community Park in the middle of 6 acres of peaceful woodlands and fields. Enjoy a stroll along our woodland paths, visiting with friends or make new ones on the south side patio. Have coffee and treats and watch the kids playing in the big sandbox. Click here for more information.
New Ross Country Market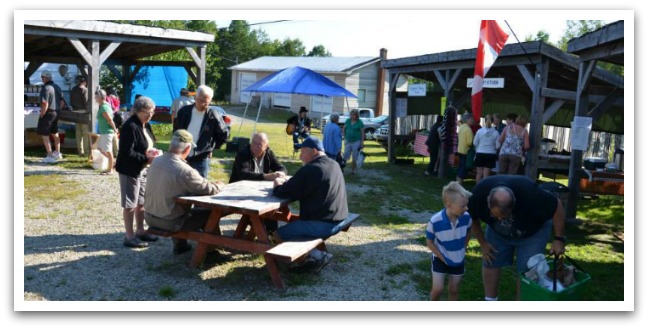 Open June to Thanksgiving Weekend Every Saturday 9am-12pm at the New Ross Community Fairgrounds.  The New Ross Country Market is more than just a place to buy fresh baked goods and vegetables or handmade items for your home. Country farmers markets are a place where you can chat with old friends and meet new ones. It's a chance to experience local flavour and know exactly where your products come from, who grew them and who prepared them. With eggs, meat, sausages, produce, fresh fruit, preserves, sauerkraut, kimchi, breads and other baked goods, spices, herbs and herbal products, hot foods, live entertainment and demonstrations. We are a small but thriving market! Fine us on facebook here.
Rural Roots Market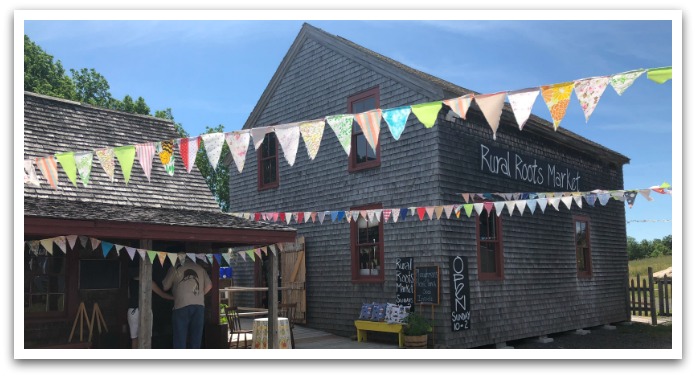 Open Early June to the end of September 30 Every Sunday, 10 am ~ 2 pm at the Ross Farm Museum.  Rural Roots Market supports a food secure community by partnering with Ross Farm, a living agricultural museum, and New Ross Bulk Food Buying Club, which has food crops in half barrels throughout the community. Check out the General Store table for fresh overflow produce from home gardeners. Come and support young budding entrepreneurs at the Youth Booth. Lots of great gift ideas, bunting flags, and locally milled and handmade, raised garden beds that are both stackable and moveable. Enjoy our signature Ploughman's Picnic Lunch with locally produced foods from Peasant's Pantry, Homestead Cheese, sourdough bread from Boulangerie La Vendeenne, seasonal cordials and condiments. Keep an eye out for our free workshops throughout the season. Stay for the day. Have a game of checkers, listen to live music, hike a trail, join your friends. For more info click here.