FOR THE LOVE OF LOBSTER
FOR THE LOVE OF LOBSTER 2022 Event info coming soon!
FOR THE LOVE OF LOBSTER 2019 Round Up...
When we got together with the great team at Oak Island Resort & Conference Centre in January of 2019 our mission was simply to ensure we'd have something on the go during the South Shore Tourism Cooperative's (SSTC) Lobster Crawl festival last February, so we created an event with the goal of celebrating ALL that the Municipality of Chester has to offer. Back then we had a mere month to make it happen and we did just that...with pretty good results.
Now as luck would have it, our planned expansion coincided with the SSTC's plans to expand and re-brand in 2020. Now known as the Nova Scotia Lobster Crawl and running the full month of February, the festival includes over 150 experiences and packages all the way down the South Shore - from picturesque Peggy's Cove to the Lobster Capital of Canada - Barrington, Nova Scotia.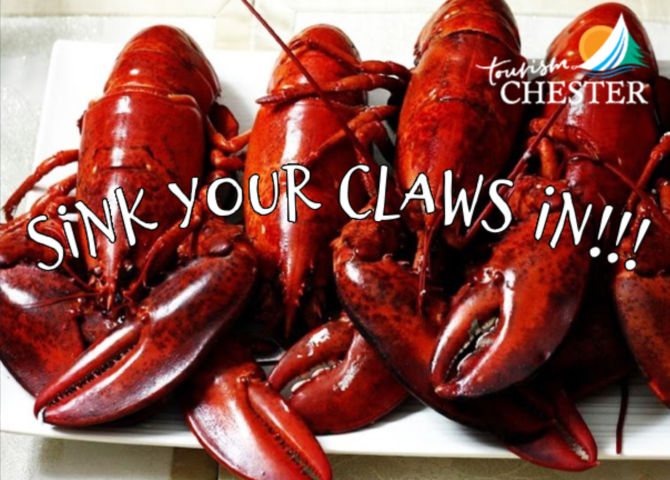 There was another coincidence, however, we hadn't anticipated. That was finding ourselves without a venue, as February would see Oak Island Resort being closed and in the midst of a wonderful renovation project (and YES re-opening again this spring – stay tuned!) Fortunately we found the perfect replacement for all the festivities as Forest Heights Community School in Chester Basin became the place to be Sunday, February 9th complete with oodles of lobster-infused fun.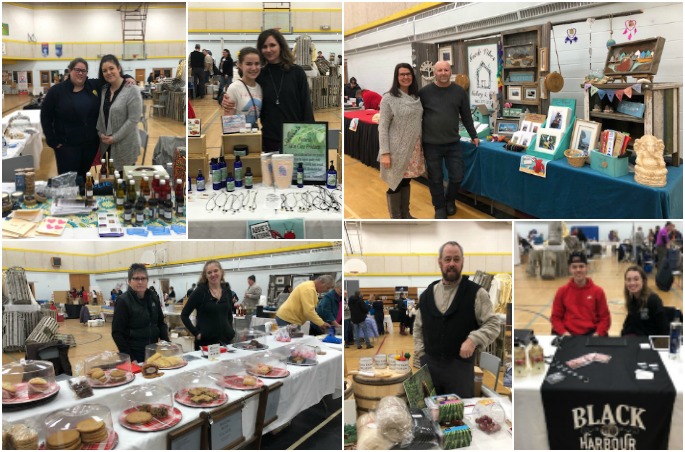 This year's Vendors' Market doubled in size which meant more gifted artisans, makers and creators could show off their amazing work. The number of community groups and charitable organizations tripled which meant more awareness and support could be raised for their efforts. Our fun for the little crowd really grew too and included En Pointe's After School Progam Make & Take craft room and face-painting, plus hands on old-timey toy making with Ross Farm Museum and an all new LOBSTER POUND PLAYGROUND hosted by the crew from Charles E. Church Park.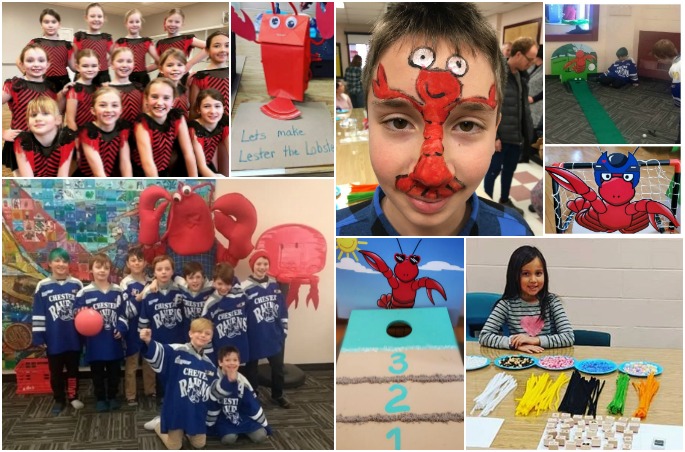 There was even the added bonus of En Pointe's Competitive Dance Teams performing for folks to enjoy.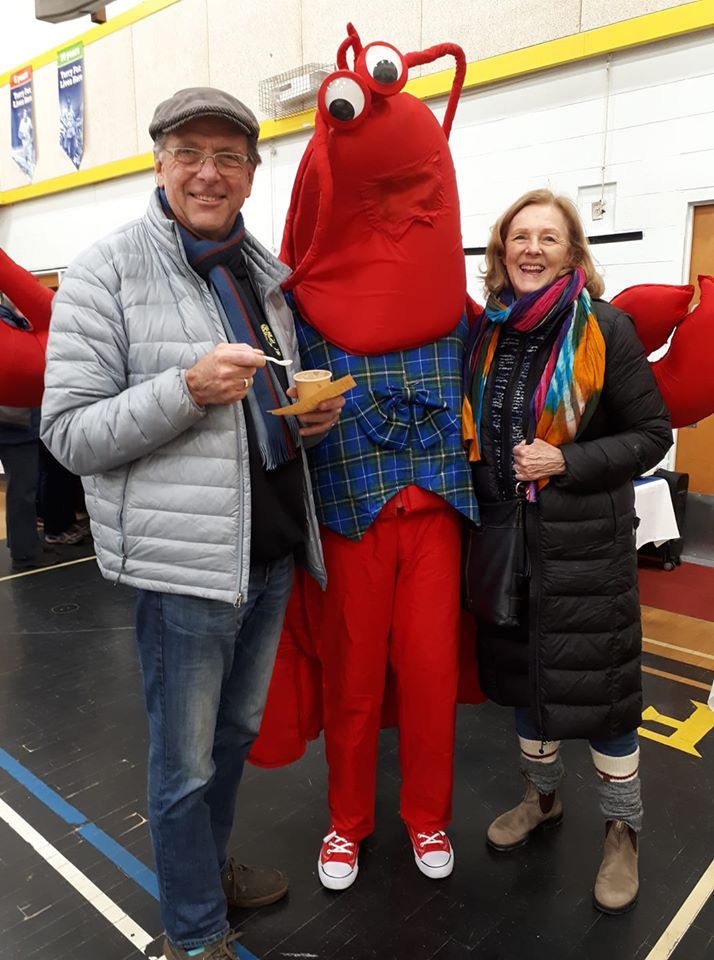 Without question though - the tastiest form of an increase came in the number of restaurants competing in our 2nd Annual LOBSTER CHOWDER Chowdown Showdown which meant more folks could discover just how delightfully delicious things are here in the Municipality as well. 
Our 2020 competitors included Chester's Cafe, the Chester Golf Club Restaurant, The Deck Restaurant & Convenience Store, The Fo'c'sle Tavern, The Gold Bean Café , Island View Family Restaurant & Bakery, Oak Island Resort Restaurant and The Savary Plate (formally 4-way Stop Pizzeria). Taste testing passports sold for just $11 – allowing guests to sample all 8 competing chowders, vote on their favourite and enter for a chance to win $200 worth of Lobster.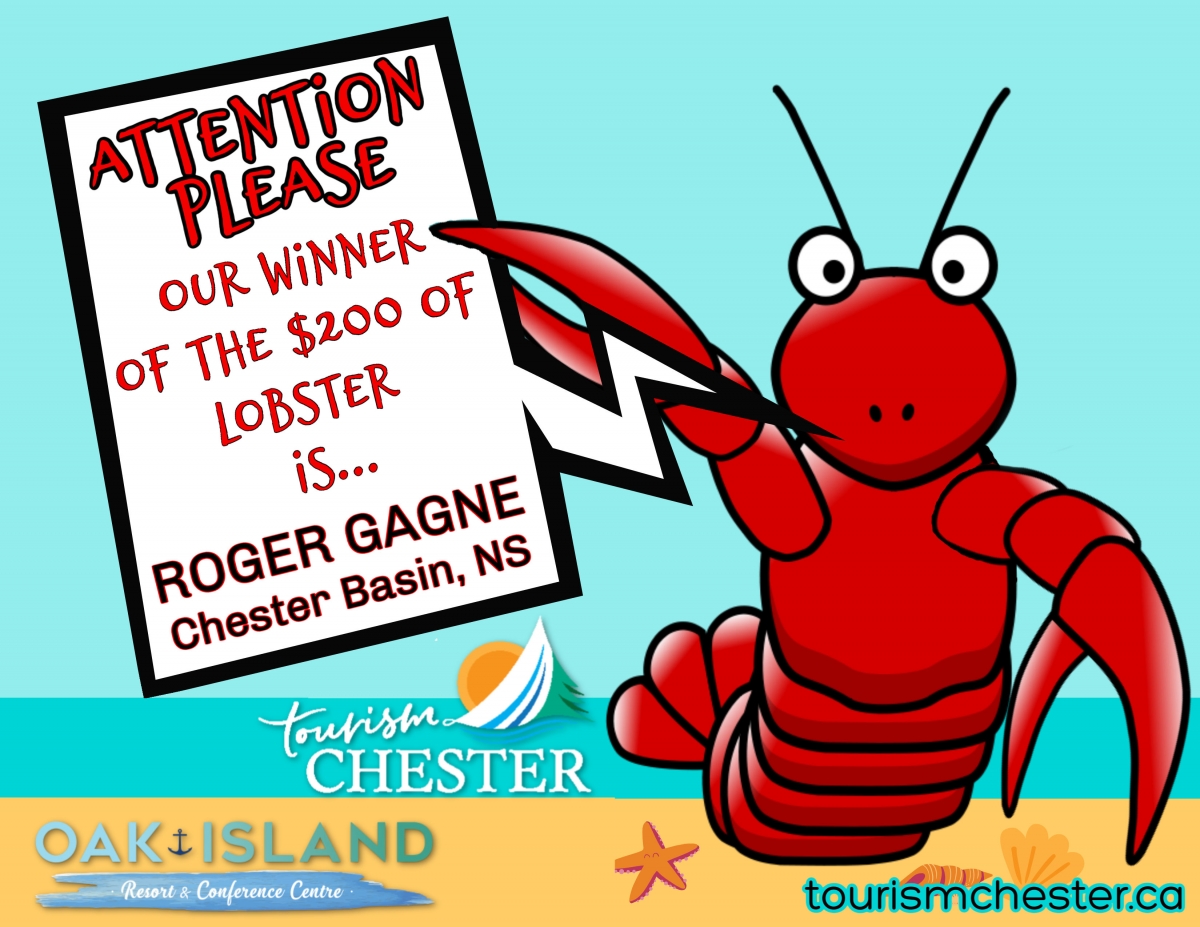 And on that subject - congratulations to Roger Gagne who's ballot was chosen as the winning one in the random draw. Mr.Gagne and his wife are from Alberta and just retired in Chester Basin this past summer – and talk about your coincidences – Sunday was Roger's birthday! Cheers to you Mr.G.
AND cheers to our LOB-STARS of the day... coming in 3rd The Deck in Blandford, 2nd place went to the Chester Golf Club Restaurant and taking 1st place in the People's Choice poll of the best Lobster Chowder - The Gold Bean Café in Gold River who now have the GOLDEN LADLE TROPHY proudly on display in their cafe. Be sure to pop in and see for yourself!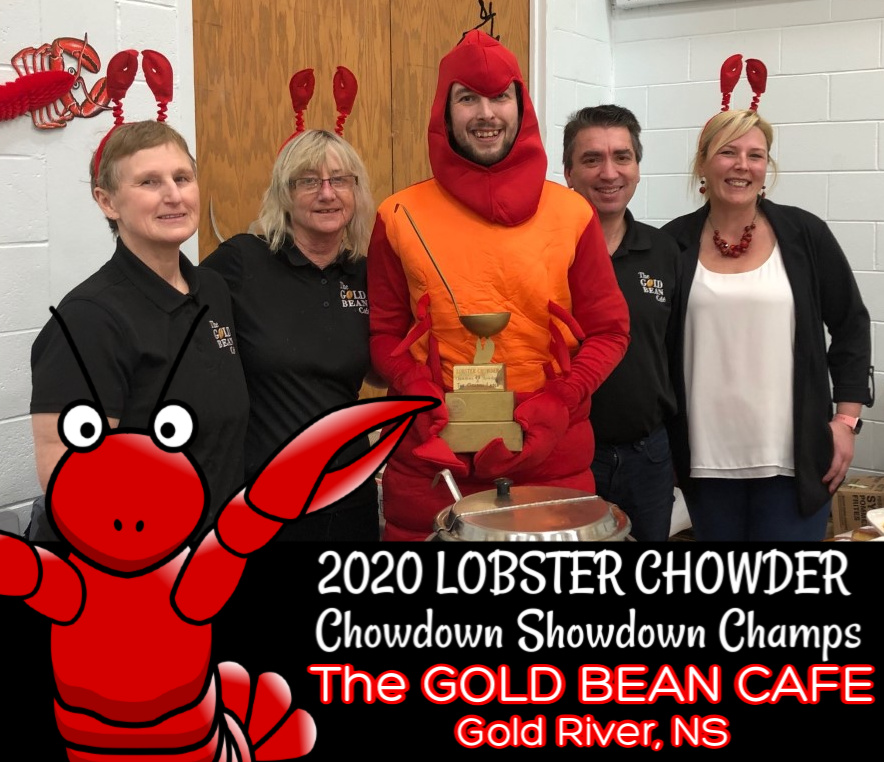 On behalf of Tourism Chester and our co-presenting partners Oak Island Resort & Conference Centre - we're grateful to EVERYONE who came together to make this event so special, with shout outs to Foodland Chester for the profuse amount of FREE popcorn they provided and to Peter Richardson of Peggy's Cove Boat Tours who was kind enough to give our marvellous mascot LOVEY the Lobster the day off so he join in the celebration.
And finally a HUGE THANKS to the BIG crowd that came to take it all in as well – oh yes our attendance more than doubled in 2020 too! 
Indeed our hearts are happy, our belly's are full and we're counting down the days til the bigger and better still - FOR THE LOVE OF LOBSTER 2021!

FOR THE LOVE OF LOBSTER 2019 Round Up...
BIG THANKS TO EVERYONE who attended our first ever FOR THE LOVE OF LOBSTER Event - a delightful and delicious day to be sure of it!!!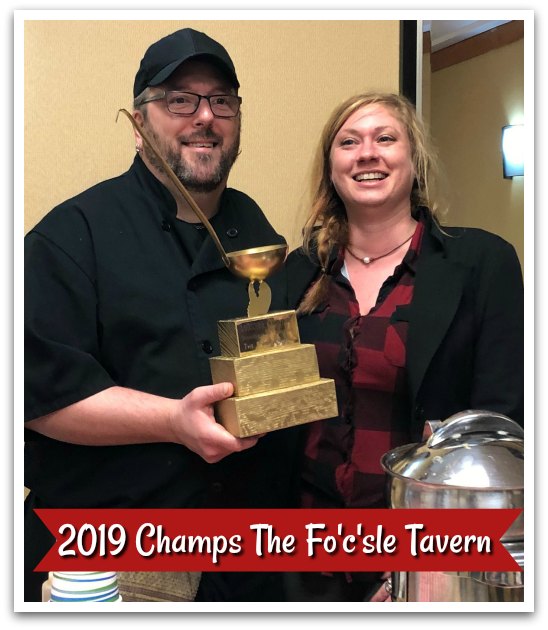 Congratulations to all the restaurants who competed in our first ever LOBSTER CHOWDER Chowdown Showdown - with a special shout out to our 2019 Golden Ladle Trophy Winner - The Fo'c'sle Tavern!
We've already begun planning the bigger and tastier 2020 Edition - so stay tuned for all the tantalizing details and SAVE THE DATE Sunday, February 9th, 2020 so you join us for ALL the fun!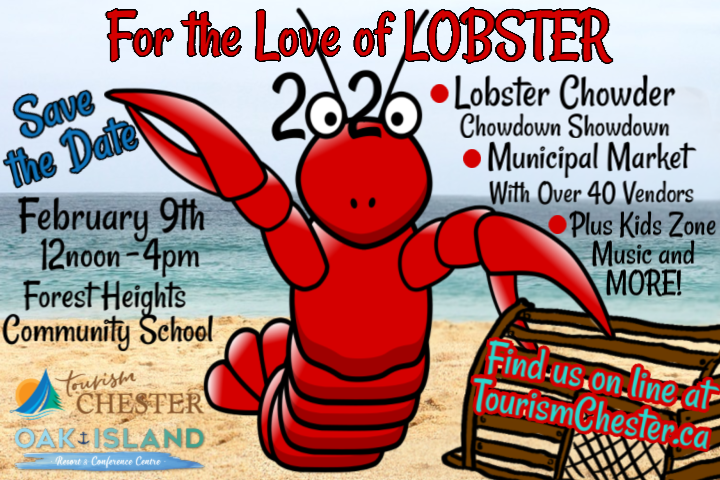 ---
FOR THE LOVE OF LOBSTER 2019 Details...
It's that wonderful time of year again...LOBSTER SEASON!!!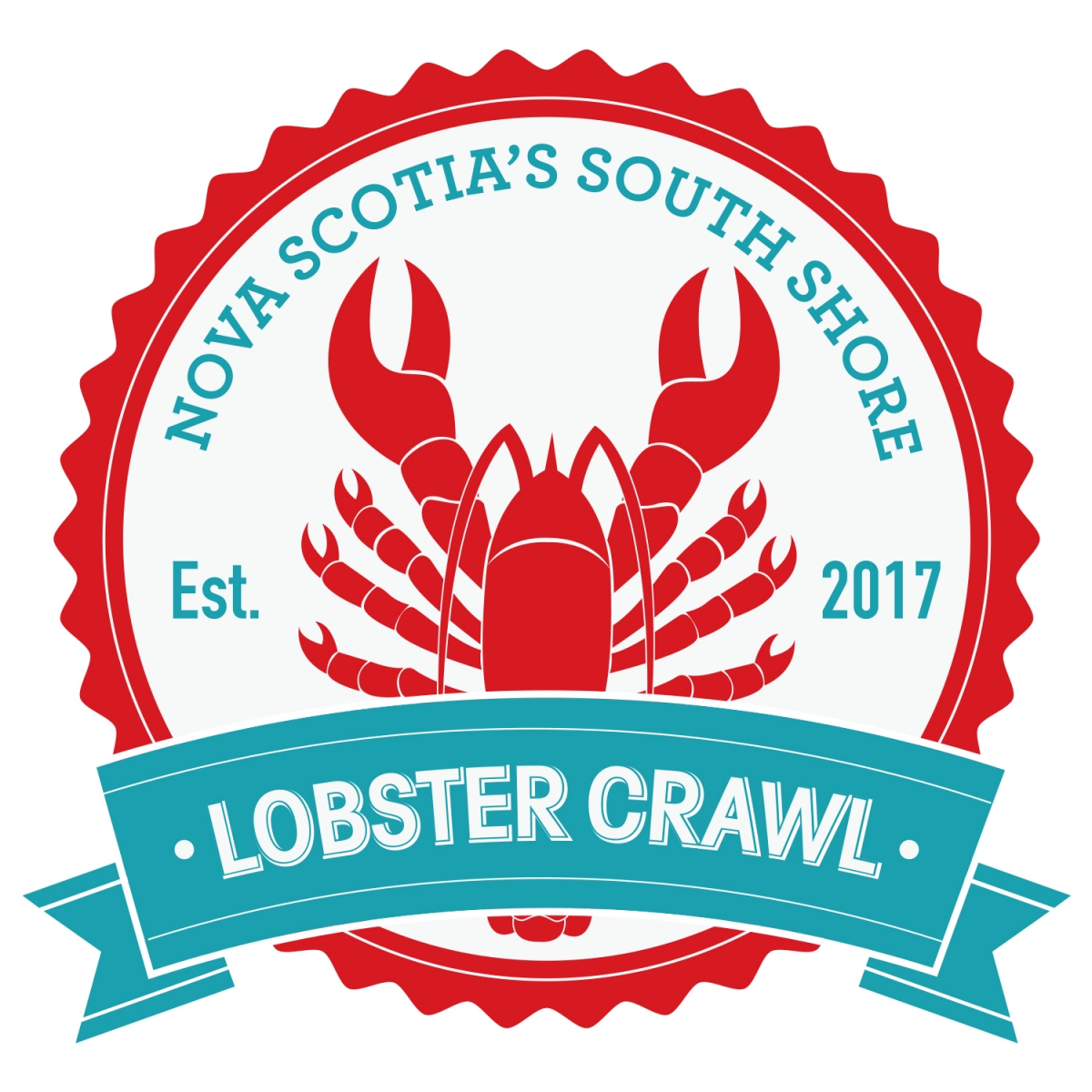 And in celebration - the South Shore Tourism Cooperative cordially invites you to sip, savour, shop, stay and enjoy over one hundred Lobster Experiences during Lobster Crawl 2019 running February 1st – 18th.
From Groundhog Day with Lucy the Lobster, to the 2019 Best Lobster Roll Challenge, to great opportunities to learn about the lobster industry itself – there's so much to see and do and dine on! You'll find all the details on line at lobstercrawl.ca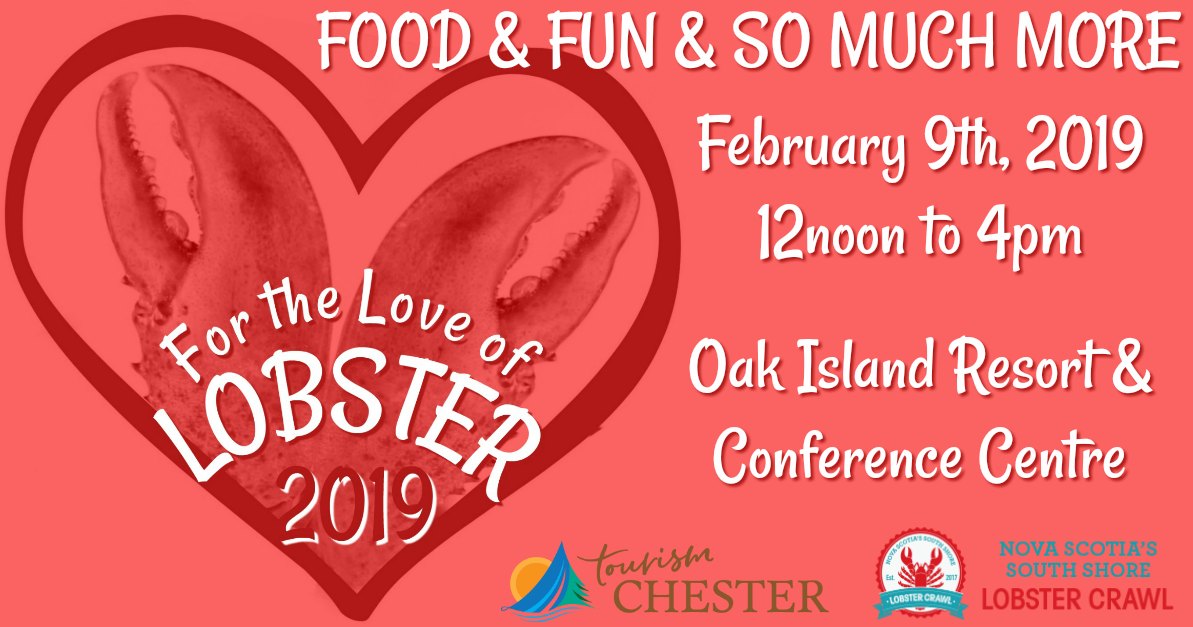 We're truly excited to announce a brand new event here in the Municipality - FOR THE LOVE OF LOBSTER 2019! Set for Saturday, February 9th from 12noon to 4pm at Oak Island Resort & Conference Centre (36 Treasure Drive, Western Shore) – it's four hours full of lobster infused fun. Admission to the event is FREE!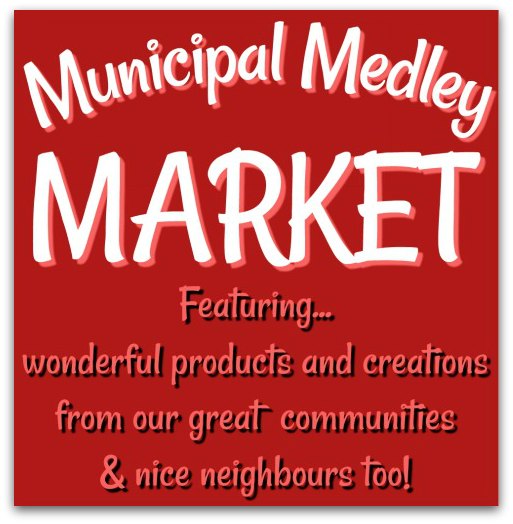 Make plans to take in our Municipal Medley Market featuring amazing products and creations from right here in the Municipality of Chester and from our nice neighbours too! There'll be crafts and artwork, clothing and candies, and so much more including a Kindred Spirits section featuring beer, wine and spirits from around the region!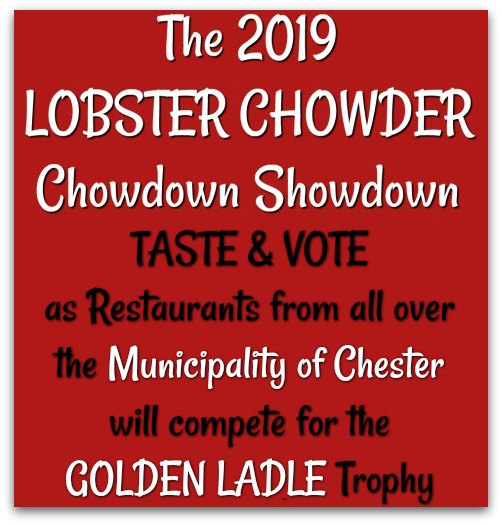 We're also happy to include the our first ever LOBSTER CHOWDER Chowdown Showdown - for just $10 you'll be able to sample the tasty creations from the Municipality of Chester's wonderful restaurants. You'll get to VOTE on YOUR favourite and have a chance to WIN $200 worth of fresh Nova Scotia Lobsters!!! And our LOBSTER CHOWDER Chowdown Showdown Winning Restaurant will win the Golden Ladle Trophy.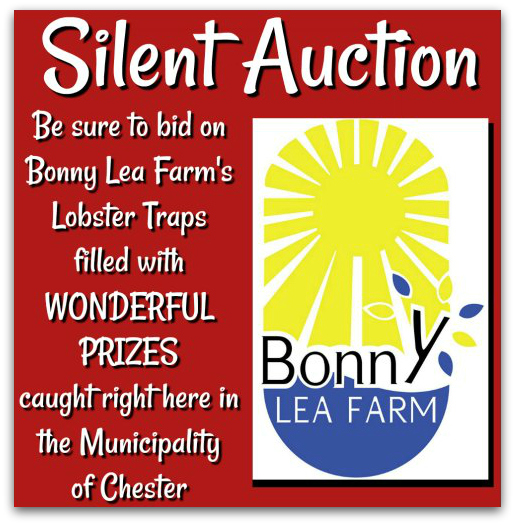 Our event will also include a SILENT AUCTION in support of a GREAT cause. The terrific team at Bonny Lea Farm will be filling their signature LOBSTER TRAPS with wonderful prizes caught right here in the Municipality of Chester - come early and bid often!!!  AND IF YOU WOULD LIKE TO FILL A TRAP in support - kindly contact Liz Finney via direct message through the Bonny Lea Farm Facebook page!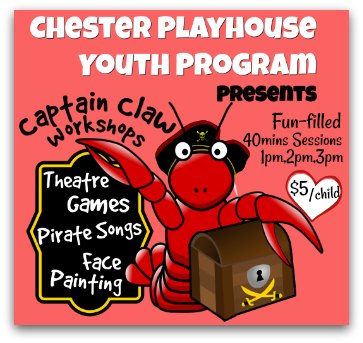 We're so happy to announce our FOR THE LOVE OF LOBSTER 2019 event will also include the amazing Chester Playhouse YOUTH PROGRAM as they proudly present CAPTAIN CLAW Workshops - 3 fun filled super, swashbuckling sessions all in support of their incredibly creative community!!! Your children will love it!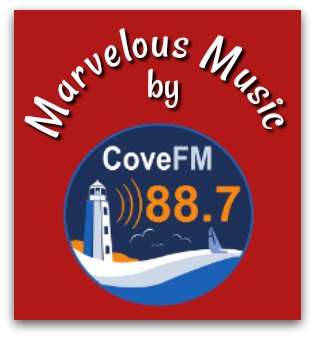 Our great friends at Cove FM will also be there to supply the soundtrack to a wonderful afternoon of FUN....AND LOBSTER!!!
EVERYONE is invited for this afternoon of FUN and FOOD and SO MUCH MORE as the Municipality of Chester gathers to celebrate...
All FOR THE LOVE OF LOBSTER!
PS - We've got a few more surprises still to be announced.so follow us everywhere @TourismChester to get the scoop and stay in the loop!