Fall in Love with Chester
Village of Chester
Consider yourself cordially invited to Fall in Love with Chester, Nova Scotia this October where every Saturday the Seaside Village celebrates the season and then some!
Stay tuned for details on this years celbrations
How we fell in love last October...
First up an all new autumnal adventure - the Hearth & Homes Tour

You'll start on the water with Salty Dog Sea Tours for a lovely look at the stellar homes that stand in grandeur along our beautiful coastline - all those breathtaking properties and one of kind designs you can only see while on the sea.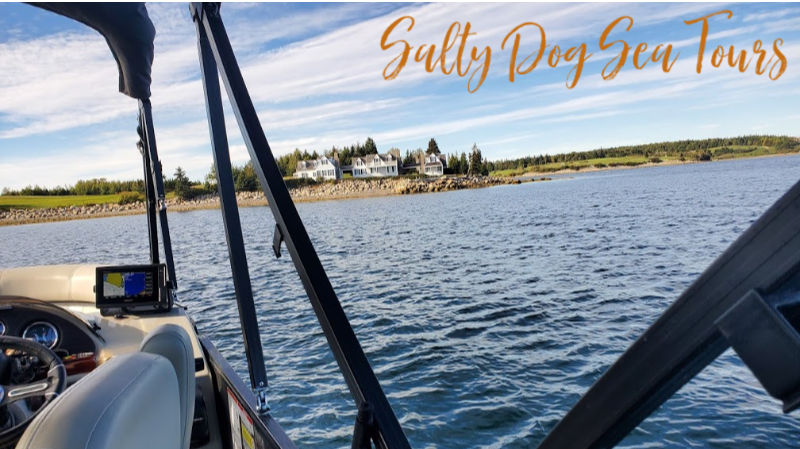 And then return to the shore where The Rope Loft awaits with a marvelous meal and delicious dessert from a fall infused menu. Their historic dockside restaurant offers the choice of cozy fireplace dining or a spot out on the deck with the harbour views and vibrant leaves for your backdrop.  We're certain you'll be smitten with the Seaside Village of Chester. The booking link for 2021 will be added as soon as tours go on sale.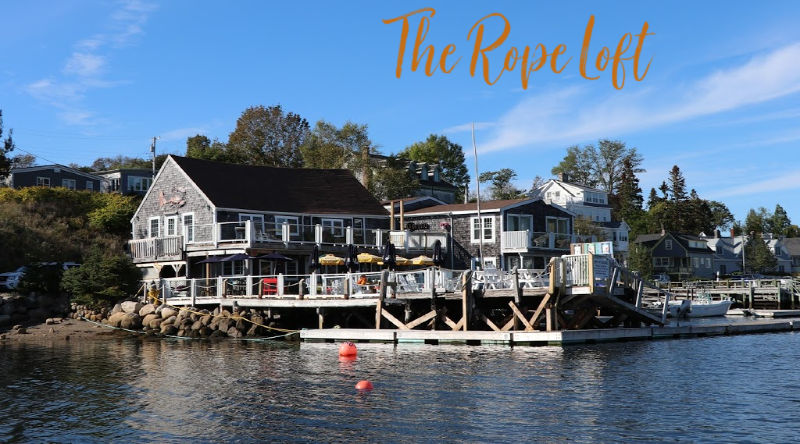 There will also be special movie screenings and concerts that celebrate the season will make weekends at the Chester Playhouse Theatre truly entertaining.
Going Coastal Gallery who host their HEARTFELT HARVEST Art Show and the Village Emporium celebrates their Anniversary with sales and savings!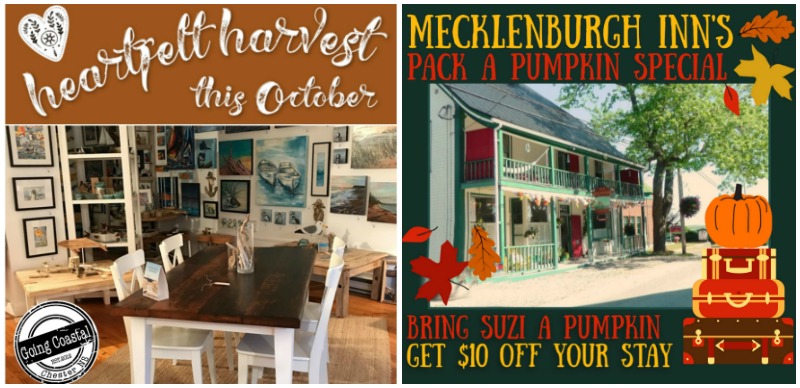 The Mecklenburg Inn is celebrating with a "Pack Your Pumpkin" special and the Chester Art Centre will present autumnal workshops and exhibits.
Even the Chester Golf Course is getting in on the action with special package prices on green fees and carts.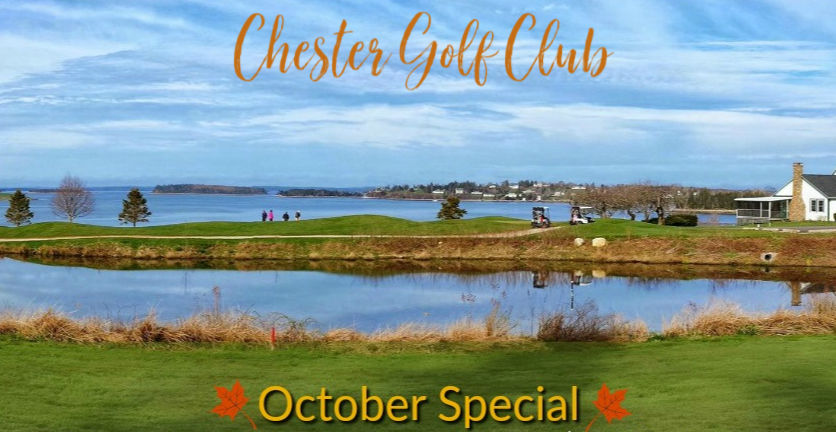 For a complete list of activities and special events be sure to checkout our Facebook event page here.

We look forward to seeing you here in our Seaside Villiage and having you FALL IN LOVE WITH CHESTER!!!