"Food is a central activity of mankind and one of the single most significant trademarks of a culture."
Mark Kurlansky
Here in the Municipality of Chester we're fortunate to have a brilliant blend of residents.  Folks whose families settled here centuries ago - having travelled from their native Germany and Scotland - to folks who have recently made Nova Scotia their home, bringing with them traditions of their countries of origin.

If you've come here in search of seafood, then we've got you covered! From always fresh fish and chips to scrumptious seafood chowders - These delicacies are served in quaint cafés and historic pubs across the municipality.  There are food trucks, drive-thrus, take-homes and eat-ins, and don't get us started on our extensive assortment of community suppers.
Have a look at the list of spots to EAT and then dig in to experience all the wonderful flavours to be savoured here in the Municipality of Chester!

BIG REDS – The Village of Chester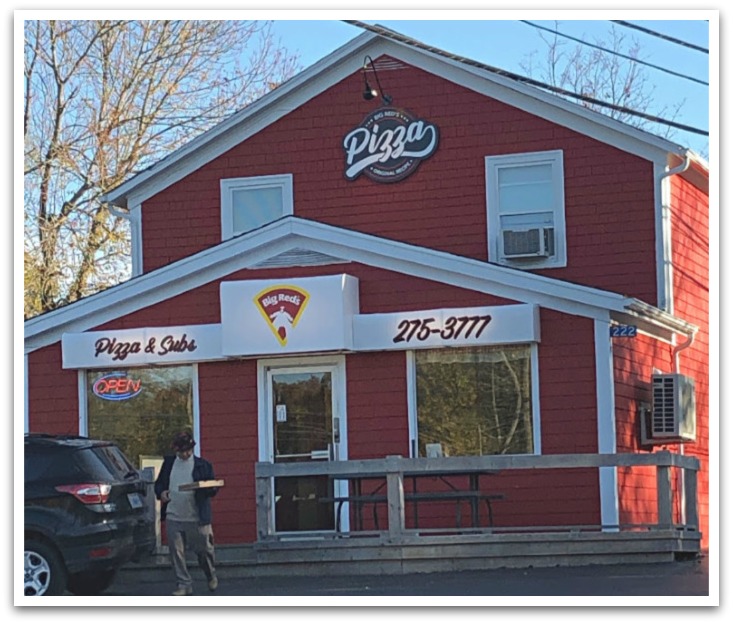 For over 40 years now Big Reds has been a big deal when it comes to pizza on the South Shore. Their signature sauce - created with a special selection of the highest-quality ingredients – offers a truly unique sweet and spicy taste that customers truly love! Pizza, subs, donairs and more to take out or eat in. For more information visit their Facebook page.
CHESTER GOLF CLUBHOUSE RESTAURANT - Chester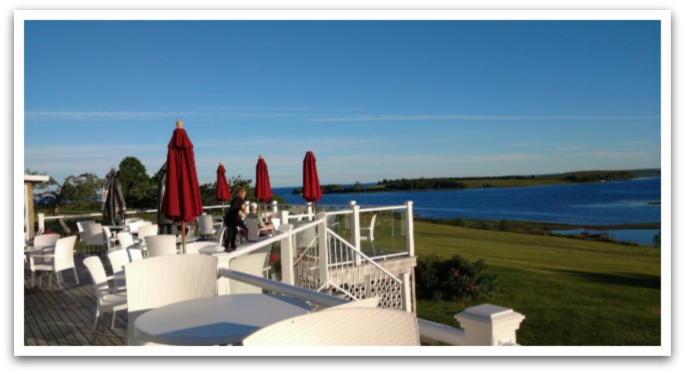 Chester Golf Club offers visitors the magic of a classic golf course in a seaside setting surrounded by the beauty of the Atlantic Ocean, the islands, and the colourful sailboats tacking in the wind. The Clubhouse Restaurant offers those same spectacular views from the patio, porch and dining room, too.  Legendary fishcakes and superb seafood chowder are just two of their delightful dishes.  With daily specials and weekend brunches there's always something delicious on the menu.  For more information on seasons and times visit their website here.
CHESTER'S CAFE & SOCIAL HOUSE - The Village of Chester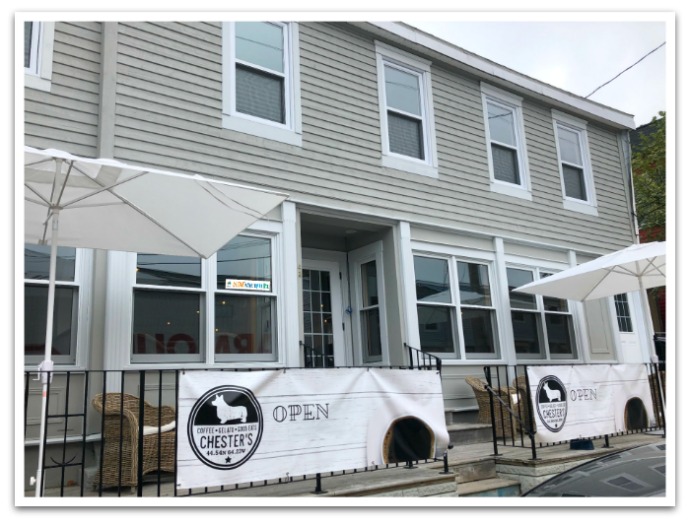 This cozy, chic cafe in the heart of the village offers the sweet and the savoury! Featuring a delicious selection of specialty coffees and teas, and when it comes to atmosphere Chester's is ideal for everyone – comfy chairs and tables, soft sofas by the hearth and a patio, too. For more information visit their Facebook page here.
The DECK Restaurant + Shop - Blandford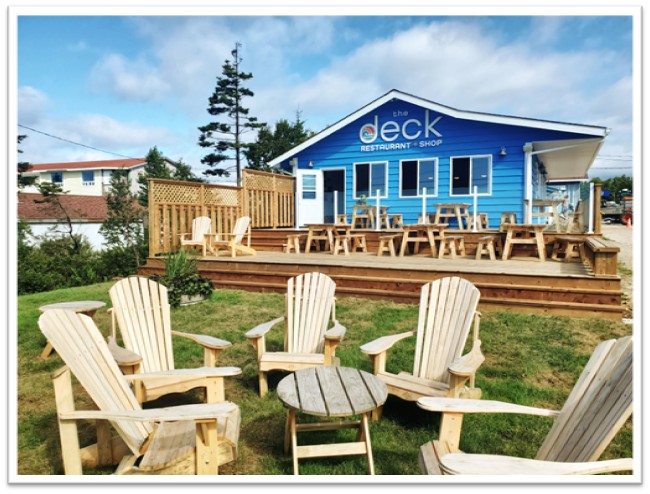 Located along the Aspotogan Loop in the heart of beautiful Blandford, Nova Scotia – The Deck Restaurant + Shop is open after a complete re-imagination. Officially declared the Home of the Waffle Wave – it's a must-stop for all you ice cream lovers! Coffee enthusiasts will enjoy our fantastic espresso drinks and if it's seafood you're after – you'll be sure to find something fabulous on our ever-growing menu that's filled with fresh Atlantic Lobster. Whether you dine inside or out on our multi-level deck you'll be treated to our exceptional customer service and our delightful seaside view. When you're on the South Shore be sure to DO THE DECK! 
THE FO'C'SLE VILLAGE PUB – The Village of Chester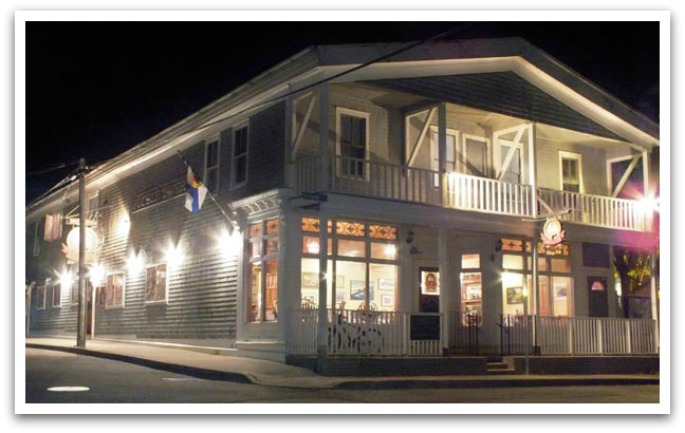 Be sure to drop in to Nova Scotia's oldest pub! The Fo'c'sle welcomes year-round & summer "locals" as well as those just passing through. Depending on where you sit, you're in a former grocery store, stable, inn or tavern dating back to 1764. The Fo'c'sle strives to serve the highest quality food by selecting the freshest ingredients and preparing them with care. They offer a great selection of hearty "pub grub," traditional Maritime dishes and a variety of daily specials. For more information visit their website 
THE GOLD BEAN CAFE – Gold River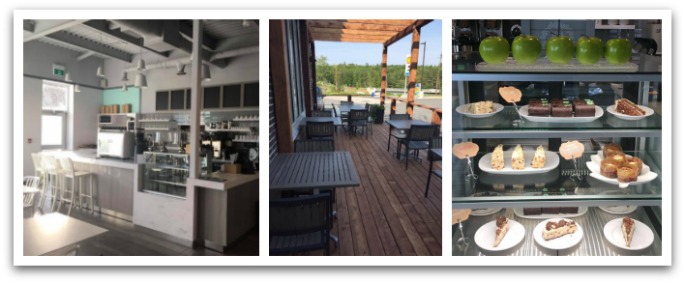 Upscale and modern cafe serving premium coffees, delicious food, meals to go. In addition to the main restaurant there's a private room for meetings and special occasions. The Gold Bean Cafe serves all day breakfast plus lunch, dinner and of course really great coffee. For more information visit their Facebook page here
IL FERRAMENTA PIZZERIA - The Village of Chester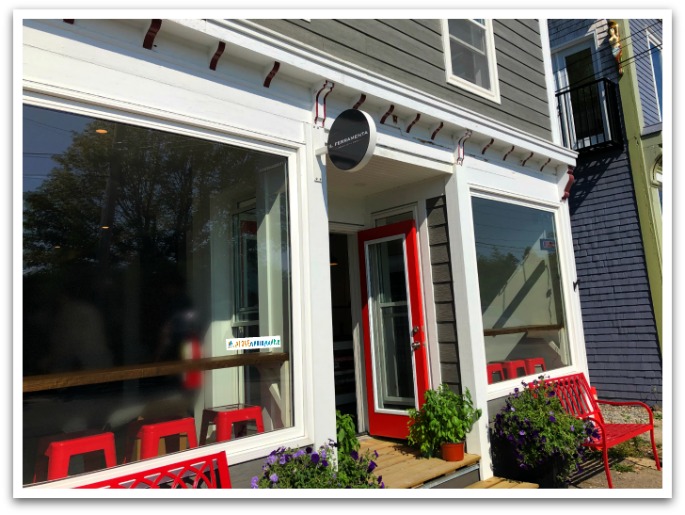 IL FERRAMENTA PIZZERIA bring an age old tradition of Roman style pizza a taglio to the Village of Chester, with long fermentation dough and gourmet toppings. Your order is cooked up in front of you in specialty ovens and whether you chose to dine in the vibrant restaurant or pick up your pizza as you go exploring the Municipality you can be certain those incredible Il Ferramenta taste sensations will keep you coming back time after time. For more on their menu and hours of operation visit their Facebook page here.
IMPERFECTIONS CAFE - The Village of Chester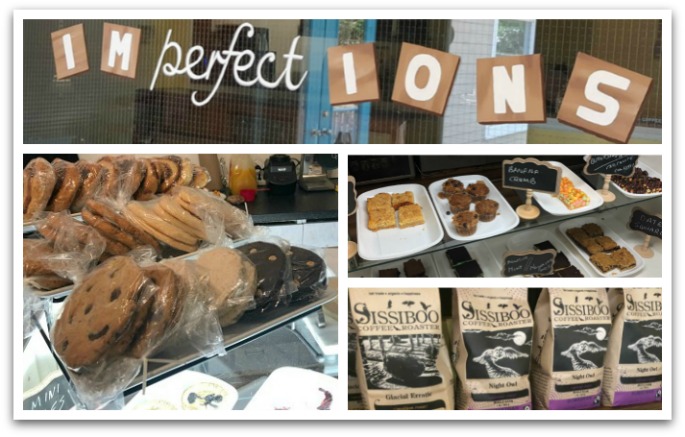 Imperfections cozy cafe setting features delicious Sissiboo coffee and fresh homemade baked goods. Customers rave about their smoothies, floats and milkshakes and their every changing daily lunch specials are always sure to please the crowd.  Enjoy your treats inside or on their front deck.  For more on their menu and hours of operation visit their Facebook page here. 
THE ISLAND VIEW Family Restaurant & Bakery – Western Shore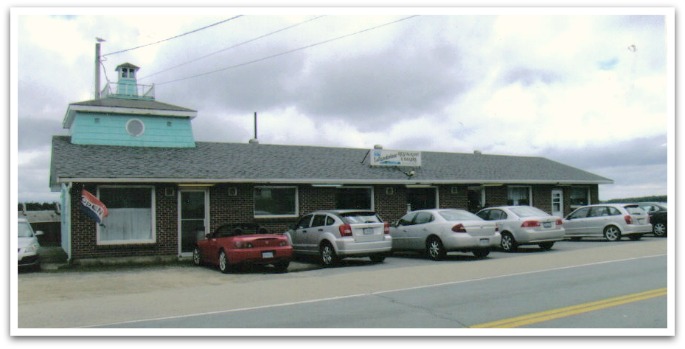 Specializing in seafood the Island View has been serving up great meals and South Shore hospitality for over 50 years. Try a great lobster roll, fish and chips or their delicious chowder. Their in-store bakery can't be beat with fresh breads, rolls and sweets – and speaking of sweets – they've got an ice cream counter too!. Their dining room and outdoor picnic tables offer a panoramic view of the islands including Oak Island. BTW  - the locals called it the Green Canteen. For more information visit their Facebook page here
JAMAL'S PIZZA & DONAIRS – Chester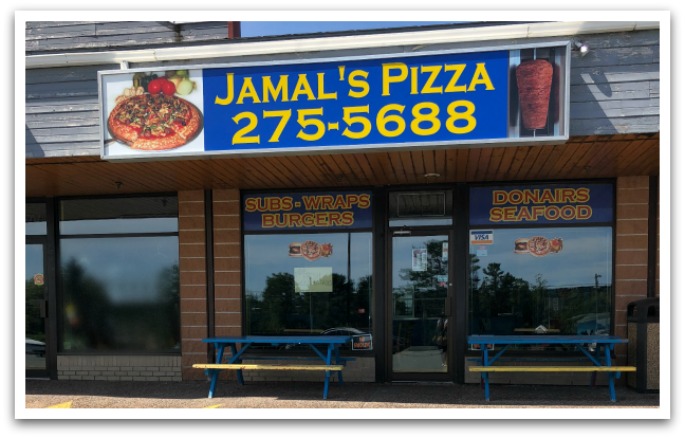 Locally owned and operated – they use only the best recipes and the finest ingredients to prepare their gourmet pizzas, donairs, subs, panzarotti, fresh salads, chicken & chips, juicy burgers and much more. Dine in or take out. For more information visit jamalsrestaurants.com
JAMAL'S MEDITERRANEAN CUISINE – Chester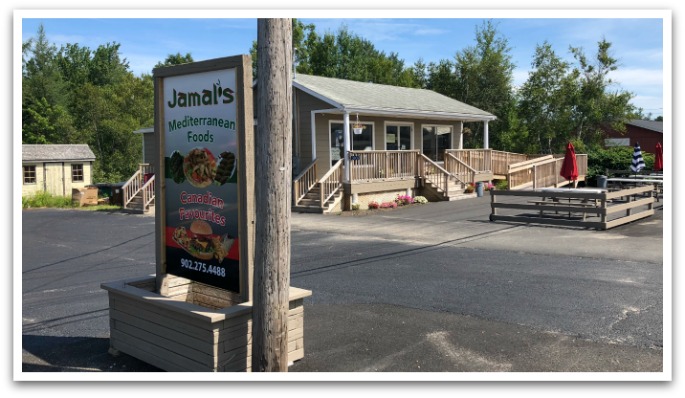 Jamal's tried and true Mediterranean Cuisine features their popular Lebanese menu plus lots of other favourites, including their delicious pizza! For more details visit their Facebook page here
KING BO CHINESE RESTAURANT - Chester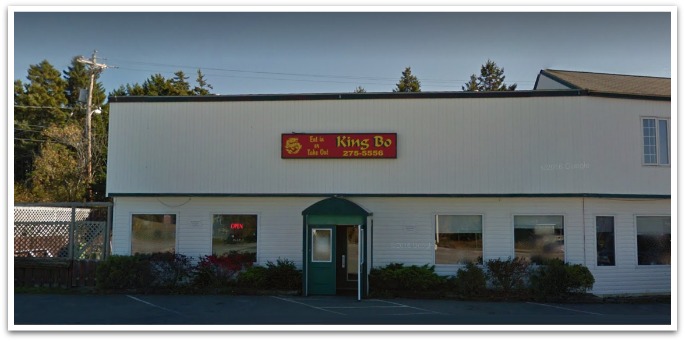 Casual and comfortable atmosphere with a wide variety of Chinese dishes available in combination and dinner specials for 2, 3 and 4 people. Seafood options available too. Take out or dine in. For more details click here.
THE KIWI CAFE – The Village of Chester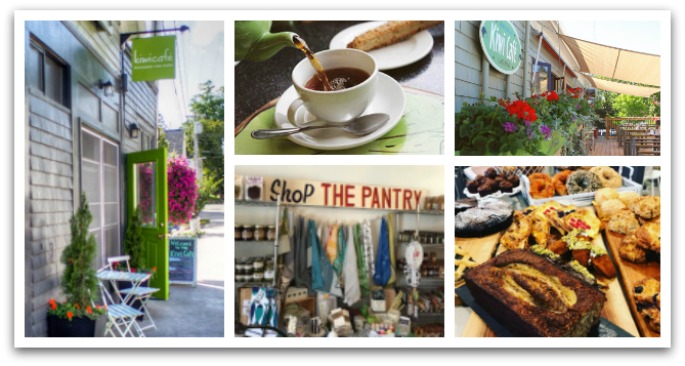 The Kiwi Cafe is seriously passionate about good food and good coffee. They offer international themes with robust flavours and the freshest of local ingredients. Enjoy delicious baked treats, wonderful soups and lunches, and their famous all-day breakfast. With a sunny patio for Chester's glorious summer and a cozy environment for winter - they're open year-round for a Nova Scotian-Kiwi welcome! For more information visit their website thekiwicafe.com
OAK & OAR Eatery at Oak Island Resort – Western Shore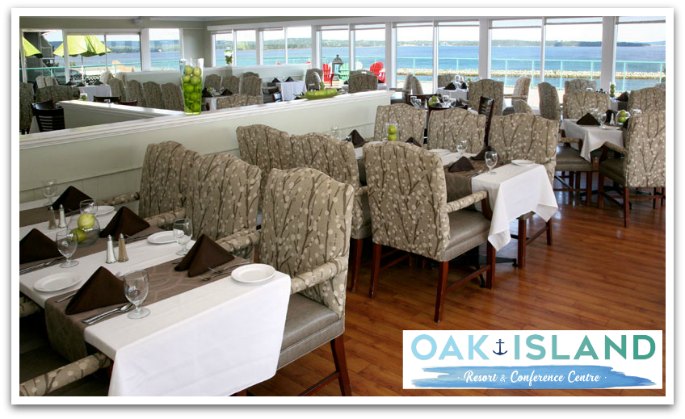 PLEASE NOTE: Restaurant is temporarily closed for food service due to staff shortages. Group booking will not be affected by the closure. We apologize for the inconvenience. If you have any questions, please contact them at 1-800-565-5075.
Locally Imagined, Seasonally Inspired, Classically Crafted is our culinary philosophy at Oak Island Resort and Conference Centre. Oak & Oar Eatery is your relaxed yet refined dining experience overlooking the spectacular Atlantic Ocean. Whether eating in or al fresco on our large outdoor patio with views, the food will always be delicious and our service will always be friendly; it's the east coast way. Oh - and be sure to stop at Three Sheets Bar + Social for a spirited round while you're there! For more information click here
LINENS FOR LIFE Tea Room – East Chester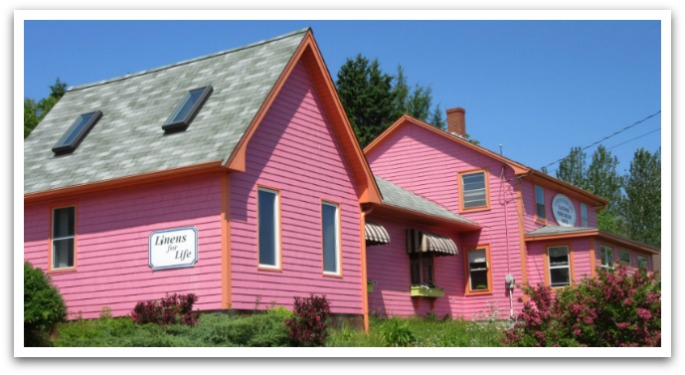 A one-of-a-kind shopping and dining experience - this sweet tea room is located at the back of Linens for Life Boutique. Enjoy a quiet setting inside or outside on the deck. A lovey selection of light, homemade meals and desserts awaits – featuring delicious chowder and tasty pies. For more information see their business listing here
PEASANT'S PANTRY Specialty Meats & Deli – New Ross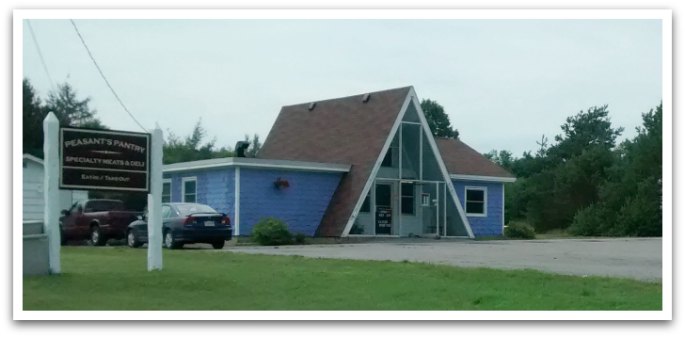 Peasant's Pantry is a traditional deli with casual atmosphere and high standards for taste, quality and consistency. The menu is prepared from scratch with emphasis on local ingredients. Buns for sandwiches and burgers are baked to order in their wood-fired oven as well as their pizza. The full menu is available for take-away. All charcuterie and meats are made in-house, including pâtés, sausages, salamis and smoked meats, featured on the menu and available for retail purchase. Their specialty meats are made without fillers and are therefore gluten-free with few exceptions. For more info visit their website peasantspantry.ca
THE ROPE LOFT – The Village of Chester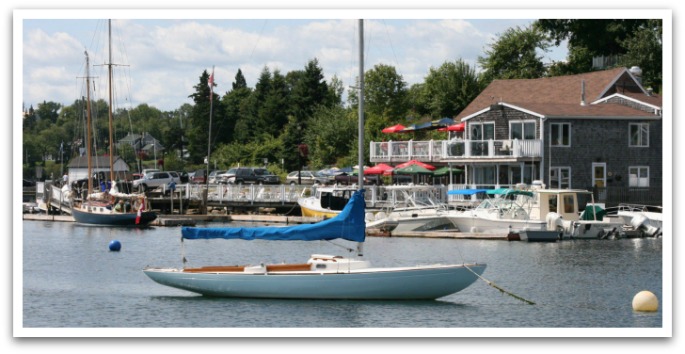 Great food! Great view! The Rope Loft is true a true dockside restaurant and pub located in the middle of Chester's Front Harbour right beside the Tancook Ferry Wharf. Always serving a great selection of seafood, steak and pasta plus plenty of spirits and beer on tap and great live entertainment on Friday evenings. For more information including their 200 year old history see the their business listing here or visit ropeloft.com
THE SAVARY PLATE - Hubbards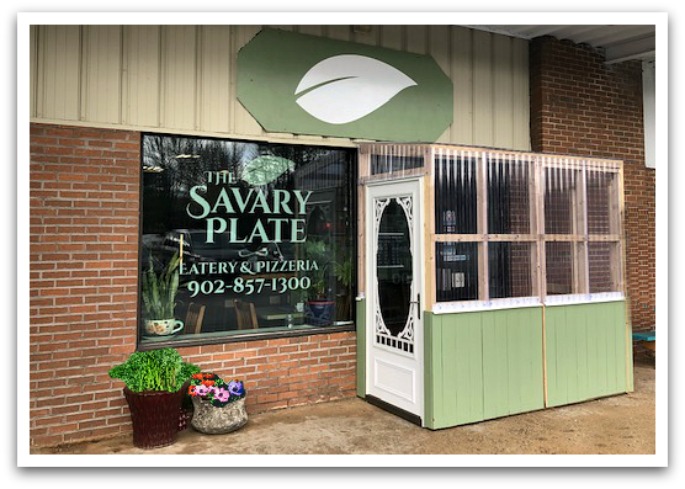 Offering a great variety of pizzas, lasagna, burgers and more. Top it off with their always delicious homemade desserts. Between their new menu and their daily specials you're sure to find something to savour at The Savary Plate! Dine in or take out. For more information visit their Facebook page here
THE SEASIDE SHANTY Restaurant & Chowder House - Chester Basin
Now open year-round! Casual, quaint waterfront dining. Located on the picturesque Chester Basin, the Seaside Shanty has been a local favorite for over 20 years! Starting with their Annual Pre-Opening Lobster Dinner at the end of April to serving up delicious meals throughout the season until October, they strive to provide you with an exceptional dining experience! At the Seaside Shanty, everyone is welcome. Salty or sandy—they don't mind! For more visit their Facebook page here.
TRELLIS CAFE – Hubbards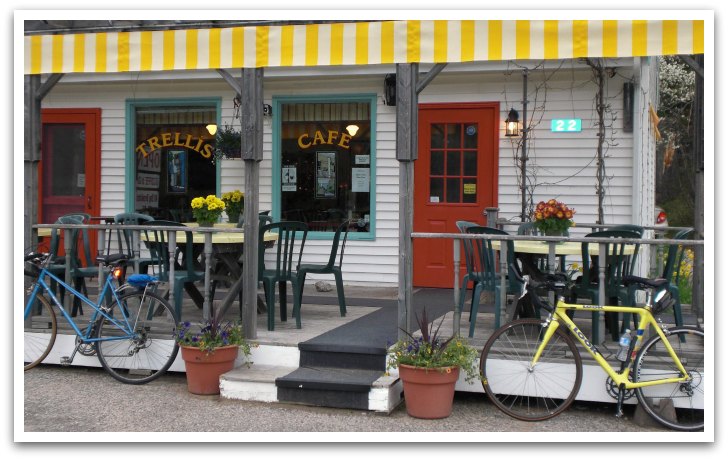 At the Trellis Café each day begins with the aroma of homemade bread baking and Fair Trade organic coffee brewing. Everything is homemade and home-baked with the freshest local ingredients available. Fresh fish and seafood arrive at the back door daily. Enjoy their licensed sunny patio, free WIFI, live entertainment and local art work and stained glass. Cyclist Friendly. For more information visit trelliscafe.ca
VITTLES FAMILY RESTAURANT – New Ross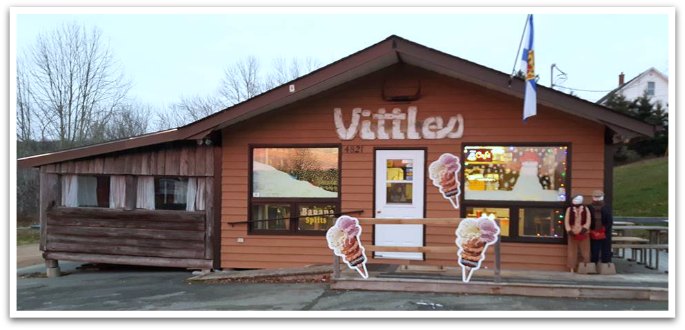 This family restaurant offers home cooking in the heart of New Ross. Featuring pizza, subs, sandwiches and much more, plus an ice cream parlour. Take out or "Eat In" and enjoy your meal in their comfortable indoor dining, their indoor screen house or on their an outdoor patio. Wi-Fi. For more info visit their Facebook page here.
Sunroom Restaurant & Inn - The Village of Chester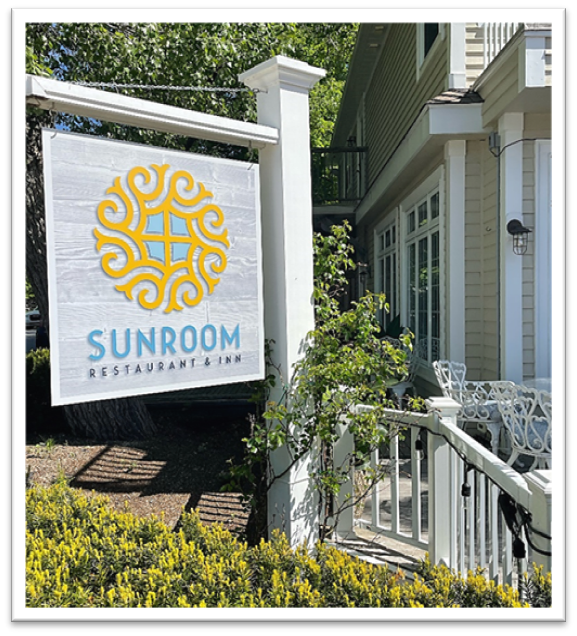 A new addition to Chester, the Sunroom looks to achieve a welcoming, relaxing, fun, and chic feel. Owner, Dean Leland, wants the Sunroom, "to be a place for people to come as they are, have fun and enjoy Chester." For more information, please visit the Sunroom's Facebook page, Instagram profile or website.